Autumn Calabrese is a celebrity trainer, best-selling author, and working mom who revolutionized the BODi fitness model with her simple approach to portion control.
Her breakthrough hit workout, 21 Day Fix®, and follow-up 21 Day Fix EXTREME®, have been BODi's top-selling franchise, while her cookbook FIXATE™ has sold more than 400,000 copies.
Autumn also launched the FIXATE™  Cooking Show — a healthy cooking series featuring simple, delicious recipes, all perfectly portion-controlled— streaming only on the BODi platform.
To build on that success, Autumn launched the Ultimate Portion Fix nutrition program in 2019.
This nutrition program fine-tunes how to get the most from Portion-Control Containers with more recipes, strategies, and healthy hacks so that the container system is now easier to follow, more effective than ever, and so simple to personalize that they can be customized to any fitness program and any goal.
She also collaborated with her professional chef brother, Bobby, to create 102 new recipes for the FIXATE Cookbook Vol. 2.
Her other fitness and nutrition programs include the body-sculpting program, The Master's Hammer & Chisel™ with fellow Super Trainer Sagi Kalev, Country Heat, and 80 Day Obsession, which features her unique Timed-Nutrition Meal Plan.
Autumn Calabrese has held certifications from the National Academy of Sports Medicine (NASM) and the American Fitness Professionals & Associates (AFPA) and has taken home top-10 titles at national-level bikini competitions.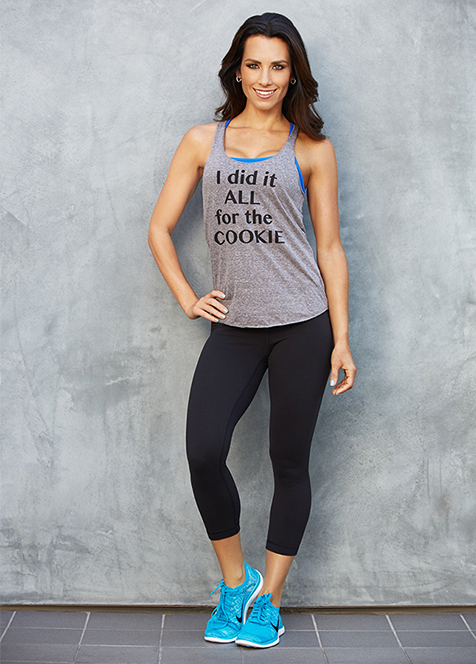 "If you do something you love, you'll never work a day in your life — and I love fitness, I love nutrition, and I love helping people." – Autumn Calabrese
"If you do something you love, you'll never work a day in your life — and I love fitness, I love nutrition, and I love helping people." – Autumn Calabrese
Autumn's Fitness and Nutrition Programs