5 Benefits of a 10-Minute Meditation
Meditation can help you offset the impact our technology-driven culture has on our emotional and physical well-being. In just 10 minutes a day, you can reap the benefits of a mindfulness practice, like more relaxation and calm (and less anxiety).
You might even energize your mind and body!
Here are five benefits you could experience simply by adding a 10-minute meditation practice to your day.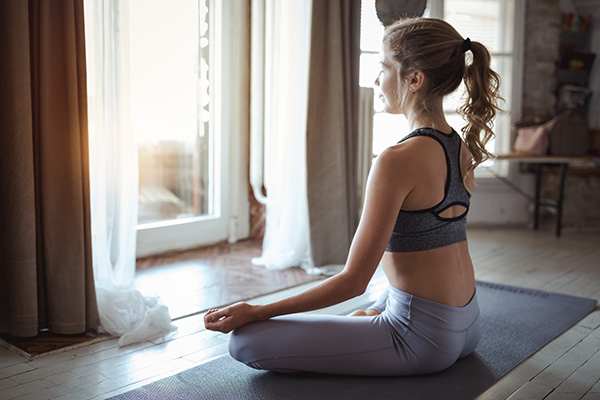 1. Learn non-attachment
Like many new habits, meditation might be uncomfortable at first, but you'll develop the tools needed to appreciate life as it unfolds, rather than attaching to a specific goal or outcome.
According to meditation coach Jennifer Robinson, E-RYT 500, meditation teaches us that our thoughts and feelings don't define us. Instead, we find freedom from the challenges that hold us back.
Since being still isn't something that most people learn, Robinson says, "stopping and being still can be overwhelming and scary."
But as you keep practicing and meditating, you learn to adapt to the changes you experience.
A great way to get started is with the BODi program Unstress. Each guided session lasts only 10 minutes, so it's perfect for beginners.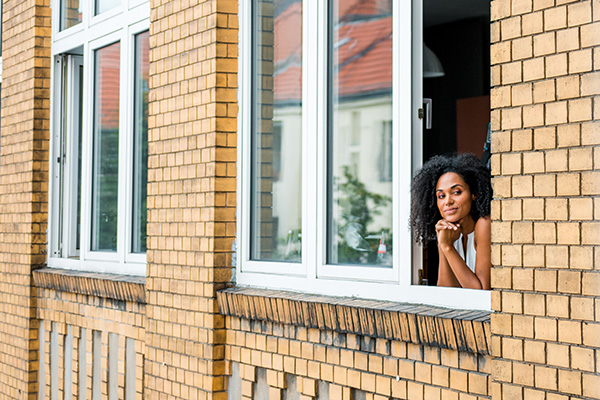 2. Feel less alone, even now
Research shows that meditation may reduce feelings of loneliness and isolation. While studies usually have used in-person programs, Robinson says that meditation can also boost overall awareness and compassion for yourself and others.
"I have more patience and compassion with other humans," says Robinson, of building a strong practice.
A regular meditation routine may free you from limiting beliefs, which can help you deal with complicated emotions and feelings, especially during these unprecedented times, where you may feel separated from friends and loved ones.
3. Keeps you calm, so you can carry on
"Meditation brings us into the present moment," says Amanda Burtch, E-RYT 200, a yoga and meditation teacher. "When we practice being focused on the present, we gain peace of mind."
Studies show that a guided meditation practice can help you manage feelings of anxiety by training your mind to focus on one thing at a time. When we can focus on one thing at a time, our brains don't go into system overload.
"Meditation allows our bodies the chance to return to natural, healthy processes, which makes us stronger and able to combat future distractions," adds Burtch.
4. Give your brain a workout
Meditation can actually change your brain, like exercise can change your body.
"Research shows that the part of our brain responsible for stress and fear, called the amygdala, actually shrinks with a constant meditation practice," says Burtch.
When you are less focused on stress, your brain shifts gears and cultivates more joy and pleasure hormones.
"We can practice mindfulness, meditation, and breathing to slow down and cultivate more ease in our minds and bodies, which prepares us to handle stress in healthier fashions, " says Burtch.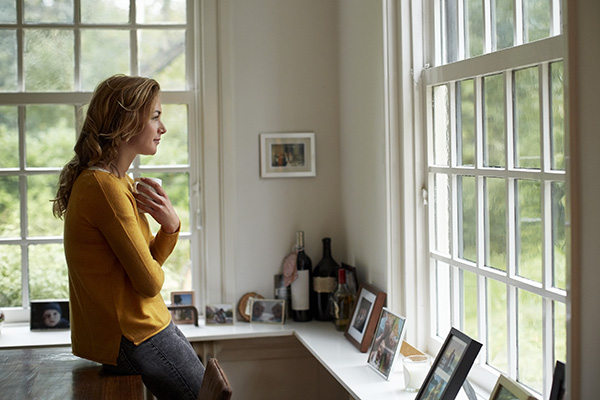 5. Train yourself to slow down
By forcing you to slow down, meditation may help you break the habit of letting life pass by you in a blur.
"When you slow down, you can be present to the gift that life is," Robinson says. "You get the opportunity to observe that which has transpired in your day."
How often have you lost 30 minutes (or an hour or more) doom scrolling on your phone? What if, instead of opening Instagram or a news app, you dedicated that time toward stillness?
"I choose to make time for meditating," says Robinson. "I have found I am a better human when I have a routine. Meditation is a part of my morning and bedtime ritual. Through the day, I use it to support slowing down and reconnecting to my body."
With a 10-minute meditation practice, you will start to see these five benefits in action.
BODi has partnered with Suze Yalof Schwartz, the founder of Unplug Meditation to curate Unstress, a 21-day meditation program designed to help you relax and reduce anxiety. Each day's meditation is around 10 minutes, perfect for beginners.
This easy-to-follow meditation program is designed to be used as a stand-alone resource. Even if you've never experienced the benefits of meditating, this program is a great introduction.