Unstress: 21 Days of Meditation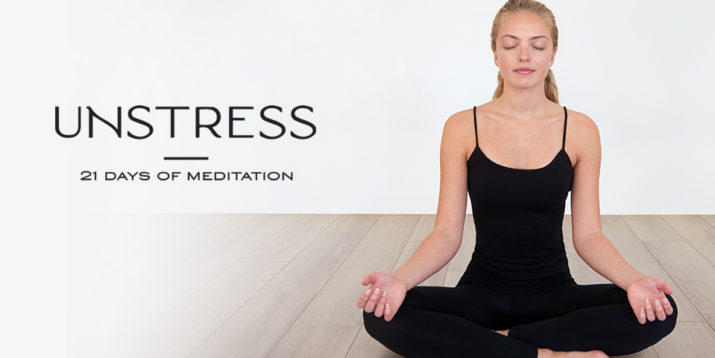 Imagine a life where, instead of feeling anxious, rushed, tense, and worried, you feel relaxed, calm, and in control all day long.
Sound impossible?
Not with Unstress: 21 Days of Meditation for Relaxation, Calm, and Less Anxiety.
In about 10 minutes a day, Unstress helps melt away stress and anxiety, uplift your spirits, improve your sleep, and unclutter your mind.
It allows you to set the tone for a great day and turn negative emotions into feelings of positivity and gratitude.
The results of meditating with Unstress can be immediate, and they get even better the more you practice.
Read on to find out more…
What Is Unstress: 21 Days of Meditation for Relaxation, Calm, and Less Anxiety?
Beachbody has teamed up with the premier meditation app, Unplug, to bring you a 21-day guided meditation program that's quick, easy, and accessible to everyone.
Unstress gives your mind and body the chance to disconnect from the craziness for a few minutes and come back refreshed, recharged, and refocused.
Think of it as pressing your inner "pause" button.
You'll feel instantly more relaxed and less anxious, with a clearer mind to handle all of life's challenges.
You'll learn how to stop worrying about the past and the future, and start living in the now. Because when you're fully present, you enjoy life as it's happening.
And you may even notice that your relationships improve, whether you're a spouse, parent, friend, or coworker.
Just like your daily Beachbody On Demand workouts train your body, Unstress trains your brain to help you have better control of your emotions and your reactions.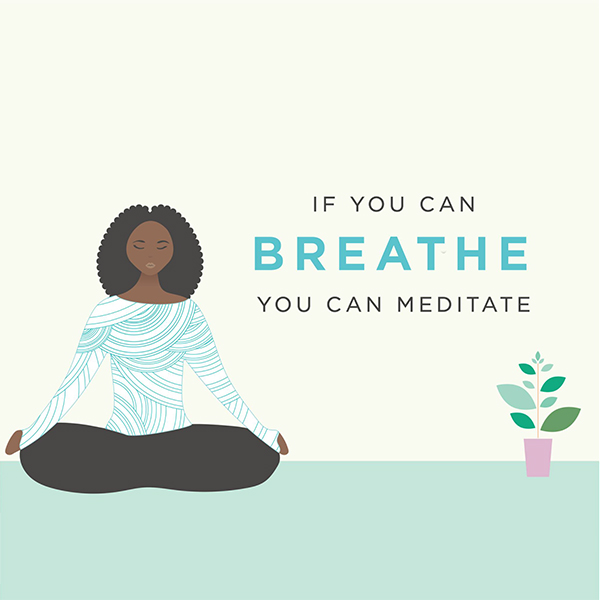 How Does Unstress Work?
Each day for 21 days you'll do a unique meditation that's about 10 minutes long (proven to be the ideal length, especially for beginners).
And while every session helps you relax and reduce anxiety, each one features a prominent theme, like being present, starting the day with a positive mindset, finding balance, and cultivating gratitude, to name a few.
The creator of the Unplug app, Suze Yalof Schwartz, introduces each meditation so you know what to expect, and then summarizes your experience when you're finished. The sessions are led by a variety of top meditation teachers handpicked by Suze for their expertise and empowering techniques.
When to meditate is up to you. For many people the ideal time is first thing in the morning, to set good intentions for your day.
Or you can meditate following your workout when your mind and body are receptive to relaxation.
Meditation is great for quickly turning around a bad day, or setting you up for a more restful night's sleep.
Best of all, you don't need any experience or equipment to do Unstress. If you can breathe, you can meditate!
What Are the Benefits of Unstress?
Having a regular meditation practice like Unstress has so many benefits for your overall health and well-being. Daily meditation can help you:
Decrease stress and anxiety
Improve sleep
Improve focus, clarity, and productivity
Increase awareness
Improve mood
Feel happier
Feel calmer and more relaxed
Be more compassionate, to yourself and others
Be less likely to lash out in anger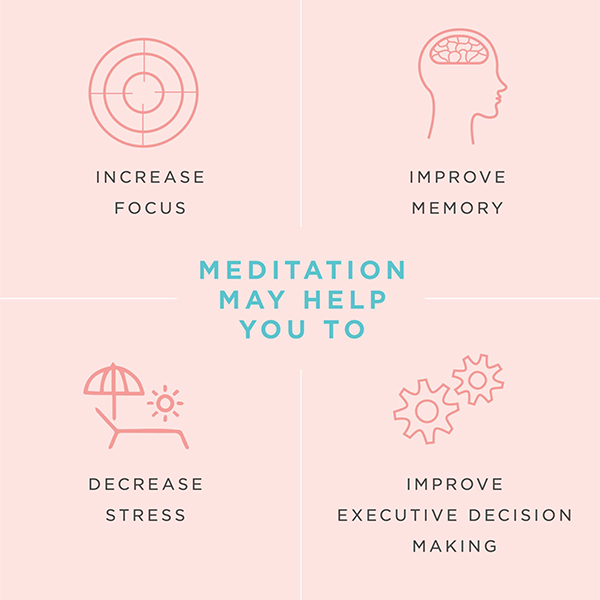 Who Is Unstress For?
Everyone can benefit from a daily meditation practice. The key to lasting success is consistency, so Suze curated a program that is easy enough for a skeptical beginner but inspirational enough for an experienced meditator.
Once you experience the benefits of meditation, you'll wonder why you didn't start sooner!
I'm too busy to meditate.
If you're one of those Type A people who can't ever slow down, you might be surprised to learn that meditation can actually help you be MORE successful and MORE productive.
That's because when you're going a thousand miles an hour, so is your brain. The need to cross things off your to-do list probably means your mind is racing from thought to thought, which makes you less productive.
But meditating for just a few minutes can bring you back into the present moment so you can refocus your priorities, think before you react, and get more done with better purpose.
My mind wanders all over the place. Am I doing it right?
Yes! It's a common misconception that you can't meditate because you think too much. We have tens of thousands of thoughts every day. So when your mind wanders, just redirect it to your breathing and keep going.
The only time you're not doing it right is if you're sleeping!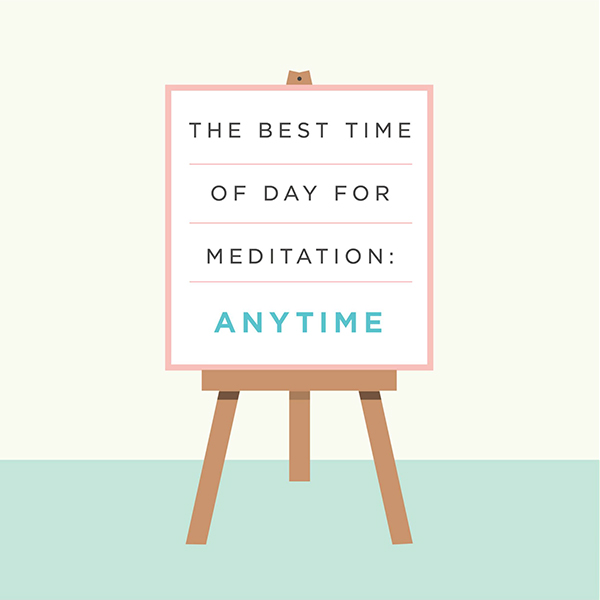 What's Included in Unstress?
A 21-day guided meditation program featuring top meditation instructors from the Unplug app.
A Getting Started video to help you understand the program.
A 21-day daily meditation calendar so you know exactly which meditation to do each day.
Who Is Suze Yalof Schwartz?
The creator of Unstress, Suze Yalof Schwartz, is also the CEO and founder of the Unplug app and the world's first drop-in meditation studio, Unplug Meditation.
She is the author of the book Unplug: A Simple Guide to Meditation for Busy Skeptics and Modern Soul Seekers.
As a busy working mom who held top positions at Vogue, Elle, Marie Claire, and Glamour magazines, and who was also the regular fashion correspondent on Good Morning America, The Today Show, and CBS This Morning, Suze was used to life moving full speed ahead.
But that all changed when she was taught a three-minute breathing and guided visualization technique that transformed her stress to calm.
Since then Suze's mission has been to make over people's life challenges with meditation. She makes meditating so simple, powerful, modern, and interesting that everyone will want to practice it.
And now you get to experience the transformative effects of meditation, too!
When Is Unstress available?
Unstress on Beachbody On Demand is now available!  There's no additional cost; all content will be available to all Beachbody On Demand members.
Not a Beachbody On Demand member yet? You can sign up for a membership right now and try a sample Unstress meditation.