One of the many reasons that oatmeal is an ideal breakfast is because it's so versatile — there are endless ways to make oats, sweet or savory, cold or warm.
Add-ins like fruit, chia seeds, or peanut butter can really amp up the flavor.
But sometimes all you want is a simple, classic combination, like this Bananarama Oatmeal recipe made with Vanilla Shakeology.
This easy recipe comes together in 10 minutes — all you have to do is cook your oats as you normally do, then stir in a scoop of creamy Shakology.
That's all it takes and you have a deeply comforting, delicious start to your day.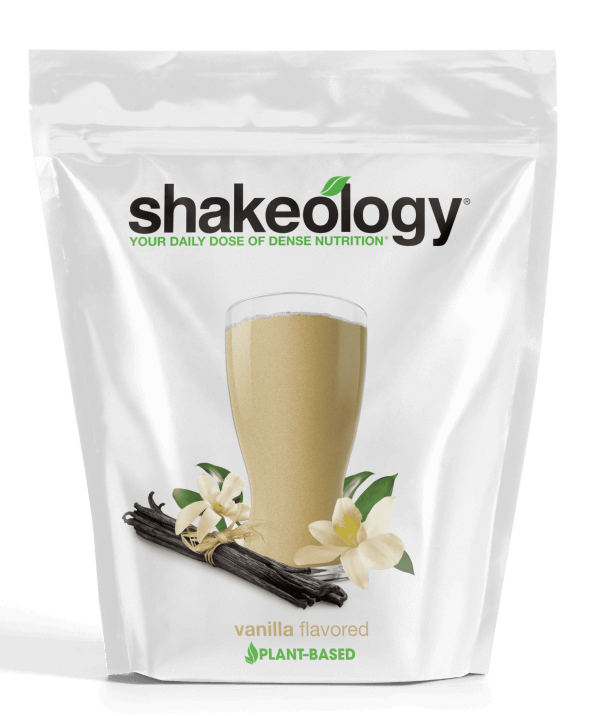 Vanilla Shakeology
Experience the sweet, creamy flavor of robust vanilla as your daily superfood dessert.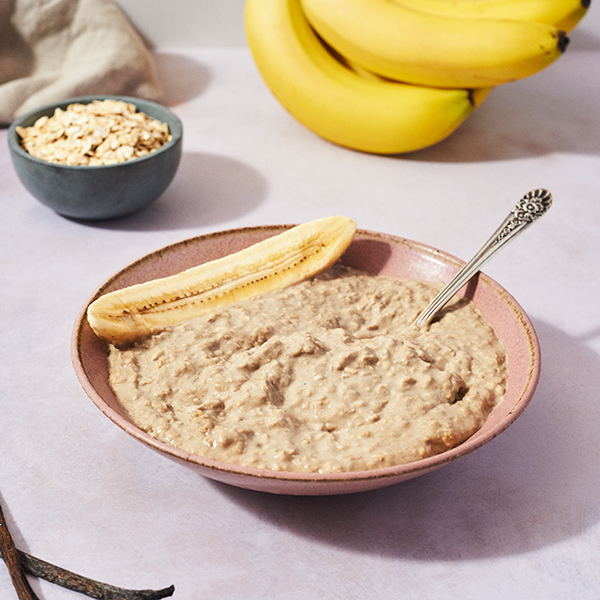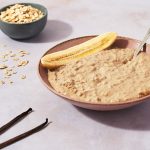 Bananarama Oatmeal
This warm oatmeal bowl is like a comforting hug for your tastebuds!
Prep Time 6 mins
Cook Time 4 mins
Total Time 10 mins
Servings 1 serving
Calories 390 kcal
Ingredients
1¼ cup / 300 ml water
½ cup / 40 g dry rolled oats
½ cup / 120 ml unsweetened almond milk
1 scoop Vanilla Shakeology 
½ large banana, sliced
Instructions
Bring water to a boil in a medium saucepan over medium-high heat. 

Add oats; mix well. Reduce heat to low. Gently boil, stirring occasionally, for 5 minutes, or until thick and soft.  

Add almond milk, and Shakeology; stir until combined.  

Transfer to a serving bowl. Top with banana slices. Serve immediately.
Recipe Notes
Fantastic Fiber (F), Gluten-Free (GF), No Dairy (ND), Protein Power (P), Quick 'n' Easy (QE), Vegan (V), Vegetarian (VG) 
The Nutrition Facts box below provides estimated nutritional information for this recipe.*
*Total Sugar 16 g, Added Sugar 5 g
Nutrition Facts
Bananarama Oatmeal
Amount Per Serving (1 serving)
Calories 390 Calories from Fat 72
% Daily Value*
Fat 8g12%
Saturated Fat 1g6%
Sodium 396mg17%
Carbohydrates 58g19%
Fiber 12g50%
Sugar 16g18%
Protein 23g46%
* Percent Daily Values are based on a 2000 calorie diet.
Container Equivalents (Regular)
1 Purple
1 Red
2 Yellow
½ tsp
Container Equivalents (Vegan)
1 Purple
1 Red
2 Yellow A
½ tsp
2B Mindset Plate It!
This recipe makes a great breakfast.