Quiz: How Much Do You Know About Valentine's Day?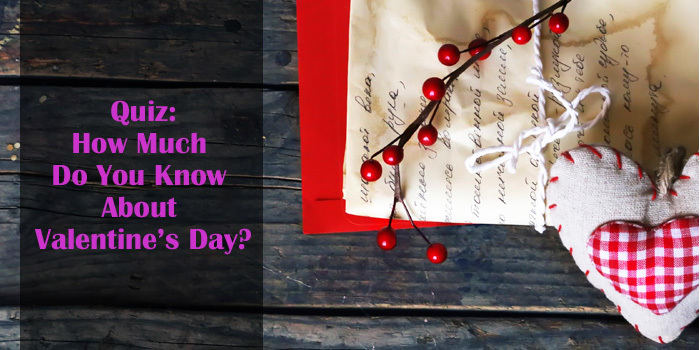 It's Valentine's Day weekend! And, fun fact: It wasn't invented by Hallmark (though all the cynics like to say it was). In fact, the holiday has been around for centuries! Find out more about this love-filled holiday with this fun quiz. Take a look at the questions below, come up with your answers, then scroll through the slides to find out if you were right!
1. Who was the first to declare Valentine's Day an official holiday in 1537?
2. What was invented in 1866?
3. The city of Verona receives 1,000 letters for whom every Valentine's Day?
4. What discovery was introduced on Valentine's Day in 1929?
5. Who sent the earliest known Valentine's Day card?
[soliloquy id="11487″]