Upgrade Your BOD Workouts With These 6 Apple Watch Updates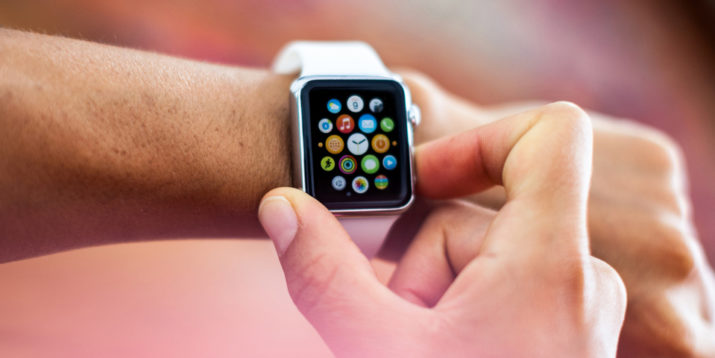 We are proud to announce Beachbody On Demand version 2.7 for our iOS and tvOS apps, which you can find in the App Store.
We've been hard at work to improve workout tracking within the app, and have made significant improvements to the BOD app for Apple Watch.
In this post, we'll talk you through the changes we've made to improve tracking your fitness data within the app.

What's New for Watch 2.0



Track All Programs
We've redesigned the Apple Watch app to allow you to access and track the entire Beachbody On Demand library right from your wrist.
Experience Smoother Transitions
We've also added some animations and other smaller tweaks to make transitions within the Apple Watch app much smoother than before.
Quick-Start Recently Tracked Programs
Once you've tracked a workout, that program will appear right at the top of the program list so you don't have to go hunting for it.
Auto-Start Apple Watch When a Video Starts on iPhone
Whenever you start a Beachbody On Demand video on your iPhone, a paired Apple Watch with the BOD Apple Watch app installed will wake up and ask you if you want to track the workout you're about to do.
No need to do duplicative effort; the iPhone will tell the Apple Watch to shortcut you into the core tracking experience.



Use Apple Watch to Track Workouts on Other Devices
The Apple Watch app no longer requires a video to be playing on the iPhone in order to track your heart rate and calorie data. This means that you can select the workout you want to track on your Apple Watch and use it in conjunction with a video streaming on any device where Beachbody On Demand is available.
Improved Stability
In order to improve the stability and integrity of your data during workouts, heart rate and calorie information from your Apple Watch will no longer appear in the onscreen overlays.
Apple Watch-driven overlays — while a great concept — required too much technical complexity to run as smoothly as is expected for a fitness tracker.
As such, this app is rebuilt to do the thing our customers want most: track Beachbody workouts right from their wrists.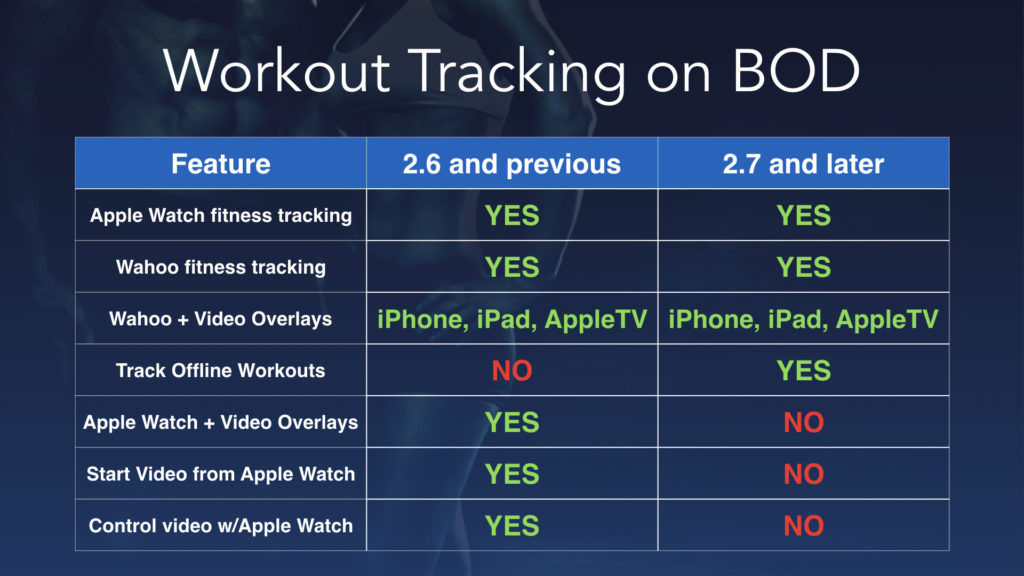 Looking Ahead
We have many new things on the roadmap that we're excited to show you: Reminders, Push Notifications, and some fun integrations that we know you'll love. Stay tuned!
Not a Beachbody On Demand Member Yet?
Beachbody on Demand is Beachbody's online streaming platform that gives you 24/7/365 hundreds of world-class workouts.
This is your total fitness and nutrition solution — together with a thriving, supportive community, your goals are closer than ever.
Download the Beachbody On Demand app for your smartphone, tablet, Apple TV, and Roku. It's also available on Chromecast, as well as your laptop or desktop computer — anywhere you have an Internet connection.