Tony Horton's Insane Home Gym Tour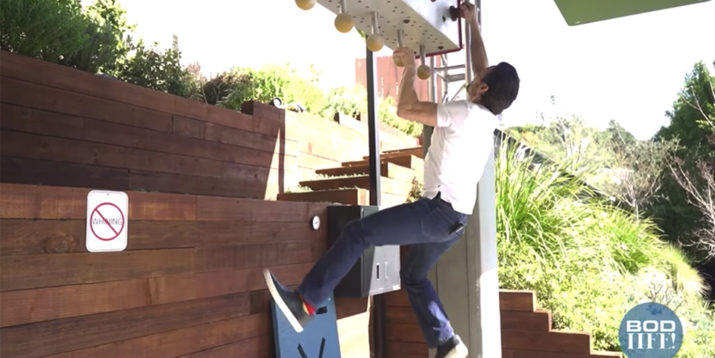 Lots of people have a home gym, or at the very least, a few key pieces of home gym equipment.
Not Tony Horton.
If you follow Tony on Instagram, you've probably seen glimpses of his at-home gym, but we got an exclusive tour!
All we can say is: American Ninja Warrior fans, eat your heart out.
Tony is a best-selling author, entrepreneur, and fitness guru, and of course, the creator of Beachbody's best-selling P90X series, 22-Minute Hard Corps, Double Time, and more.
At Beachbody On Demand, we're all about home workouts, but Tony takes it to a whole new level with an entire outside workout zone that includes a Ninja-inspired obstacle course.
Tony demos some of his most unusual equipment — hello, ski machine! — and reveals his favorite workout equipment.
Tony believes that real, lasting change comes when we commit to health as a lifestyle, and his multi-terrain home health club is physical proof that exercise doesn't have to be relegated to the gym!
Watch Tony's home gym tour and see how your surroundings can inspire fresh and exciting fitness challenges.
Pro tip: Looking for more lifestyle and behind-the-scenes content? Head to Beachbody On Demand and check out our BODLife channel!