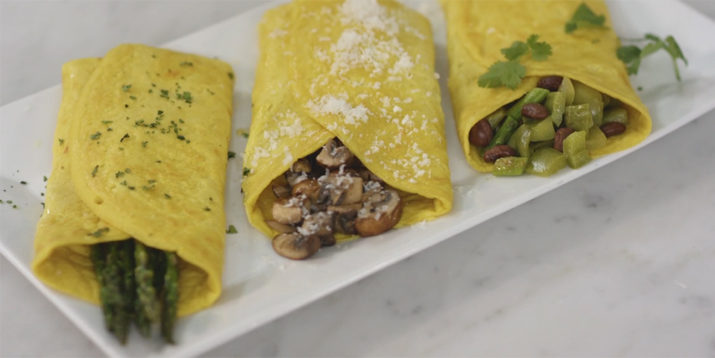 How is it possible to turn a single block of tofu into the light, fluffy texture of a delicious vegan breakfast omelet? We're glad you asked!
With all of the egg substitutes out there, we know it's hard to know what you're actually getting.
Many are filled with unpronounceable ingredients, and even fewer are vegan, not to mention organic. 21 Day Fix creator Autumn Calabrese and her brother, chef Bobby Calabrese, have devised a method of creating the perfect base for a tofu omelet that's egg-free and dairy-free.
For this quick and easy recipe, you'll want to begin with silken tofu. For our tofu newbies out there, read your tofu label carefully before tossing it into the cart.
Tofu varies in firmness and type. Silken tofu is categorically different from regular or Chinese-style tofu.
It not only contains more water than other varieties, but its silky texture is a sharp contrast to the more spongy nature of regular Chinese-style tofu.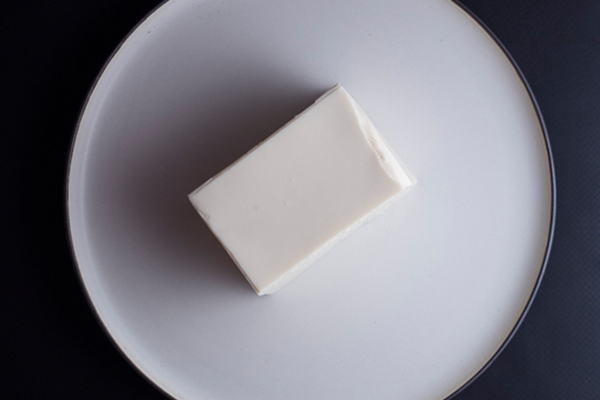 So if your container reads "soft," "medium," "firm," or "extra firm," it's not silken tofu and won't yield a desirable result.
The spice blend for this vegan breakfast is the key to its flavor. Bobby first adds turmeric, not only for its good-for-you health benefits but for its vibrancy: The color gives this vegan breakfast its perfect "omelet-like" hue.
Nutritional yeast, garlic powder, onion powder, and a touch of salt complete the eggy flavor profile.
Just like an egg-based omelet, our tofu omelet cooks up in about five minutes. If you prefer your omelet packed with delicious veggies, you'll want to saute those separate from your batter as they won't have enough time to cook through.
To get the recipe and find out the Container Equivalents and nutritional information, watch the FIXATE episode on Beachbody On Demand!