A Thanksgiving Day Plan for the Perfect Day of Eating
Most people (you know who you are) tend to approach Thanksgiving like elite athletes preparing for competition — restructuring their lives and eating habits to maximize their performance.
There's only one problem with most people's plans: "Saving up" (i.e., starving yourself) for a big holiday meal doesn't work.
Under-eating early in the day just makes you more likely to overeat later on, ultimately taking your daily caloric intake to a new high, says Keri Gans, RD, author of The Small Change Diet.
So what does work?
Our hour-by-hour Thanksgiving survival guide will help keep your training program on track, your metabolism in high gear, and your usual post-dinner food coma a thing of the past.
8AM: Eat a High-Protein Breakfast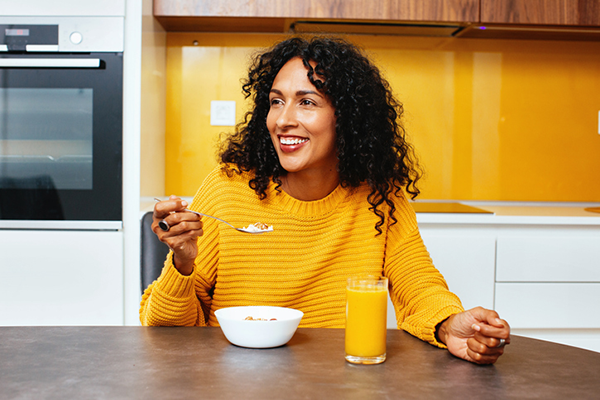 Skip the bagels and coffee cake, and pack your plate with protein.
"Eating a balanced, high-protein breakfast, such as a couple of scrambled eggs with tomatoes and whole wheat toast, will help you feel fuller longer," says Gans.
Researchers at the University of Missouri agree. In a recent study, they found that participants who broke their fast with 35 grams or more of protein ate 400 fewer calories throughout the day.
The reason: Protein takes longer to digest than simple carbs, increasing and extending feelings of satiety.
9AM: Work Out
You can watch the Macy's Thanksgiving Day Parade — or you can take advantage of the family-wide distraction to rev your metabolism with a high-intensity workout.
"Think of it as 'earning your stuffing,'" says NYC-based trainer David Otey, CSCS.
He adds that exercising early in the day will shift you into recovery mode for the rest of it, prompting your body to direct more Thanksgiving calories to replenishing glycogen stores and building muscle than padding your waistline.
Plus, independent testing in the Beachbody lab confirms that pumpkin pie tastes better when you feel like you deserve it.
12PM: Eat a Light Lunch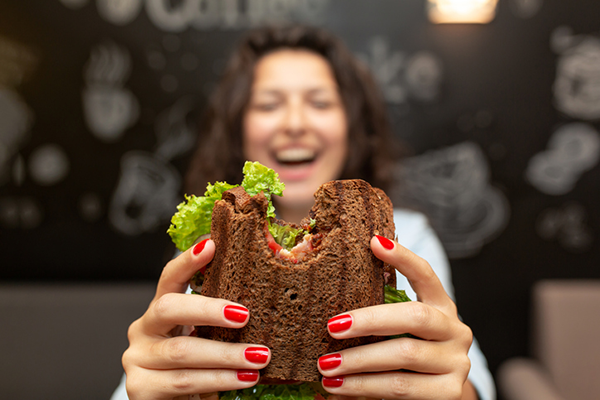 Skipping the midday meal is almost as much of a Thanksgiving tradition as moving dinner to mid-afternoon.
And while both deserve rethinking — the latter dates to a time before electricity and daylight savings — we'll focus on the former.
Don't skip lunch. It's that simple.
Let your relatives subsist on water and celery while you guard against overeating later on with a light meal packed with fiber and protein.
Our suggestion: Grilled cheese with spinach and provolone.
3PM: Indulge
You earned your stuffing, so go ahead and eat it. And don't be shy with the cranberry sauce, mashed sweet potatoes, gravy, or turkey skin.
But establish some ground rules. Here's a good one: Don't layer.
"You know you're overdoing it with portions when the only way to fit the green bean casserole on your plate is to put it on top of your mashed potatoes," says Gans, who offers an alternative plan.
Fill half your plate with salad or roasted veggies, a quarter with lean protein (turkey), and a quarter with carbs like potatoes and stuffing.
"If all else fails, just make sure to adjust your portions so that you fit everything you want on your plate in a single layer," says Gans. "Try not to go back for seconds."
4PM: Walk It Out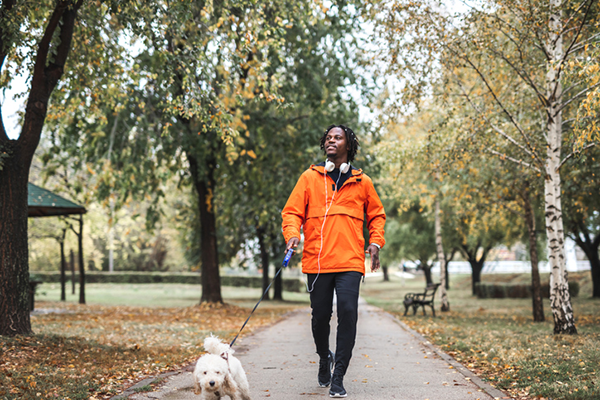 Rather than relocate from a dining room chair to the living room couch, recruit a few family members to take a stroll outside.
"You won't burn a ton of calories, but you'll burn more than if you just sat around," says Gans.
Research also shows that a brief post-meal walk can improve digestion, control blood sugar spikes (a prime cause of cravings), and even lower levels of triglycerides (fat molecules from food that are carried in blood and often stored as fat).
8PM: Keep Away from Leftovers
Remember what we said about going back for seconds? You've already had dinner, so if you feel the need for another meal, approach it like you would a late night snack.
Greek yogurt with fresh fruit, sliced apples and nut butter, or a protein smoothie are all good options. Refocusing on healthy eating now will set the stage for the rest of your holiday weekend.
"One big meal won't set you back, but several days of overindulging will," says Gans.
From here on out, enjoy leftovers like you do alcohol — responsibly and in moderation.
Click here for 10 healthy ways to turn leftovers into encores.