What Happened When I Gave Up Sugar For Three Weeks (And How You Can, Too)
For as long as I can remember, I've been a sugar junkie.
I probably got this trait from my dad, who can make half a pan of brownies disappear in a day.
I can devour a pack of sour candies in 30 minutes flat, or pop 10 Hershey's Kisses into my mouth without batting an eye.
I love healthy and nutritious foods and eat a salad almost every day for lunch, but my self-control is non-existent when it comes to baked goods, candy, and ice cream.
Unfortunately, a tendency to over-indulge in sugar can lead to health issues, so at the beginning of the new year, I decided to really embrace a healthy lifestyle and ditch sugar for a week. Hey, anyone can go a week without sugar, right?!
But Denis Faye, MS, immediately (and, I should point out, enthusiastically) increased my sugar timeout to three weeks. I regretted ever mentioning the idea.
Regardless, I let him explain how to rid a life of the joys of sugar and I drafted a set of rules to follow over the course of those three weeks.
Here's how I, a hopeless sugar addict, gave up added sugar — and how you can do it, too.
How to Give Up Sugar: The Rules
No added sugar, no artificial sweeteners, and no alcohol.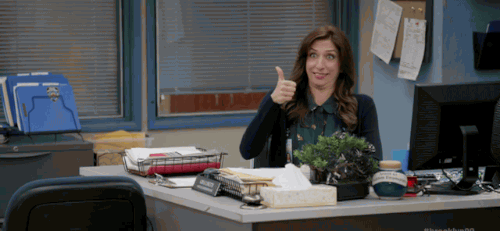 First, I had to figure out what in my diet had to go.
For three weeks, I wouldn't add honey to my overnight oats, I would make my own salad dressing instead of buying the processed sugar-filled kinds from the store, and I would drink plain black coffee for an afternoon pick-me-up instead of a handful of chocolate chips.
I swapped out my vanilla almond milk for the unsweetened version, and I chose plain Greek yogurt instead of a flavored kind.
My options to satisfy my sweet tooth began and ended with fruit. "What joy," muttered my inner chocoholic.
In addition to added sugar, artificial sweeteners also went on the no-eat list. "You don't absorb artificial sweeteners the same as natural sugar, and they don't have any calories, but they're weird chemicals and they put your palate off," explained Faye.
Many experts don't count stevia as an artificial sweetener given it comes from a natural source.
"That's sound logic," Faye added, "but if you're trying to 'reboot' your taste buds, you might as well skip it, too."
I was interested to see if my sweet tooth would change by not eating added or artificial sugar, so I opted to remove all forms of sweetener for this experiment.
And finally, alcohol. A moderate amount of red wine is permitted in "The Sugar Detox" plan, thanks to the fact that it contains the antioxidant resveratrol.
But it does contain a lot of sugar and it lowers your inhibitions, which would make it that much harder for me to resist a sugary snack. It looked like I'd have to find another way to consume my grapes.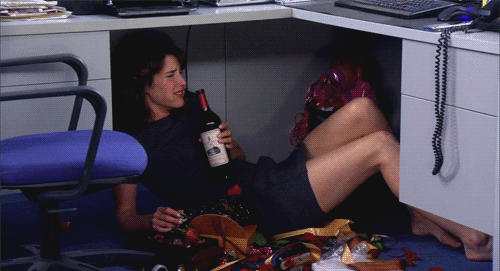 Of course, just because I was giving up added sugar for a few weeks didn't mean I had to walk away from it forever.
"Sugar can be useful at times, particularly if you're an endurance athlete trying to manage glycogen," Faye said. "Also, it can be an ingredient in perfectly healthy recipes. The key is moderation."
Since moderation is clearly what I lack when it comes to sugar, I decided it was best to start from zero — which is exactly what I set out to do.
What It's Like to Give Up Sugar
The first week was incredible. The second week I wanted to quit. And, the third week I questioned everything about life.
After reading "The Sugar Detox" and "10-Day Detox Diet," I decided to go cold turkey starting January 1.
Unfortunately, I just had baked 40 cupcakes for an eight-person New Year's Eve party. So, on day one of my three weeks without sugar, I was surrounded with about two dozen cupcakes. Not the easiest way to start.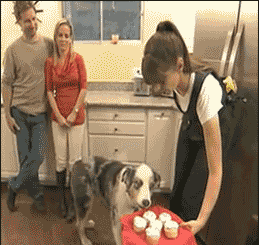 Some people claim to gain a heap of energy when they wean themselves off sugar. I was not one of those people. I did experience a more even energy level, void of extreme highs and subsequent crashes, which is the normal rollercoaster I ride when I eat all the sugar I please.
This made me feel great during the first week, but after the honeymoon phase, my cravings took over my brain. This was partially due to the fact that I was extremely tired, and it was difficult to fight off my desire for cookies and also the temptation to fall asleep at my desk.
I had to make a conscious effort to choose plain black coffee instead of a pack of peach rings. It was harder to plan out all my meals, but I did it anyway. Otherwise, I'd be scrambling to find something without a sugary sauce from the food trucks lurking outside.
Despite my exhausted willpower, I survived the second week, and, surprisingly, entered the homestretch of this treacherous experiment with a new kind of motivation. I had yet to give up, and I had proven to myself that I could actually do this thing!
Although my sweet tooth still wouldn't grant me a reprieve in the final week, I had tamed it. Overnight oats sweetened only by blueberries tasted like a treat. Water infused with watermelon sustained me through a rough afternoon.
Was I really turning into one of those people who found fulfillment in eating nature's candy? I felt good about eating clean food, I was happy with how my body looked, and I was thrilled that I wasn't experiencing post-candy crashes. Huh.
What Happens to Your Body When You Give Up Sugar
Simply by removing sugar from my diet, I lost three pounds in three weeks. That might not sound remarkable, but my weight has been extremely consistent for the past five years, and I was astonished to see different numbers on the scale.
I also had visible abs. Three weeks without sugar meant three weeks of a flat, defined stomach. Dare I say I loved that more than a cookie?
One physical effect I was anticipating was a change in my complexion. I had been warned that my face might break out when it was freed from the confines of sugar (the whole, "it has to get worse before it gets better" deal).
Thankfully, that didn't happen. Instead, my skin actually got less oily.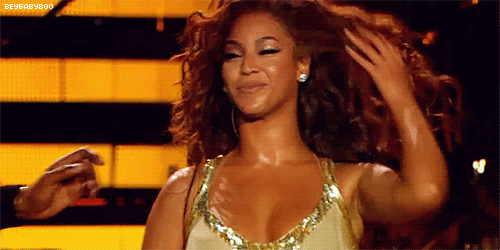 What Happens After You Give Up Sugar
The first weekend after the sugar ban was lifted, I ate everything. Fries smothered in ketchup, greasy Chinese takeout, waffles, mimosas, and more. I loved it…until I experienced a mountainous sugar crash and my face broke out.
Within 36 hours of eating sugar again, my face had gone from clear and clean to oily, breakout central.
As I was assessing my complexion, I had an epiphany. What if I could enjoy sweets in moderation? A novel idea, right?
As much as I missed eating whatever I pleased, I hated the bloated, groggy feeling that came with over-indulging in sugary foods, not to mention the giant zit that decided to call my chin home.
I also realized that I really didn't enjoy eating every kind of sweet. I didn't care for cheap chocolate or the processed store-bought cookies anymore. My taste buds really had become more discerning.
The Benefits of Giving Up Sugar
After three weeks without sugar, I had lost weight, gained energy, and refined my palate. I also spent significantly less money on food and drinks. I guess that's what happens when you pass on wine and chocolate-covered candies.
Am I going to continue on this sugar-free crusade? Absolutely not. But I am going to continue some of the habits I created. I like my homemade salad dressings, I now prefer a cup of black coffee in the afternoon to chocolate, and fruit for dessert doesn't sound as blasphemous as it once did.
I don't think I could permanently say goodbye to my beloved chocolate cupcakes, but I've gained a much better understanding of moderation and quality.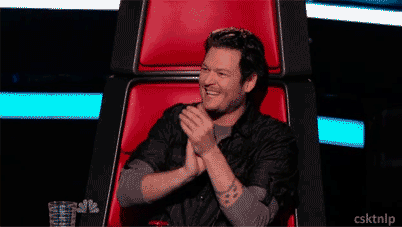 Are you ready to give it a try? Here are 7 tips to help you give up sugar, inspired by what I learned through the experience.
How to Give Up Sugar
1. Purge your kitchen, home, and workspace of sugar before you begin.
I learned this the hard way with those cupcakes. But over that weekend, I got rid of anything that could (and would) tempt me during my three sugar-free weeks.
This proved to be the most important act of defense. If it wasn't there, I wasn't going to eat it.
2. Get a support system, and don't be afraid to ask for help.
It's a lot harder to cheat on your diet when your friends throw you shade when you reach for something sweet. A good support system can strengthen your willpower when you feel it dwindling.
Even if you think your friends won't take your commitment seriously, give them a chance before writing them off. By the end of my three weeks, my friends, family, and coworkers were genuinely interested in how I was doing with my no-sugar diet. (Yes, even my brownie-loving dad.)
They wanted to know what foods I was and was not eating, and what physical and mental changes I was experiencing. It became an educational experience for everyone.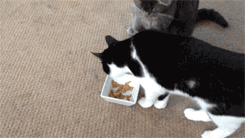 3. Set a time frame.
Knowing I only had to hold out on eating sugar for three weeks made the task attainable and gave me a definitive finish line.
4. Learn what you can (and cannot) eat.
This seems obvious, but learn what sugar is, because it hides under a lot of names. My first trip to the grocery store was twice as long as usual because I looked at every single label, and looked up every single ingredient I didn't know.
This thing called "dextrose" in my favorite hummus? Sugar. The rice that's used to make sushi? It has sugar in it.
Knowing what to look for, and knowing what products tend to have sugar in them can save a lot of time and confusion.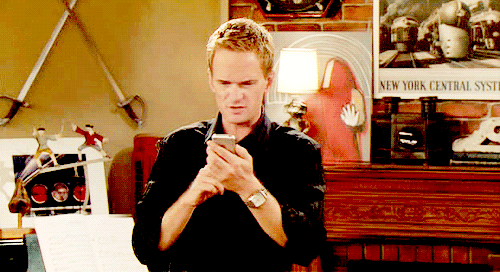 It was also challenging to eat out since I couldn't look at an ingredient list for every menu item.
Did the hamburger buns have sugar in them? Maybe. What exactly is in that special sauce? No idea. Instead of becoming a hermit for three weeks, I maintained a normal social schedule and challenged myself to find sugar-free items on the menu.
My go-to option became a burger or chicken sandwich, hold the bun and add a side salad. As for the dressing situation, I asked for balsamic vinaigrette on the side.
Most balsamic vinaigrettes don't have sugar, but I used it sparingly to make the damage as minimal as possible in case it did.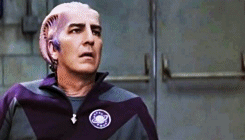 5. Prep yourself for success.
Make sure you always have sugar-free foods at the ready. One weekend, my friends and I went on a road trip and they brought chips and Pop-Tarts for the ride.
I was hungry and irritable for the whole drive because there wasn't anything I could eat. Had I brought my own snacks, it would have been a non-issue.
Getting enough sleep is also really important. When my energy was drained, so was my willpower. It was exhausting to fight off my cravings when I was also fighting to stay awake. And that's when I needed to…
6. Know how to cheat
If I were perfect, I would have gone three weeks without added sugar, artificial sweetener, or alcohol. Shockingly, I am not. I had a few bites of dark chocolate one night and some wine another evening.
I also indulged in Shakeology a few times, even though it does have some stevia in it. But I chose my cheats carefully. I ate dark chocolate because it was allowed in week three of "The Sugar Detox," and studies have shown that dark chocolate can be good for your health.
My chocolate craving was satisfied much faster than usual, so I really didn't eat that much of it. Shakeology tasted amazing, as per usual, but I noticed that it was pretty sweet compared to the other foods I was eating.
As for the wine, I did feel quite giddy after just one glass. This indulgence didn't dramatically change the course of my no-sugar diet, but it definitely could have.
No matter how much you drink, alcohol impairs your judgment. And when you're already craving that chocolate chip cookie, a glass wine might convince you that it's okay to eat one. Or two. And a scoop of ice cream.
7. Fruit is your best friend. Really.
As a devoted sugar consumer, I laughed when people told me that fruit was satisfying dessert.
One year, my family gave me a birthday cake with fruit and a Cool Whip topping instead of a heap of buttercream and I thought it was a joke.
I was thankful for the effort and graciously enjoyed it, but I absolutely followed it up with a chocolate bar. So when I had to substitute my desserts for fruit, I thought it would be the end of me…but I was wrong.
When fruit is the only sweet thing you eat, it tastes really sweet. I couldn't believe it. But watermelon and fresh berries became my candy during those three weeks, and I would gladly make them my after-dinner meal again.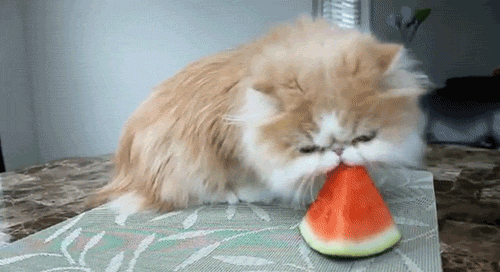 Save