Get Moving and Start Losing With Jen Widerstrom
Let's face it, losing weight is never easy. So many programs out there cater to people who are already fit, so if you're a beginner trying to lose weight and get in shape, it can feel impossible.
When you're starting fresh, you need workouts you can not only actually do, but also stick to.
The Biggest Loser trainer Jen Widerstrom knows firsthand how hard it can be, so she created a program just for beginners and those with a lot of weight to lose.
She's worked with people of all ages and body types who have attempted to lose weight using a variety of methods — from exercise to restrictive diets.
Her program, Start Losing with Jen Widerstrom, focuses on low-impact moves, so it's doable for anyone. You'll feel successful from Day 1, ensuring you stick with it.
Anyone with a BODi membership is welcome to join her classes and follow along on social media as the community takes on the challenge of getting in shape together!
Who Is Jen Widerstrom?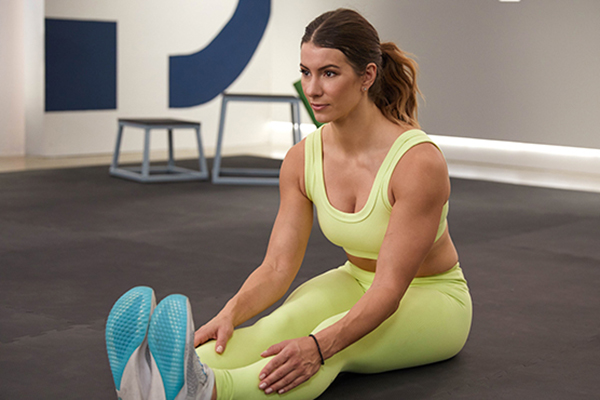 Jen Widerstrom is a beloved name in the fitness industry, and not only is she super fit, but her engaging and lighthearted personality has also inspired millions.
Best known for her role on NBC's The Biggest Loser on which she served as a body coach, the enthusiastic trainer is just shy of 300,000 Instagram followers.
Jen's known for guiding participants through well-planned exercise regimens, as well as providing emotional support throughout their fitness journeys. 
When she was growing up, Jen's fitness-obsessed father extolled the virtues of bodybuilding legends like Arnold Schwarzenegger and Franco Columbu.
Inspired by this, she started lifting weights in the family basement at an early age, and went on to earn a degree in sports administration from the University of Kansas.
She's also certified by the National Academy of Sports Medicine (NASM) with a specialization in fitness nutrition and behavior change. 
Now, Jen's an entrepreneur and the Fitness Director of SHAPE Magazine. She's been featured regularly on shows like Dr. Oz, LIVE with Kelly and Ryan, and The Doctors.
"I've seen the many challenges people have faced in losing weight," Jen says. "That's why I really wanted to focus on helping beginners and people with a lot of weight to lose reach their goals. It has become my greatest passion."
What Can You Expect From Jen Widerstrom's Weight-Loss Workouts?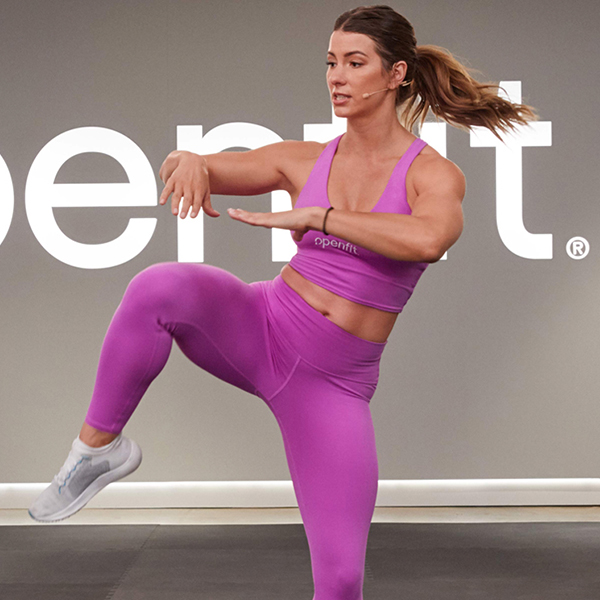 Jen's four-week program consists of eight easy-to-follow workouts that are 30 minutes each.
She'll start you out with simple moves that she'll explain step-by-step, so you'll learn how to perform each exercise with perfect form.
There are four low-impact cardio routines during which you'll get your SWEAT on and torch calories, and four light-resistance routines that will help SCULPT and strengthen your muscles.
Each week you progress to the next level. To round out the program, you'll get three bonus workouts that Jen calls "Fast Finishers."
There's R&R, which is a yoga-inspired recovery workout; Hips/Buns & Thighs to target your lower body; and Flat Belly Abs, which will set your core on fire.
They range from 10 to 15 minutes and can be added on to any other workouts.
Plus, Jen recruited four beginners to be her cast members for the workouts, so you'll be sweating and having fun together.
There's always a modifier and simple progressions for those who want to make the workouts more challenging.
And don't forget about nutrition!
Your BODi membership includes access to two proven nutrition programs — Portion Fix and 2B Mindset.
Portion Fix with Autumn Calabrese is a portion-control program that takes the guesswork and emotions out of eating perfectly sized meals.
2B Mindset With Ilana Muhlstein, M.S., R.D.N., is a flexible approach to weight loss that lets you eat larger volumes of food to feel satisfied.
Find out which program is right for you.
To make sure you don't miss a workout and stay on track, download the four-week calendar here.