Meet the Women Who Body Beast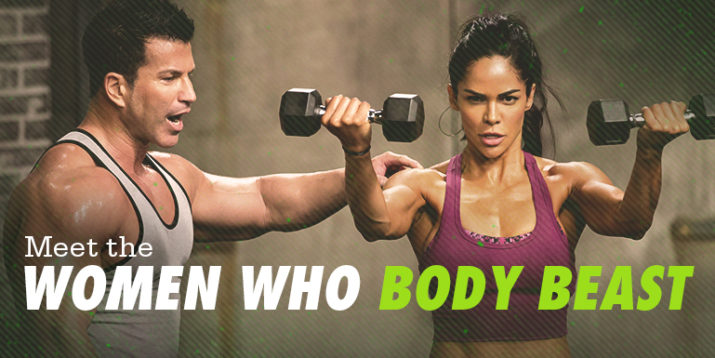 "I don't want to get bulky."
"Weights are intimidating."
"Lifting weights is for guys."
Be honest, ladies — how many times have you said this to yourself when the topic of lifting weights has come up?
But when was the last time you picked up a bag of groceries? Or lugged a suitcase up a flight of stairs?
Or loaded yourself up, sherpa-like, with a five-pound purse, a diaper bag, and then heaved a 15-pound kid onto your hip?
Breaking news: You're already lifting weights every single day.
Building muscle has all kinds of benefits: Strength training can help you burn more fat, lose weight, build strong bones, and help you do all the heavy lifting that happens in real life.
[And let's be clear: Hitting the weights and going into beast mode isn't going to turn you into The Rock. Women don't have the genetic makeup to get bulky like men, and even men have to train specifically to gain a ton of muscle mass.]
Seeing is believing, so check out these transformations:
These women — off ALL shapes, sizes, and age — did Body Beast on Beachbody (now BODi) and lost more than 100 pounds and 70 inches combined and gained strength, muscle definition, and confidence.
So, get the weights out, ladies, because it's time to turn into a beast!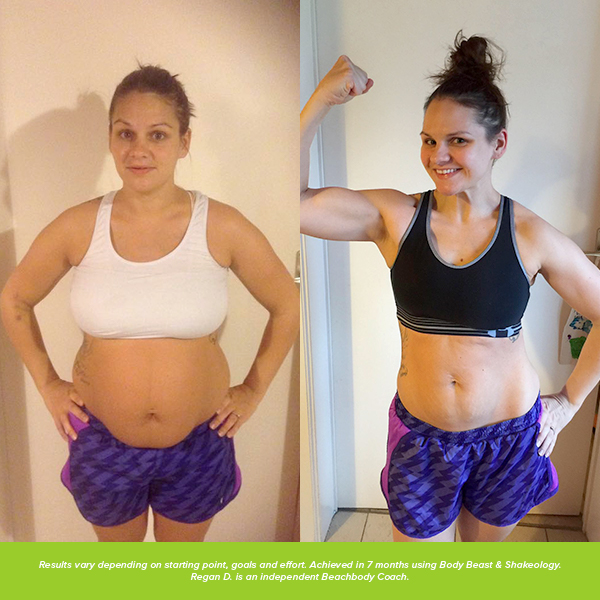 Regan D. Lost 20 Pounds
Regan was unhappy with the way she looked and felt physically weak. That all changed after she completed two rounds of Body Beast and lost 20 pounds and nine inches. "Now I'm confident and strong; I see muscle definition everywhere. I get compliments almost every day!"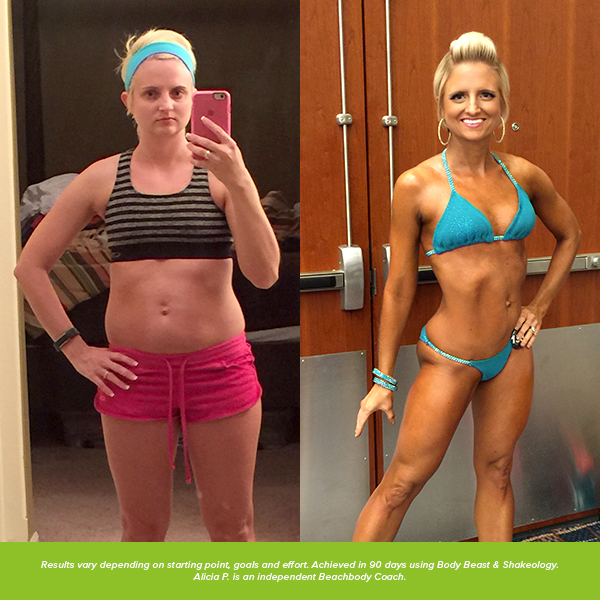 Alicia P.
Alicia began Body Beast because she wanted to tone up, gain definition, and be in the best shape of her life.
After committing to the program for 90 days, she lost 10 pounds and eight inches. "I am in the best shape of my life after having two kids and being 31 years old. I couldn't be happier with my results!"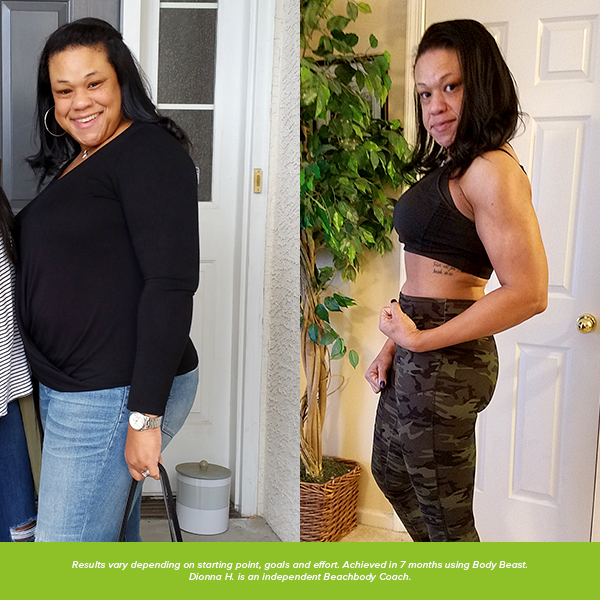 Dionna H.
A busy mom of three, Dionna was always low on energy and unhappy with the way she looked. She wanted to get back to the "old" Dionna and decided that Body Beast would help her do just that.
After two rounds, she lost 26 pounds and feels better than ever. "Body Beast has honestly changed my life. I am healthier and more fit now than I was in my 20s!"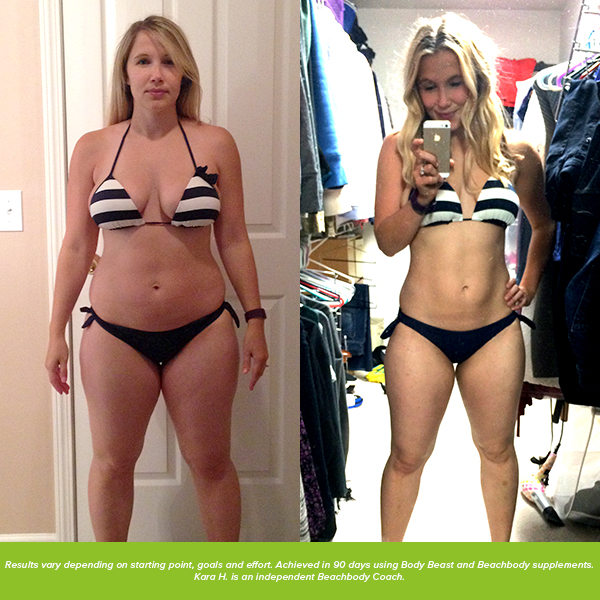 Kara H.
Kara wanted to get down to her pre-pregnancy weight and fit into her jeans again. She did just that by committing to Body Beast for 90 days. She lost 7.5 pounds and 13 inches.
"I feel secure again, comfortable where I'm at, and proud of my post-baby body!"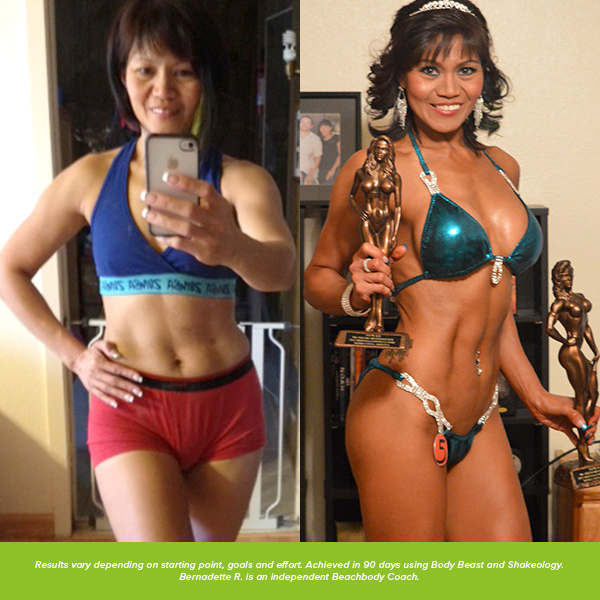 Bernadette R.
Bernadette wanted to gain muscle mass, slim down, and enter a figure competition. After doing 90 days of Body Beast, she gained three pounds of muscle, got shredded, and entered her very first competition.
"Body Beast helped me develop the body I wanted. I built muscles and I got a six-pack! At my age, it's not very easy to develop this physique, but with discipline, dedication, and determination, I made it."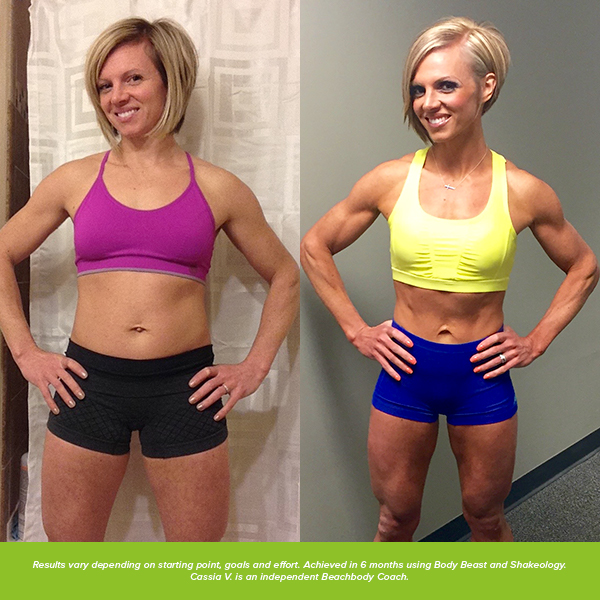 Cassia V.
Cassia tried diet fads and other workout programs, but never saw any results. After killing Body Beast for 180 days, she lost 14 pounds and 18 inches.
"I am a BEAST! My entire body is lean mass. The biggest improvement has been my overall physique and conditioning. Sagi is the real deal."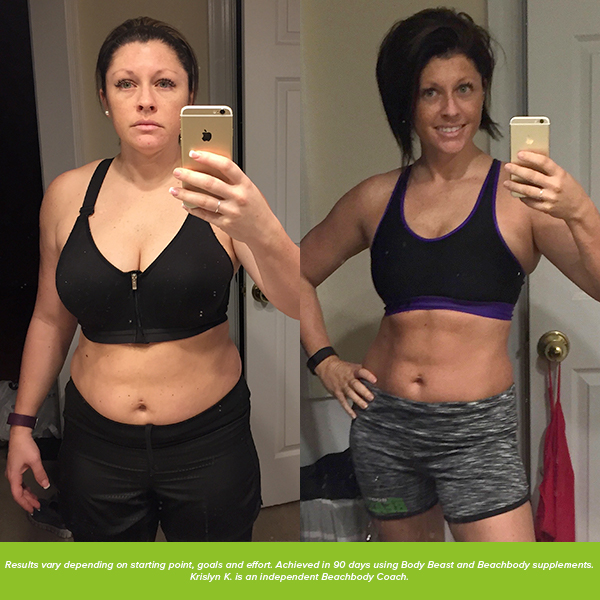 Krislyn K.
Before Body Beast, Krislyn felt defeated, depressed, and not like herself. After 90 days of the program, she lost a whopping 32 pounds and 24 inches.
"After completing Body Beast, I feel like I can and will do anything. In so many ways, the program showed me my inner strength and beauty by challenging me each and every day to become stronger."
You convinced now? Then get going.