Meal Prep Mondays – Week 25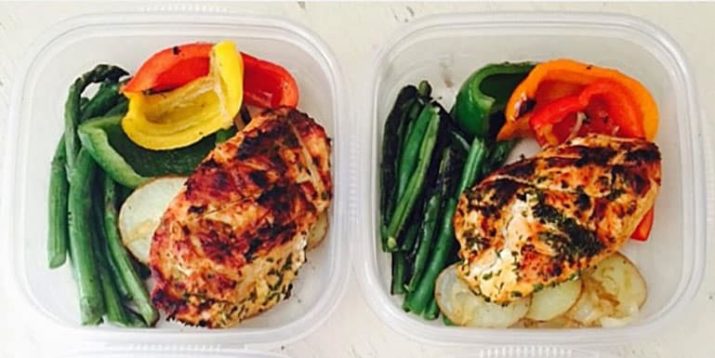 Every Monday, we feature great meal prep ideas to inspire your own healthy cooking. Some people can make the time to prepare a whole week's worth of meals in an afternoon. However, for very busy people, seeing photos of 20 containers of food all cooked at once might be intimidating or downright impossible to attempt. That's why, this week, we are encouraging those who haven't tried meal prep yet, to start small.
What if you were able to plan and prepare one meal per day? You could have a hearty, healthy breakfast ready to go each morning. Or, save yourself from fast food lunches by taking some grilled chicken and veggies to work. No matter which healthy meal you prep, you'll be on your way to reaching your health and fitness goals. Here are some simple dishes to get you started.
Want to see your meal prep ideas on The Beachbody Blog? Email your healthy meal prep photos to Editors@Beachbody.com and you could be next! Be sure to tell us what it is and include your Instagram or Twitter handle for linked photo credit!
@foodfun911 won't be skipping breakfast this week! Baked egg cups with kale and bell peppers reheat easily. Starting the day with a serving of fresh fruit is also a good idea. Here are some easy egg cup recipes to try.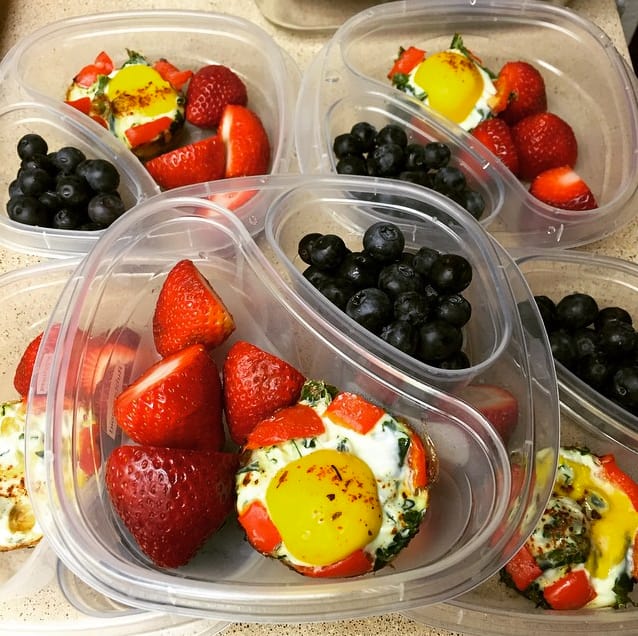 Quinoa adds protein and fiber to this simple salad from @marissagfit. Top your favorite salad greens and raw veggies with quinoa, beans, cooked chicken, or hard-boiled eggs and you've got lunch!
We would love to have this colorful salad from @dankskitchen to take to work each day. It's made with salad greens, walnuts, shredded mozzarella, sliced strawberries, and grilled chicken with a raspberry vinaigrette dressing. To prevent sogginess, keep the dressing separate until ready to serve.
@ranabeaini has a yummy dinner waiting for her every day. Chicken breasts, asparagus, bell peppers, and red potatoes can all be cooked together on the grill or in the oven.
@sarahspics11 knows that cooking one pork tenderloin makes enough for several meals. She served hers with steamed broccoli and sweet potatoes.
Dinner is easy-peasy for @felicia_deleon. She has chicken, brown rice, and peas ready for every night of the week.