FIXATE Maple Glazed Brussels Sprouts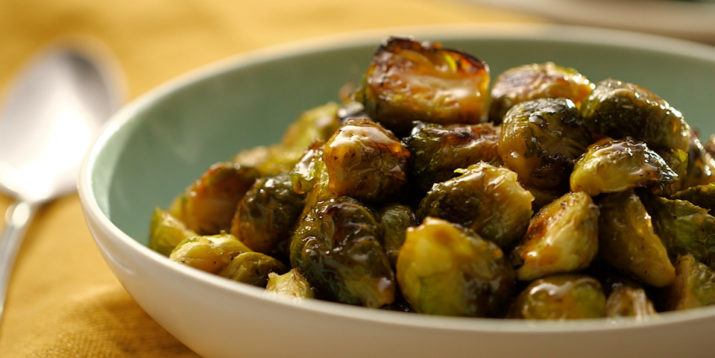 If an innocent vegetable ever got a bad rap it didn't deserve, it's the Brussels sprout.
But the humble Brussels sprout isn't the culinary monster it's been made out to be.
Fortunately, there are recipes like these Maple Glazed Brussels Sprouts from Autumn Calabrese's FIXATE cooking show to set the record straight and return Brussels sprouts to their rightful place on any dinner table.
The classic preparation for these tiny cabbages has historically involved boiling them until they turn to mush.
Portion Fix creator Autumn Calabrese and her brother, chef Bobby Calabrese, are determined to bring this vegetable back in a delicious way with this knockout recipe.
On FIXATE, this talented sister-and-brother act shows you how to properly prepare Brussels sprouts so that they keep their vibrant green color and never lose that crunchy, al dente bite.
Plus, by not overcooking them, they retain more of their nutrient content as well.
Bobby first blanches the sprouts (a quick bath in boiling water), to keep them bright and flavorful. Then he douses them with a light maple syrup and apple cider vinegar glaze and roasted to bring out their natural sweetness.
Watch the FIXATE episode on BODi and get the recipe, Container Equivalents, and nutritional information.