What to Do When You Need a Break
When you're constantly connected, pushing from one task to the next, or working from home, it's easy to forget how to take a break.
A break is more than just grabbing a quick snack or scrolling through your IG feed for a couple of minutes, then getting right back to it.
However, taking a real break requires more than a trip to the kitchen or picking up your phone for a few minutes.
A break (or two, or three) during the day is like hitting the "reset" button to replenish the energy you need to keep going day in and day out.
Some days or weeks, you might need more breaks than usual — and that's OK.
"Taking breaks is extremely important," explains Jennifer Teplin, LCSW, founder and clinical director of Manhattan Wellness. "You should see your breaks as important as your next meeting."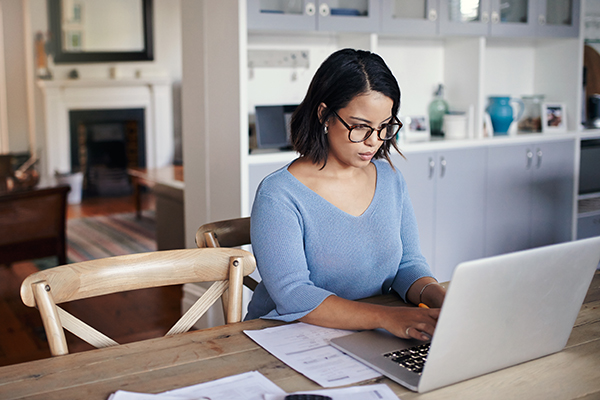 How Often Should You Take Breaks From Work?
Taking a 10-minute break every two hours is ideal, says Jennifer Branstetter, LCSW, LISW-S, an online counselor in Indiana and Ohio.
"This is one of the most stressful times many of us have lived through," says Branstetter. "Taking a decent break from screens every day can help avoid information overload, especially when you feel like your phone is screaming for your attention."
But any break is better than no break, says Teplin.
"Any amount of time is good for a break, as long as you're being gentle and realistic about what you're expecting to get done or experience," she says.
Trying to cram too much into a break can cause stress, not relieve it.
However, when you've got a busy schedule, it's also important to plan ahead. "I encourage blocking out your breaks and noting what you'd like to do, with awareness that those priorities may change as the day unfolds," says Teplin.
Whether you've got 10 minutes, 20 minutes, 30 minutes, or an hour, you can take an effective break to help ease the stress and tension of your day.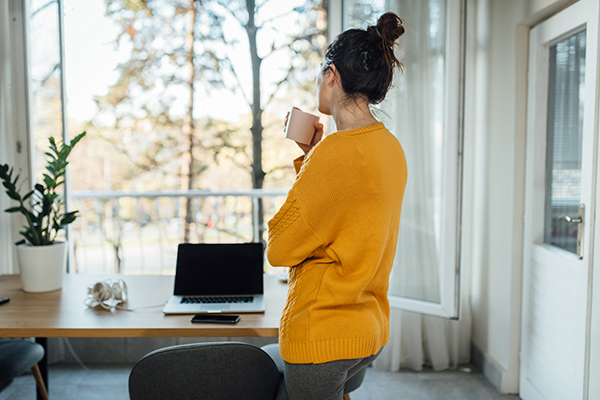 10-Minute Break
"I see a 10-minute break as a relief break," says Teplin."It's enough time to call back a friend, get a coffee, or just sit and relax."
But choose an activity that you can actually do in 10 minutes so that you don't feel rushed or like you're running out of time, she advises.
In 10 minutes, you can take a quick walk down the street with your dog, meditate, stretch your muscles, or jump rope.
Fun fact: Research shows that jumping rope for 10 minutes a day can improve cardiovascular fitness as much as a 30-minute jog per day — plus it's fun!
Combat Zoom fatigue with these stretches to work out any kinks from sitting at your desk all day:
5 Yoga Poses to Open Your Hips
9 Stretches to Relieve Hip and Lower Back Pain
Best Shoulder Stretches to Relieve Tension
7 Stretches You Can Do Using a Wall
20-Minute Break
"Breaks are important throughout our day because we need variety. Our brains can only focus on one task for so long before becoming tired, overwhelmed, or bored," says Branstetter. "Workday breaks also help you refocus and determine if you're still working and prioritizing effectively."
Teplin says that 20 minutes is the perfect length to "focus on small tasks that are either relaxing, refueling, or informative, like catching up on news, without setting expectations too high."
And if you're struggling to eat away from your desk or computer, it's enough time to enjoy a meal you prepped ahead of time!
You could also unwind with a mini yoga session or some calisthenics, depending on what your body needs.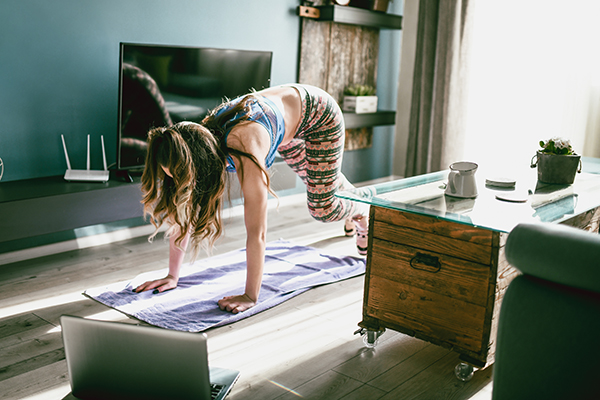 30-Minute Break
This length of time is "the sweet spot for true relaxation," says Teplin "It's enough time to do something or do nothing, like make yourself lunch and eat it, or take a nap."
During a 30-minute break, you can prep ingredients for a healthy dinner or head out for a decent run.
You can do a full workout, take a shower and get dressed, or clean the kitchen. It's also enough time to watch a half-hour sitcom for a little laughter therapy.
60-Minute Break
An hour is a long time if you use it wisely. Some days you might take an hour for lunch, or you could take an hour to ease out of work mode into relaxation mode.
You might spend it working out to blow off steam or catching up with friends, family, or your partner.
An hour-long virtual cooking session is an easy way to disconnect from the demands of your day and reconnect with good company and good nutrition, too.
There's no wrong way to take a break, but do make sure you're taking them!