How to Make Eating Right Feel Like Less of a Struggle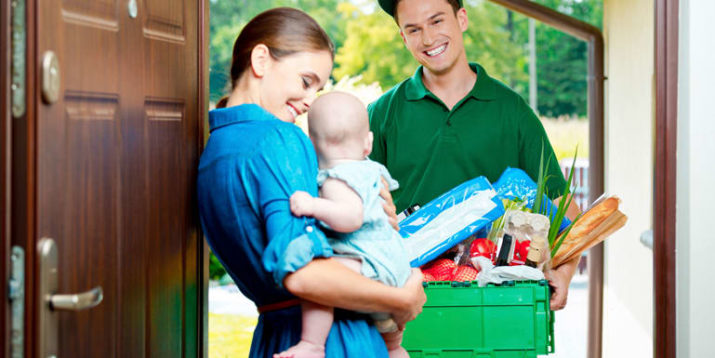 Eating healthy can feel overwhelming and complicated and challenging.
Low carb, organic, whole grains, gluten free, vegan, Paleo, low fat, keto, and eating for your body type… all the options can make your head spin! You want something that's going to work, and you want it yesterday.
The reality: Putting in the work to eat well requires a least a little bit of effort. There's no one-size-fits-all approach to health; what might work great for some won't work for the next person. If some of the following healthy-eating struggles sound familiar, you're not alone. We'll help you sort through the issues so you can find an individualized approach that works for you.
7 Common Struggles On the Road to Eating Healthy
You're not sure how to eat healthy.
If you didn't grow up eating a balanced diet with healthy foods, figuring out which foods are healthy and how to cook them can feel like a major roadblock.
You're not alone. When you start eating healthy, it's normal to be concerned about whether or not food will taste good, how to cook it, or even what to buy at the grocery or order off the restaurant menu. Ease yourself in. Consider trying one new food a week or making just one or two healthy recipes your first few weeks. You may also want to start watching cooking shows or consider consulting with a registered dietitian to build your food confidence.
Eating healthy is more expensive.
You may have said or heard these comments before: "Fresh fruits and veggies go bad so fast. Eating organic drains the pocket book. It all just seems so expensive."
If you can't afford to buy all-organic produce, that's totally OK. Be selective about the ones you can shell out more for; the clean/dirty produce list can help guide you to discover what produce you should prioritize purchasing to suit you and your family's preferences. If you can't afford to buy organic at all, the clean/dirty produce list can help as well because at least you can make the majority of your non-organic produce purchases from the clean list.
Buying in-season produce can also help you save money, and it tastes better. Frozen fruits and veggies can also be easier on the wallet, are just as healthy as fresh (they're flash frozen at their peak of ripeness) and can help you cut down on food waste. Instead of crushed ice or cubes, use frozen fruit in smoothies. Instead of wilting raw spinach or kale leaves into soups, use boxes of frozen spinach or chopped frozen kale. You're cooking the greens for a longer amount of time anyway, so you don't need the fresh-from-the-garden taste of raw greens.
I'll admit, I will buy a lot of healthy convenience items, such as pre-chopped veggies and energy bars… and while I may be paying a few more dollars at the check out line, this helps me to actually use the veggies before they go bad, and it saves time in the prep department. But, this is something I prioritize in my budget, as I have a toddler and not a lot of time to spend on food prep.
You hate grocery shopping.
Some people legitimately hate going to the grocery store. But good news… there's an app for that. With the growing number of grocery delivery services — even Amazon has jumped on this gravy train with Prime Now — you can order on your phone or computer and schedule your groceries to be delivered at a time that's convenient for you. And there is evidence that shows preordering food may actually help you eat healthier.
Unhealthy food marketing is inescapable.
Scroll through Pinterest and you'll see double stuffed cookie dough pie and slutty brownie bars swirled with marshmallows, all tempting us to feel like we need chocolate. We all know where the office candy jar is and where to find the box of donuts or cookies or birthday cake.
Be the change you want to see. Provide a healthier solution and bring in a batch of homemade (and healthy… shhh, don't advertise this, and see if anybody notices) Flourless Brownie Cupcakes with Peanut Butter Frosting for the next birthday celebration, or No-Bake Cinnamon Sugar Donut Holes to that next early morning meeting, or if you don't have time to whip up homemade snacks, stash these in your desk so that when your stomach growls, you won't head to the candy jar or vending machine.
You feel like you don't have the time to eat healthy.
Eating healthy might seem like it takes more time than running through the drive-thru. However, taking just one or two hours to meal prep on the weekend will save you rushing around to figure out breakfast, lunch, or dinner all week! Three cheers for less stress, right?
Healthy meal planning is easier that it seems. Beachbody's meal plans provide a wealth of inspiration (including some meal plans that will set you up for five days of success and take less than 90 minutes from start to finish) and 21 Day Fix creator Autumn Calabrese and her brother chef Bobby Calabrese walk you through the basics of meal prep in a video from their new FIXATE cooking series.
You're afraid of trying a recipe that might fail.
So you find a new recipe you want to try and then you cook it. Maybe you enjoy it, but all the kids (and the husband) turn up their noses. And you get a whole bunch of whining and complaining. It's tempting to want to throw in the towel and go back to the usual recipes you know they will enjoy.
But stay the course! Try cooking foods in different ways. So you don't like raw onions… well, try them caramelized. Don't like steamed broccoli? Try roasting it. The cooking method can greatly alter the taste of foods. Hint: All veggies taste better roasted.
You have FOMO.
The fear of missing out can be strong when all-or-nothing thinking creeps in, and you focus on what you sacrifice to eat healthy (instead of what you gain).
But, eating well doesn't mean you have to be perfect — that's nonsense. Even those who eat healthy most of the time have their cheat meals. That's why Beachbody supports a 80-20 strategy. There's no missing out when you allow yourself to enjoy everything in moderation.
Yes, you can still eat cheeseburgers and brownies, just not every day!
Tell us your other struggles below and we will use them to come up with another article full of helpful tips!