8 Reasons to Start Drinking Shakeology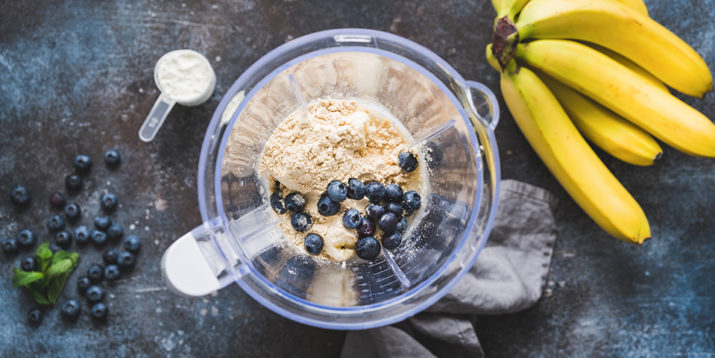 Note: This article is intended for our U.K. audience. Click here for the U.S. version.
---
When you hear someone raving about their favourite Shakeology recipe, you might wonder how that could possibly help anyone with their health and fitness programme.
But even though it sounds like one of those things that falls squarely in the too-good-to-be-true category, Shakeology really can help you get the nutrients you need to helps support your fitness and nutrition plan.
It works by helping fill some nutritional gaps our diets can have with potent ingredients that help support digestive health‡, provide healthy energy†, and just plain help you feel better.
And when we feel better, we do better, by making smarter choices and taking on bigger challenges.
Here's how Shakeology works — and why you should start drinking it.
The Backstory
Before we get into the "how," here's a little of the "why":
Shakeology was created by Beachbody CEO Carl Daikeler, nutrition and fitness advocate Isabelle Daikeler, and superfood hunter Darin Olien.
The idea was to create a nutrition product that would help deliver some of the important nutrients that our modern diets might be missing through a delicious shake made with a high standard of ingredient sourcing and quality.
From the beginning, Shakeology was envisioned as a whole new type of shake. The promise between the founders was that they would never compromise health benefits for costs or profit.
That's why we search the world over for potent superfoods and combine them in precise ways to help optimise their benefits.
1. Shakeology Is More Than Just a Protein Shake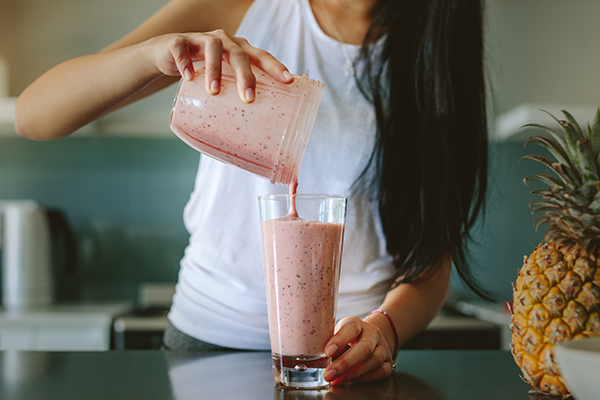 Yes, Shakeology is definitely high in protein and each glass provides about as much protein as you'd get from eating three large eggs.
And it doesn't have just one type of protein, but a blend of globally sourced plant-based protein including pea, rice, flax, and quinoa.
But Shakeology isn't a typical protein shake.
"In addition to the protein blend, it also has a bunch of awesome fruit- and vegetable-based ingredients in it," says Paige Bente, M.S., R.D., C.S.S.D.
"There are superfood ingredients and important phytonutrients like green tea, pomegranate, and rose hips. There are so many amazing ingredients in this one shake."
This superfood nutrition shake can give you a head start on the nutrients you need for the day and help you get through your workouts. †
2. Shakeology Can Help You Lose Weight
Losing weight would be so much easier if the foods we want were the foods we need — but, sadly, it doesn't work that way.
We all know how to lose weight — eat healthy foods, watch your portion sizes, and exercise more often — but it can take serious willpower to reach for something nutritious when your brain is telling you to eat all the Halloween sweets.
If that sounds familiar, think of Shakeology as a secret weapon to help you stay on track to lose or maintain your weight when following the Shakeology Meal Replacement Plan.
To lose weight, replace two meals per day with a delicious Shakeology smoothie and eat one balanced, sensible meal.
Breakfast, lunch, dinner – it's your choice!
To maintain weight, replace one meal per day and eat two balanced, sensible meals.
What's a sensible and balanced meal?
Keep the meal balanced and about 700 to 800 calories. Include reasonable portions of protein, fresh fruits and vegetables, and whole grains.
Most 2B Mindset or Portion Fix meals would work great with the Shakeology Meal Replacement Plan.
3. Shakeology Can Help Take the Stress Out of Meal Planning
Meal planning can help you lose weight by taking the guesswork — and the last-minute, "hangry" decisions — out of eating healthy.
But let's be honest: Some days you're inspired to cook a healthy meal, and some days you're just… not.
On those days, when you're not feeling the greens, Shakeology can help you sneak more plant-based nutrients into your diet. (That can be especially helpful if you're not a big fan of veggies.)
And if your cooking skills are limited, Shakeology meal replacement recipes can help with that, too.
There are a ton of tasty Shakeology recipes out there, so it's an easy way to add more variety to your meal plan, even if you're not a master chef.
4. Shakeology Is an Easy Grab-and-Go Food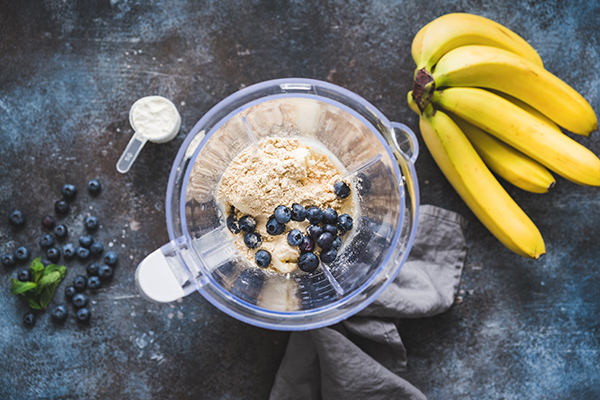 When life gets hectic, it can be hard to find time to whip up something healthy — and you may be tempted to grab a bag of chips because it's a cheap, easy option.
But Shakeology can help you get something healthy when you get a snack attack: It only takes a few seconds to mix Shakeology with water for a quick snack to tide you over until you can make or find a healthy meal.
So, in less time than it takes to pop into a convenience store for a snack, you'll be sipping a healthy shake that's loaded with nutrients — and makes you feel way better than greasy chips would.
5. Shakeology Is High In Fibre
Each serving of Shakeology (all flavours) is high in fibre, which is key to a healthy diet.
6. Shakeology Can Help Jump-Start Clean-Eating Habits
Whether you're doing a programme like Morning Meltdown 100 or just trying to eat healthier, Shakeology fits in your plan.
It delivers superfood-ingredient powders to help you get the most out of your shake.
7. Shakeology Actually Tastes Good!
Shakeology comes in a variety of delicious flavours: Chocolate Vegan, Vanilla Vegan, and Café Latte Vegan — so even if you're just mixing it with water, there's a flavour you'll actually enjoy.
8. Shakeology Can Help You Break Out of the "Kale Salad" Rut
Listen, we love a good kale salad as much as anyone else. But it's easy to fall into a rut of eating the same healthy staples over and over and over again.
And even your favourite fruits and veggies can get a little boring if you eat them every. single. day.
So, if you feel like you've been walking through the produce aisle on autopilot lately, Shakeology can help you shake things up a little bit.
"Shakeology gives you a broad base of fruit and veggie ingredients, including a lot of things that most people don't eat on a normal basis," Bente says.
Think about it — when's the last time you picked up reishi mushrooms, chlorella, or maca at the supermarket?
One scoop of Shakeology contains all of those superfood ingredients and more, so you can enjoy their health benefits every day!
‡ Calcium contributes to the normal function of digestive enzymes.
† Magnesium contributes to normal energy-yielding metabolism.