7 Healthy Habits to Start Your Day Right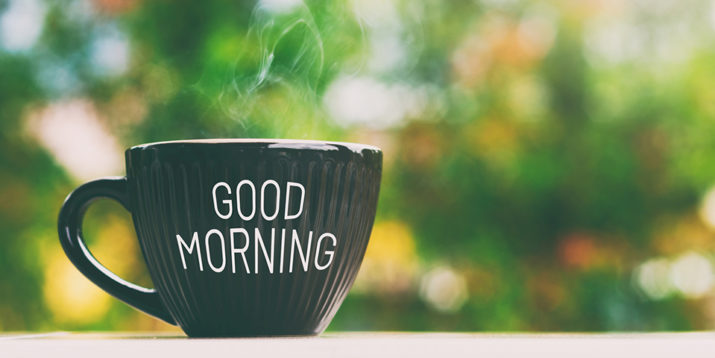 The way you start your day can either set you up for success or make you wish you stayed in bed.
In other words, when it comes to rising and shining, it's important to get things right from the very beginning.
That's why BODLife contributor Daisha Graf put together seven healthy habits that will get your day started on the right track:
Healthy Habit #1: Don't Hit the Snooze Button
Keep your phone out of reach, so you have to get out of bed to shut off your alarm.
It might sound brutal, but breaking up with your snooze button will make a huge difference in your morning routine and let's face it — some of us need all the help we can get.
Healthy Habit #2: Let the Light In
After you've gotten up, open the curtains and let natural light in as soon as possible: Getting those sun signals to your brain will help your body wake up all on its own. (Thanks, nature!)
Healthy Habit #3: Skip Social Media
Don't open the 'gram, or any social media for that matter, in order to stay productive and present.
We've all gone down that social media rabbit hole where you think, "I'm just going to check this one thing…" and then 30 minutes have gone by.
Resist the urge.
You can do it.
….Watch and find out what else you can do to boost your cognition, metabolism, and mood in the morning!
Pro tip: Looking for more lifestyle and behind-the-scenes content? Head to Beachbody On Demand and check out our BODLife channel!