5 Healthy 4th of July Recipes from FIXATE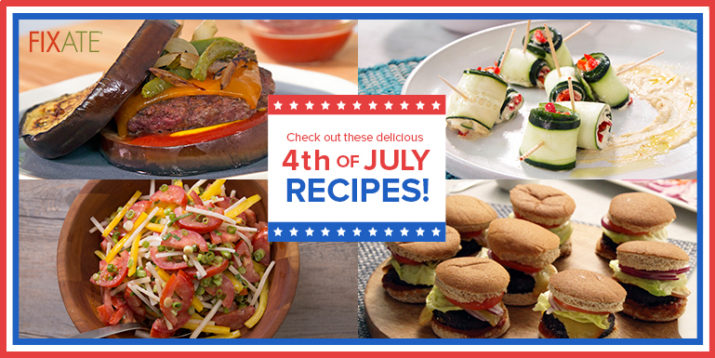 In America, the 4th of July means three things: Family, fireworks and, what we're going to talk about here: food. Gathering for a meal in the warm summer air as firecrackers pop in the distance is an experience close to our hearts. We treat ourselves to hot dogs, hamburgers, cakes and pies decorated like American flags, and wash them down with cold beer. While we support and gladly participate in these customs, it's our job here at Beachbody to provide healthier options that also honor flavor and tradition. So without further ado, here are five healthy 4th of July recipes from FIXATE, perfect for serving at this year's Independence Day celebration, or really, any time.
To learn how to make them from Autumn Calabrese and her brother, chef Bobby Calabrese, log in to Beachbody On Demand! Not a member yet? Sign up now.
5 Healthy 4th of July Recipes
Cheeseburger with Eggplant Bun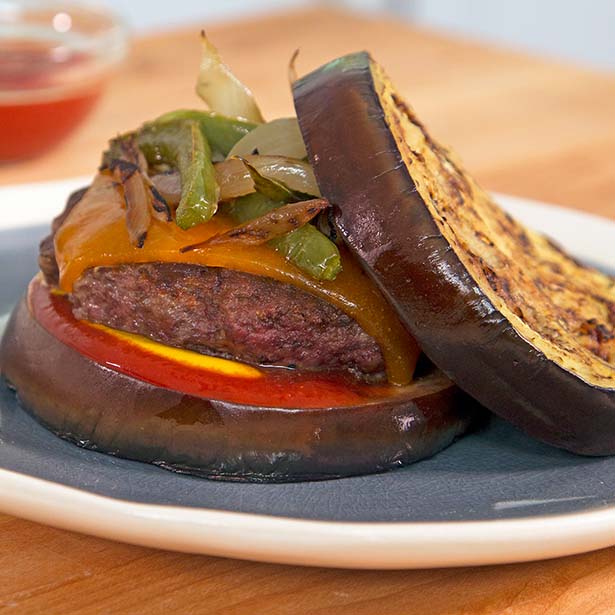 That all-American cheeseburger vibe, without the carbs of a bun! If you're a little wary of this eggplant bun business, we get it. It sounds weird, and not at all like a feasible bread alternative. But trust us! The thick slices of grilled eggplant add a ton of flavor, acting as nutritious bookends to a juicy, grass-fed beef patty topped with melty cheese, grilled peppers and onions, mustard and FIXATE ketchup.
Summer Tomato Salad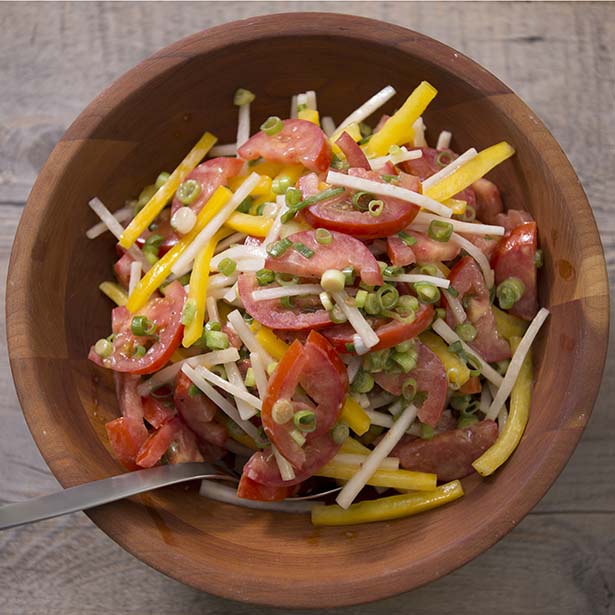 Add some red to your Independence Day spread with this FIXATE Summer Tomato Salad. Fresh Roma tomatoes are accompanied by yellow bell pepper, thin-sliced scallions and julienned daikon radish, creating a satisfying mix of natural flavor and texture. Dressed with FIXATE's sweet and refreshing Creamy Raspberry Vinaigrette, this salad counts for 1 green and 1 orange (the dressing), making it the perfect light side to a rich cheeseburger — especially the tomato-less Cheeseburger with Eggplant Bun mentioned above. It's the whole package! Throw this together for your own celebration, or bring it as an easy, healthy and crowd-pleasing potluck dish.
Vegetarian Portobello Sliders

You don't need meat to make a delicious, juicy burger. This recipe for Vegetarian Portobello Sliders is quick and simple, plus the Fixate recipe video is chock-full of useful cooking tips from chef Bobby Calabrese. Did you know there's a wrong way to wash mushrooms? And that you can use a cookie cutter to create slider-sized buns? Also, marinating in a plastic bag cuts calories. Who knew? Okay, back to the recipe…
According to Autumn Calabrese, these Portobello sliders contain 40 percent fewer calories than traditional mini beef burgers, and two sliders account for 1 green, 2 yellows, 1 blue, and 2 teaspoons for the marinade. Topped with fresh lettuce, tomato, onions and vegan Worcestershire sauce, these plant-based burgers are perfect for a crowd, especially if you've got friends or family with varying dietary restrictions.
Cucumber Hummus Roll-Ups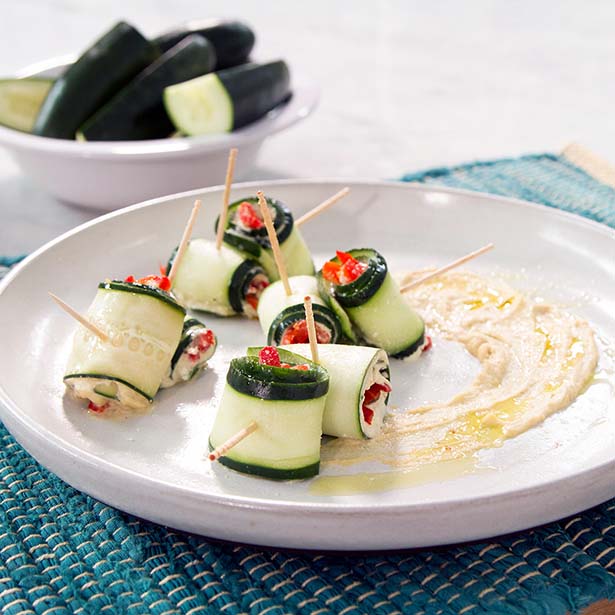 Cucumbers are the coolest summer vegetable (even though they're technically a fruit), not only because of the cool sensation they provide but also because you can slice them thin to make fun appetizers like these Cucumber Hummus Roll-Ups! Tangy hummus and roasted red peppers are wrapped in crisp cucumber strips, creating a wholesome and flavorful finger food that's sure to please. Four of these rolls make a serving and count for half a green container and half a blue. Now that's what we call a light snack.
And while it's easiest to slice the cucumbers with a mandolin, it can also be done with a veggie peeler or knife. Just be careful! After the slicing part is figured out, your kids can help with the rolling part. It's that easy.
Dill Cucumber Salad

Like we said before, cucumbers are the coolest veggie of summer, and Fixate's Dill Cucumber Salad is a bowl of bright sweet and earthy flavors. Thin-sliced English hothouse cucumbers and red onion are seasoned with apple cider vinegar, raw honey and fresh dill, and each serving accounts for just one green container. Thanks, Autumn! Like the Summer Tomato Salad above, this is a great throw-together dish to accompany more robust entrees like a burger or steak.
Log in to Beachbody On Demand to get all these great recipes! Not a member yet? Sign up now.