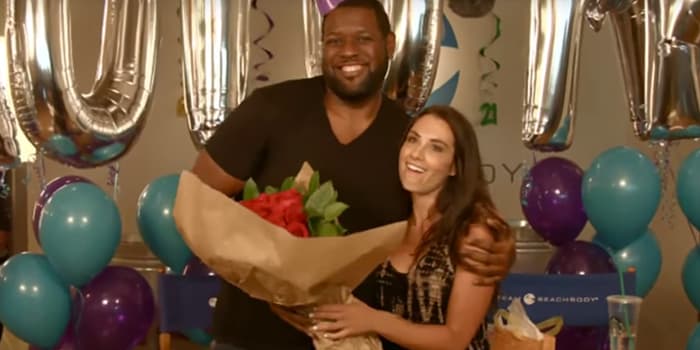 Fall is right around the corner so you know what that means — it's Autumn Calabrese's birthday! We wanted to share a few words from some of her fans whose lives she has changed about this funny, passionate, and caring trainer of ours! Have your own birthday wish for Autumn? Post it in the comments!
@fitmom2005 uses her three kids to motivate her more!
"I'm blessed to have her as my friend and inspiration!  Love you short rib!" —@KeithCHarris
Autumn helped @ChrissyJSays turn a new leaf when it comes to the way she thinks about fitness.
"After three rounds I've just started 21 Day Fix EXTREME! I never thought I could do what I'm doing! Thanks,@autumncalabrese" —@WyChristina
"She has given my 20 year old daughter and I a fitness connection. We do the workouts together when we can. We shop together and we keep each other accountable. Autumn has taught her that she can push herself and it'll give her a great sense of accomplishment. I love that she has embraced the fitness lifestyle. We now go on hikes together and plan active fun days together. 21 Day Fix came along during a time in our lives that could have pulled us apart, but instead has brought us closer. Thank you @autumncalabrese." —@taylorcoats