4 Spooky Halloween Smoothies
Your Halloween costume is on point, you have a plan in place to avoid eating fistfuls of candy, and you even made healthy Halloween snacks for the kiddos.
Now all you need is an adult Halloween treat of your own. How about one of these spook-tacular Halloween drinks?
Our Shakeology smoothies are getting in on the haunted holiday fun with ghoulish costumes of their own.
Don't be afraid, just like your adorable kiddo dressed as a villain, these Halloween drinks may be scary on the outside, but they're still sweet and wholesome on the inside.
Don't have Shakeology yet? Get all of the Shakeology flavors here.
Halloween Shakeology
Shake-o'-Lantern
What makes this Honey Pumpkin Spice Smoothie the perfect Halloween drink? It's made with real pumpkin and — of course — pumpkin spice. We got extra-festive and decorated its jar with a happy jack-o'-lantern face.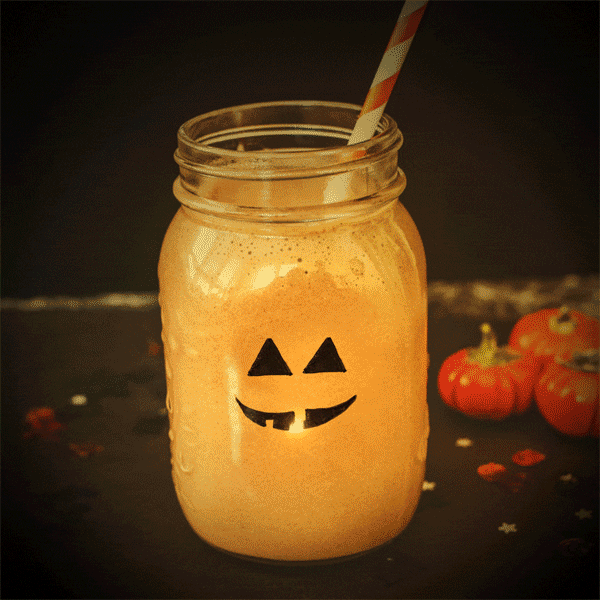 Boo-nana Latte
Power-up for an evening of trick-or-treating haunting with this protein-packed smoothie. Find out which delicious Vanilla Shakeology recipe is dressed as a friendly ghost.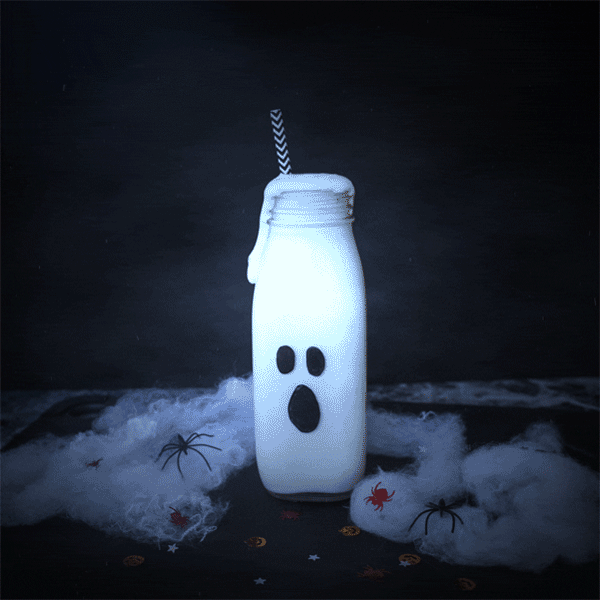 Franken-Shake
It's alive! Our Fresh Start Smoothie was brought to life for Halloween as Frankenstein's monster. We garnished the top with blueberries for hair and decorated its jar with monstrous features.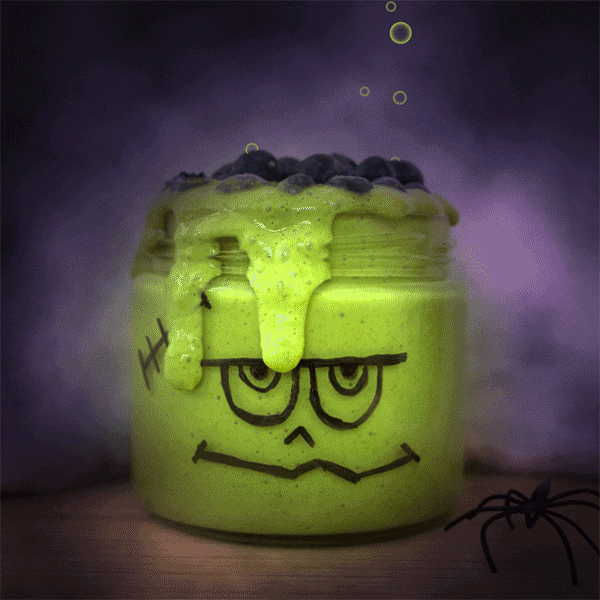 Witches' Brew
Double, double, toil and trouble … no spell was cast to turn this smoothie into a gurgling cauldron.
To create a spooky mist, we added a small piece of dry ice to one of our most popular Shakeology recipes. (Our nutrition experts assure us it's safe; just don't touch the ice with bare hands and don't eat it.)
Dry ice is so cold, a larger chunk will turn your smoothie into a bowl of ice cream. Now that's magic!
Find out which Shakeology smoothie recipe is wearing a Witches' Brew costume.