Shopping List for the Fitness Enthusiast
Getting all your holiday shopping done can be stressful and overwhelming, so we've decided to take some of the pressure off by providing some awesome gift ideas for your fitness friends
From new gear to apparel to skincare, here are gifts for fitness lovers that are sure to bring them some healthy holiday cheer!
1. JAXJOX Kettlebell Set
Don't just settle for any old kettlebell for your fitness friend. The JAXJOX KettlebellConnect® 2.0 is a six-in-one digital and adjustable kettlebell that features a rotating weight-selection core, ranging from 12-42 lbs.
Plus, the second generation version comes with real-time performance tracking and reporting.
Get them at Jaxjox.
2. Theragun Mini
Great for the fitness friend who's constantly on the go, the Theragun mini is your pocket-sized BFF for intense muscle recovery treatment.
Compact and quiet but still providing that blast of muscle relief, the mini Theragun is the most perfect portable massage gun you'll find.
Get it at Theragun.
3. Bug Bite Thing
The camper, hiker, and general outdoors fitness enthusiast in your life is no stranger to pesky bug bites.
A great simple gift for the outdoorsy loved one is the Bug Bite Thing, which uses suction to extract the insect saliva/venom from under the skin to eliminate itching, stinging, and swelling.
It's also eco-friendly, reusable, and completely chemical-free.
Get it on Amazon.
4. Fleur & Bee Starter Set
With all that sweat buildup from consistent tough workouts, your fitness friend is going to need excellent skincare to remove dirt and toxins and add back nourishing ingredients to keep their skin healthy and radiant.
Try the Fleur & Bee Starter Set, which is an all-in-one, vegan, cruelty-free, Paraben and sulfate-free bundle including cleanser, toner, vitamin C serum, eye cream, and face cream.
Get it at Fleur & Bee.
5. SkyZone Gift Card
Perfect for a fitness lover with kids, Sky Zone Trampoline Park features wall-to-wall trampoline courts plus a bunch of other awesome attractions like the Ninja Warrior Course, Ultimate Dodgeball, SkySlam, and more.
You can also get a $10 Bonus Card free with every $30 in gift card purchases.
Get it at SkyZone.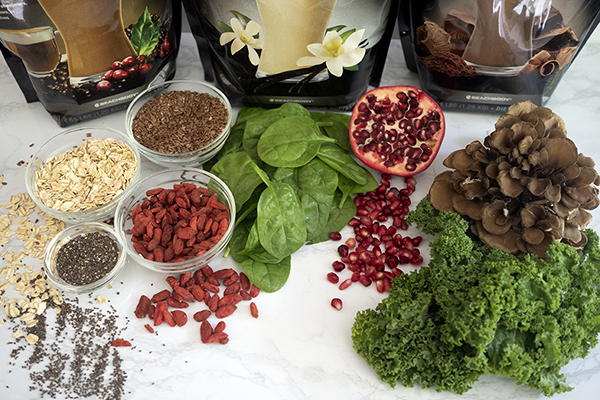 6. Shakeology
Gift your fitness fan with a bag of nutrient-dense Shakeology.
Shakeology comes in a variety of delicious whey and plant-based flavors, including Chocolate, Vanilla, Cafe Latte, Strawberry, and seasonal vegan flavors like Salted Caramel and Peppermint Mocha.
Then, try out hundreds of different Shakeology recipes!
Get it at Beachbody.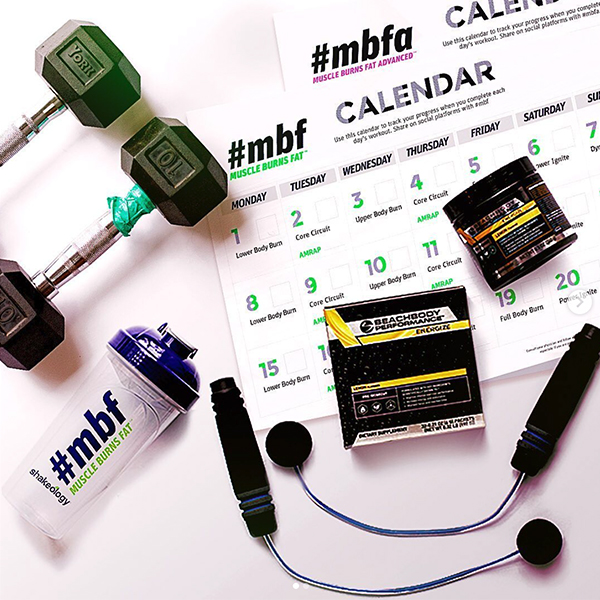 7. BOD® Jump Rope
For $29.95, this cordless jump rope with weighted handles is the perfect budget-friendly gift to give your friend who's looking for some solid cardio without having to worry about tripping ever again.
It's designed to help you focus on speed and effort, with high-tech ball bearings in the handle for smooth 360° rotation.
Pro tip: Gift your pal with a Beachbody On Demand membership and they can put that BOD rope to use with a fitness program like #mbf Muscle Burns Fat with Megan Davies.
Get it at Beachbody.
8. SPIbelt Large Pocket Running Belt
Is your friend a committed runner? With dozens of cool styles and colors to choose from, the SPIbelt running belt (fanny pack) is made from stretchable Spandex, won't chafe, and will keep all their valuables safe and secure while they jog through their neighborhood.
Get it on Amazon.
9. Beachbody Performance Supplements
Help your fitness friend transform their workouts with the Beachbody Performance Stack, which includes Energize, Hydrate, and Recover.
Energize contains key ingredients like beta-alanine, low-dose caffeine, and quercetin to help energize the body, sharpen your focus, and improve your performance.
Recover contains high-quality protein plus pomegranate extract to promote muscle and strength recovery and combat exercise-induced muscle soreness.
Pro tip: Learn more about the Beachbody Performance line and how each supplement works.
Get it at Team Beachbody.
10. Apple AirPods
Is your friend constantly complaining about how annoying it is to deal with tangled earbuds?
Chic, sleek, and wireless AirPods to the rescue. These wireless babies allow up to 5 hours of listening time per charge and more than 24 hours of listening time with the charging case!
Get them at Apple.
11. Yoga Mat
For the avid yogi in your life, hook them up with a brand-new textured yoga mat that's slip-free, extra grippy, and hand washable.
This 26″ x 71″ mat is made from high-quality, closed-cell PVC vinyl, which gives it a soft-cushion feel and provides enough thickness to protect joints and knees!
Get it at Team Beachbody.
12. Beachbody® Barre Socks
Grippy socks are essential for barre workouts. These comfy socks have a ballet-inspired design, help keep your feet dry, and are made with non-slip silicone dots for optimal traction and stability.
Get them at Team Beachbody.
13. DONGINBI 1899 Signature Oil
Splurge on this K-Beauty hero product for your beauty-obsessed fitness friend who maybe spends a little too much time in the sun. This anti-aging, anti-wrinkle oil is pure luxury in a bottle.
It uses seven patented technologies and red ginseng (an antioxidant powerhouse) to help combat damage from excess sun. Perfect for surfers, swimmers, and outdoorsy types.
Get it on Amazon.
14. Resistance Loops (set of 3)
With all these at-home workouts in full swing, your fitness friend def needs to stock up on some good, classic resistant bands.
This set comes in three resistance levels (light, medium, and heavy), perfect for sculpting the entire body.
A variety of Beachbody On Demand fitness programs use these resistance loops, like Autumn Calabrese's 9 Week Control Freak, and 30 Day Breakaway with Idalis Velazquez.
Get them at Team Beachbody.
15. Dreamlover Workout Headbands
For less than $12, this six-pack of non-slip workout headbands will keep your friend feeling stylish yet comfy during any workout.
They're breathable, durable, and quickly absorb sweat off your head to keep it out of your eyes.
Get them on Amazon.