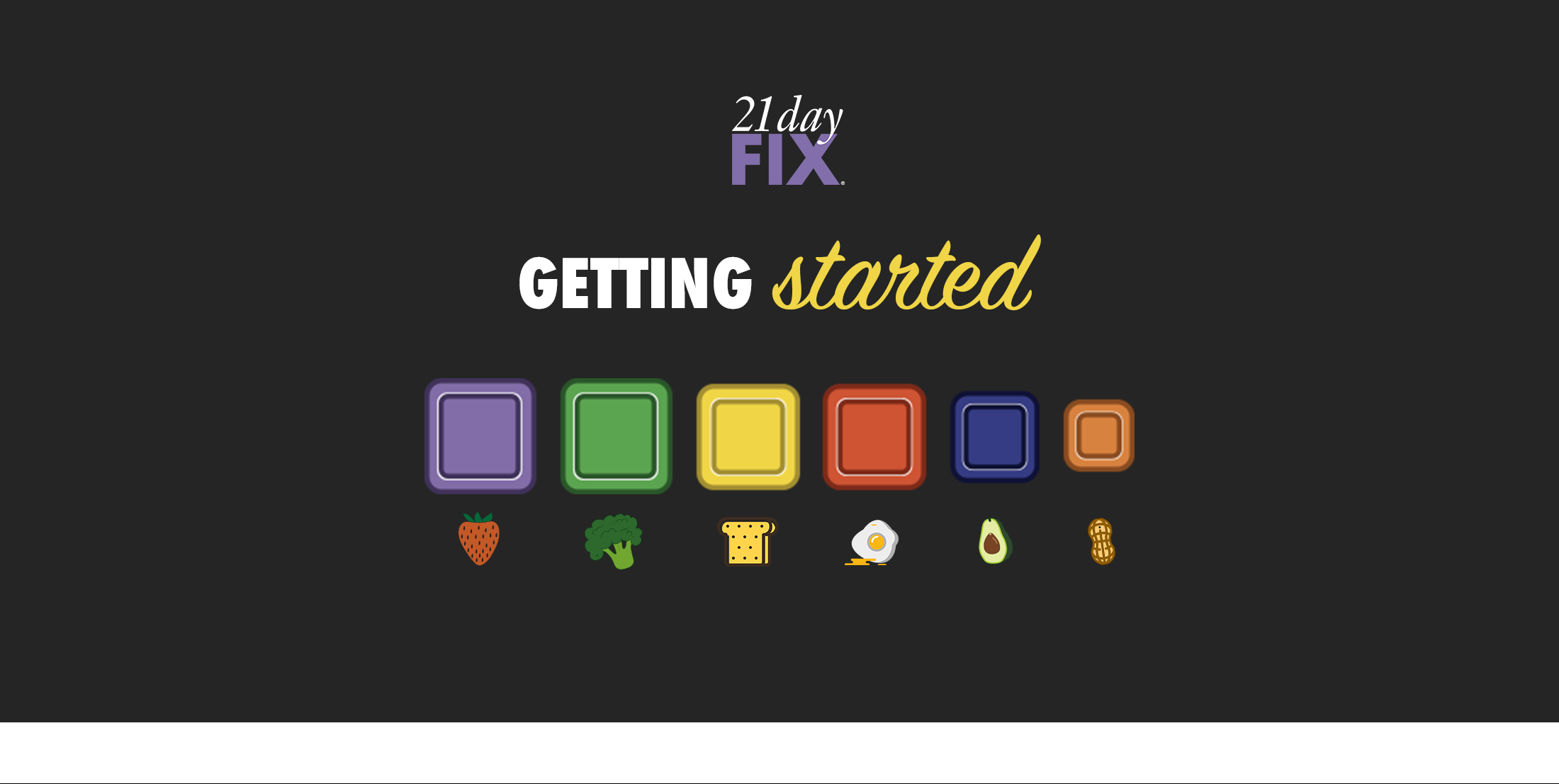 Starting 21 Day Fix is simple
First thing's first: pat yourself on the back. Prioritizing your health is a huge step in the right direction, but it takes commitment. So dive in by reading the 21 Day Fix Start Here Guide and Eating Plan, which will help you calculate your calorie target, determine your container allotments and stay on track with weight loss.
More tips for 21 Day Fix Beginners
21 Day Fix Resources
Use these resources to get the most out of your experience with 21 Day Fix.
Getting Started with 21 Day Fix Portion Control Eating Plan
Autumn Calabrese walks you through how to get started with the 21 Day Fix Portion Control Eating Plan. You'll find out everything you need to know to get started right away!
21 Day Fix Unboxing
Watch Autumn Calabrese open her 21 Day Fix workout and nutrition program. See what's inside the box, including the Portion Control Container System, Eating Plan, Workouts, Start Here Guide, and 3 Day Quick Fix.
Calculating your Calorie Target

Your daily calorie target for weight loss will determine which calorie range in the Fix Container Plan is right for you. To find out your calorie target, follow the simple equation in the Start Here guide or the Quick-Start Container Chart.
Transformation Tracker

Sticking to 21 Day Fix will get you results, but results aren't only defined by the scale. We're not saying that you shouldn't weigh yourself, but that number doesn't tell the whole story. Before starting the program, be sure to record your "before" measurements in the Transformation Tracker in the Start Here guide. Then, once you've finished the 21 days, re-measure the same areas to see your results. Pro tip: Taking before and after photos and sharing them with #21DayFix is a great way to show your progress and motivate others.