Fitspiration Friday: I've Changed The Way My Department Eats!
If you've tried a Beachbody program, you've probably had a goal in mind that you wanted to achieve. Maybe you wanted to lose weight. Maybe you wanted to get stronger. Maybe you wanted to improve your health. Maybe it was a mix of all three, or something else entirely. But, along the way, no matter what your goal, everyone needs a little inspiration. Every other Friday, the Beachbody Success Stories team will share inspirational fitness stories from some of the folks who have done Beachbody programs. Maybe one will inspire you!
Meet Duane, a professional firefighter who not only changed his life but also helped get his entire team eating healthy!
"I've been a professional firefighter for just over 10 years and over the past few years, I felt like I was getting out of shape. It was becoming difficult to climb stairs and ladders, pull hoses, and wear 75 pounds of firefighter gear. Plus, all my uniforms were getting tight. The leading cause of death among firefighters is cardiac-related, and I didn't want to be another statistic. I knew I had to make a change, but I wasn't really sure how I was going to accomplish that. I was a past gym goer, but I had never really followed a plan or gotten any real results.
I also have a reputation in the firehouse as the guy who makes the best gravy! I love to cook, but I cooked all the wrong things. Big meals are a part of firehouse life, but I took it to extremes. Cheese-stuffed burgers, giant steaks, onion rings, fries, and loads of gravy were my specialties. I knew I had to make some serious changes.
I decided to start 21 Day Fix after I saw that my Coach was getting results right from the start using the program. Before I even ordered the program, I knew it was going to work for me. Not having to count calories was awesome. If it fit in the container, I could eat it! The workouts were challenging and very intense, and their 30-minute length was perfect for my lifestyle. This program made me create new healthy habits, and started my journey to health and fitness. I will never go back to the way I was.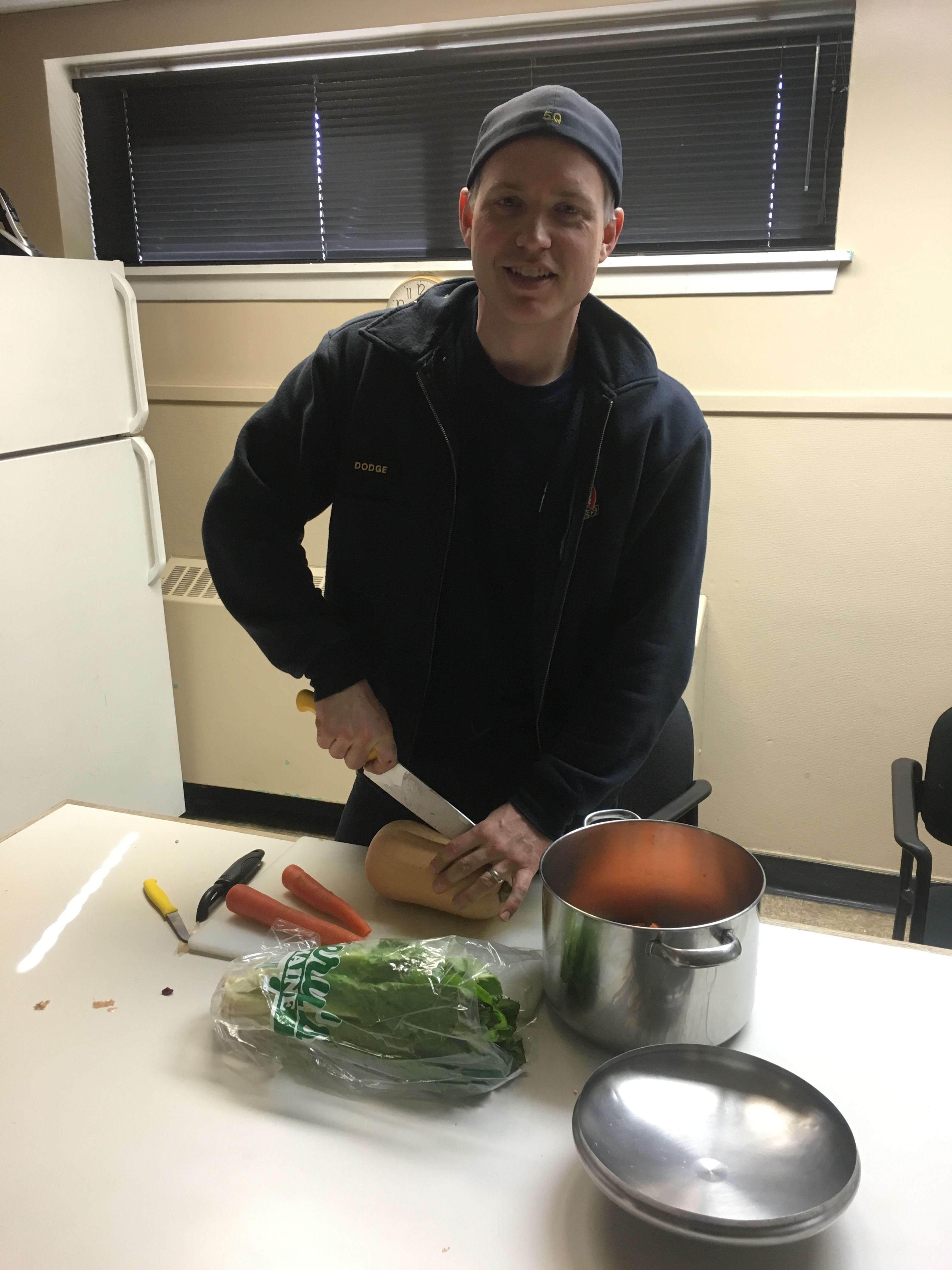 Healthy food is now a part of my lifestyle and that translates over to my job. I cook amazing healthy meals for my crew…and they love it! The Beachbody Blog has some great recipes, and I've even done a few from the Autumn Calabrese's Fixate cookbook. Food is a big part of our lives in the firehouse. It's a way we can bond as a crew and spend some time together in the kitchen preparing the meal. I have had the luxury of being the guy who likes to cook, so I've been able to dictate what we eat every shift. I'll still cook burgers once in a while, but now I use portion control too and we'll have a salad instead of fries.
Doing 21 Day Fix has changed me on the outside and on the inside. I'm a more confident person now and I'm more confident in my abilities to perform my job as a firefighter. I know that I have the fitness level to complete very strenuous tasks at a fire scene. And, I now also have the confidence to talking to others about how they can change their lives and get healthy and fit. This really has really changed my entire lifestyle."