Fitspiration Friday: How INSANITY Helped Us Become Best Friends
If you've tried a Beachbody program, you've probably had a goal in mind that you wanted to achieve. Maybe you wanted to lose weight. Maybe you wanted to get stronger. Maybe you wanted to improve your health. Maybe it was a mix of all three, or something else entirely. But, along the way, no matter what your goal, everyone needs a little inspiration. Every other Friday, the Beachbody Success Stories team will share inspirational fitness stories from some of the folks who have done Beachbody programs. Maybe one will inspire you!
Meet Conor and Michael, two brothers from the UK who were struggling to lose weight. Despite not getting along in the past, they decided to start INSANITY together. After 3 rounds, Michael lost 24.3 pounds and 11 inches, and Conor lost 26.4 pounds and 10 inches! Read how their experience changed their lives.

Conor: I was in denial of how unhappy I was with my weight. One day, I saw an advertisement for INSANITY. Desperate to make a change, I bought the program, but lacked the motivation to complete it. That was when my brother decided he wanted to do it with me.
Michael: My little brother and I were both in bad shape. We were both in dark places and both of us were very unhappy with our lifestyle and body image. We knew we had to make a change.
Conor: Previously we didn't get along very well. I had attempted INSANITY several times before he decided to join me. For reasons I didn't understand at the time, he wanted to join me in spite of our previous problems. It's only now I realize how thankful I am that he did.
Michael: We decided to bring organization to our day with this program and worked out early in the morning, every morning. It was how we started our day. Not only did this give us structure, but it set us up to have a better, more productive day. We kept each other motivated through a mix of subtle competition and a lot of verbal and emotional support. During workouts, we would keep in time with one another and push each other. At first, the meal plan was fairly difficult. We were used to pigging out and eating whatever we wanted, when we wanted, and it was hard to limit our calorie intake. One big motivational aspect for us both was knowing that the other one wasn't cheating on his diet. It was a fun little competition for us both.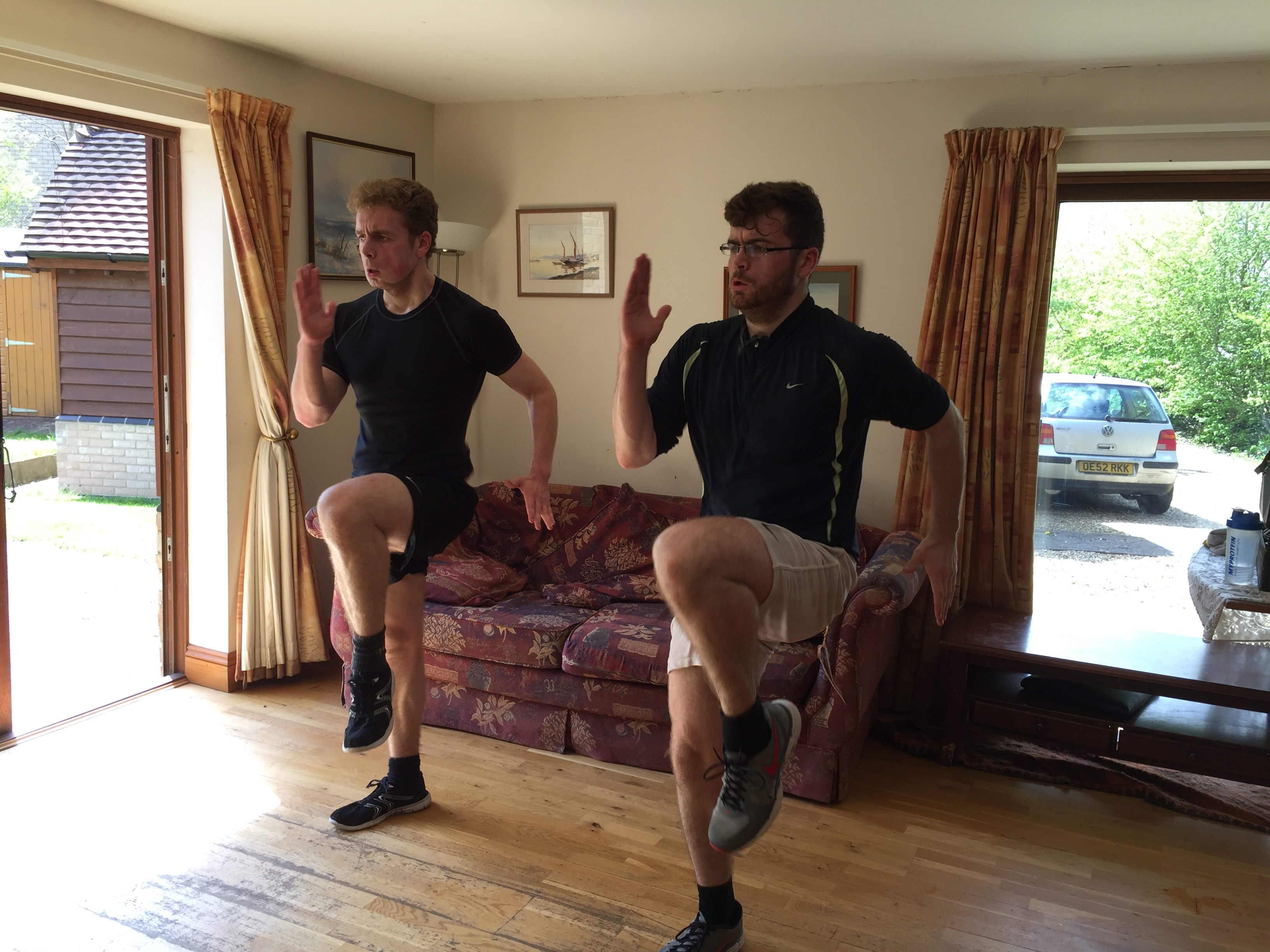 Conor: INSANITY has made us as close as we could be. We pushed each other to our limits during the workouts. I could not have hoped to finish this workout without him, let alone finish three rounds. Now I feel like I am in the best shape of my life, both physically and mentally. I can't believe the transformations we've received. Shaun T and INSANITY changed my life to one of fitness, and my brother became my best friend.
Michael: Since we started digging deeper, we have never been so positive about every single aspect in our lives. INSANITY and Shaun T's motivational principals have allowed us to progress even further in our own life goals as well as our fitness goals, and we can both honestly say that it's totally changed our lives. Before, Conor and I never really saw eye to eye. We would fight and never really talk. Since INSANITY, I've moved to University, so it's slightly harder to work out together right now. However, that has not stopped us on our journey. We speak every single day, catching up on each other's workouts and eating plans, and we never let the other fall off the wagon. I might have started INSANITY with my brother, but I finished it with my best friend.