Fitspiration Friday: 21 Day Fix Helped Me Regain My Confidence and Strength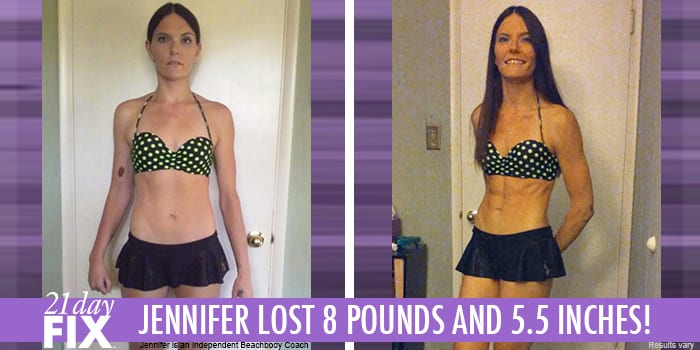 If you've tried a Beachbody program, you've probably had a goal in mind that you wanted to achieve. Maybe you wanted to lose weight. Maybe you wanted to get stronger. Maybe you wanted to improve your health. Maybe it was a mix of all three, or something else entirely. But, along the way, no matter what your goal, everyone needs a little inspiration. Every other Friday, the Beachbody Success Stories team will share inspirational fitness stories from some of the folks who have done Beachbody programs. Maybe one will inspire you!
Meet Jennifer. A few years ago, she experienced major strokes and brain aneurysms that changed her life. After an amazing recovery, the 21 Day Fix helped her regain both confidence and strength.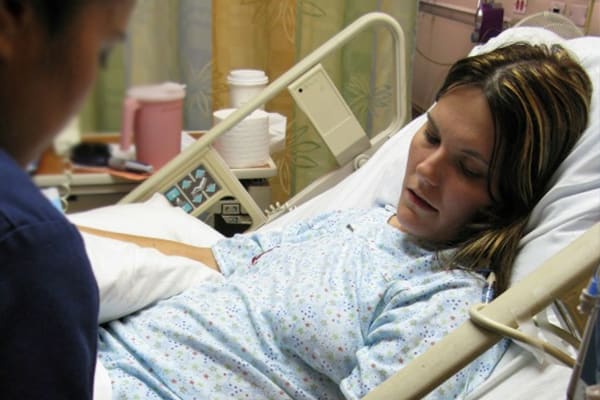 "I am recovering from two massive strokes and seven brain aneurysms that happened on June 30, 2008. My right side is still very weak from it. I was totally paralyzed on my right side. I couldn't sit up, talk, walk, eat, or do anything for myself. That July, at the age of 26, I moved into a nursing home and stayed there until I checked myself out in October. There, I relearned to talk, relearned to how to walk and went to speech, physical, and occupational therapy every day. It felt hopeless, and I feared my life as I had known it was over. I felt like a baby trapped in an adult's body. On top of this, I had a three and a five-year-old. But, the only way out of there was through intensive physical and occupational therapy and willpower. I also had to be vulnerable and give it to God and let Him take care of everything. It was the hardest, darkest time in my life.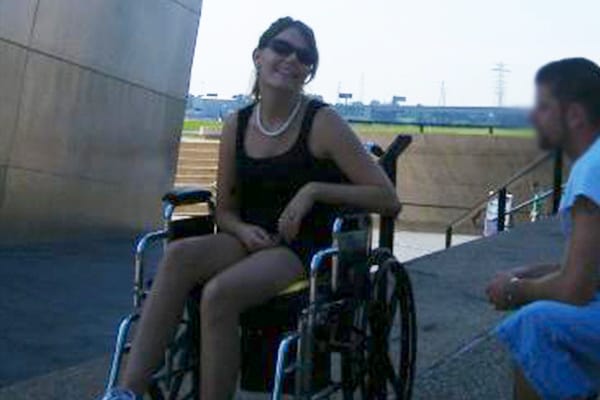 At one point, I was cleared by my doctor to work out. My physical therapist had a gym at the office, and he always encouraged me to work out.  I was scared to sit on a stationary bike because I thought I might fall. Plus, I was only able to ride it for a few minutes. I also couldn't move the first weights on the equipment. In fact, I was so weak, I could barely open the door to the gym. But I kept going back and kept working at it, getting stronger and stronger as the years passed. But, I felt 'less than' the other people I worked out around. I felt I needed a nutrition makeover. I was tired and irritable from a poor diet. I didn't know that then, but it's very apparent to me now.
I felt like 21 Day Fix would be a good change up to my regular workout routine because I had felt like I was spinning my wheels and not getting traction. I also knew I wasn't eating right for the work I was putting in and I had no idea how to change it. I would work out at the gym and then go to KFC. I knew I was sabotaging myself and that something had to give. My Beachbody coach told me how well Shakeology was working for her, and she told me about the 21 Day Fix. It took me a few months to convince myself, but I finally took the plunge.
I loved Autumn's encouraging, motivating way of training. I loved being in a group that held me accountable for my actions. My goal was to get healthier, but I got so much more. I was amazed at how much I could eat and lose weight. I was astonished that the 30-minute workouts that felt more effective than my usual two-and-a-half hours at the local gym. I loved that I quickly saw real results, and I loved how much healthier I felt all around.
The 21 Day Fix melted fat off my body that I didn't even know I had. It revealed healthy, lean muscle that I worked so hard for in the gym, but I could never fully see it. It changed my body by helping me lose that few extra pounds. I now have greater range of motion with my arm, shoulder, and leg on my weak side. I also found out I can do jumping jacks. I ran for the first time since my stroke! I am so incredibly proud of that! Running was my thing before my stroke and I did it again! I learned my weak side is much more capable than I ever thought. I feel healthier than I ever have in my entire life.
Recently, I moved to California to explore, mountain climb, snowboard, swim in the rivers and lakes, wakeboard, and to truly enjoy my life. I am going to continue to get healthier and stronger so I can do all of those things.  My kids deserve to have a capable Mommy who can keep up with all the things they love to do.  I am going to participate in my first 5K walk. My goal is to be able to run the length of the road I live on down and back, which would be about a 1/4 mile, by the end of the year.  My ultimate goal is to run marathons. Running is what makes me feel free.  Everything God gave me when he made me is still inside of me, I just have to learn how to free it all.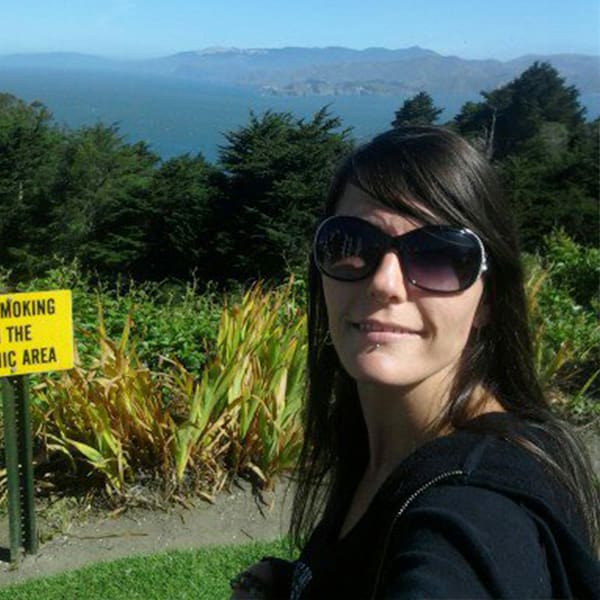 Thanks to Beachbody, I am learning to 'stand in my power,'  as Sagi Kalev always says. My doctors are amazed at how much better I keep getting but I never give up. Even if I couldn't hold a weight during Upper Fix, I never stopped moving or trying. I will master it someday. When my mind wants to quit, my heart keeps me going. I want my life back and working out is the only way to get there. I actually feel like I'm on the road to a long, happy, healthy life. I've found what I love, what I have passion for, and it has lead me to my purpose.. to help other people achieve their goals."