Female Beachbody Challenge Winners, March 2018
Ladies of all ages are transforming their bodies and their lives at home with Beachbody's system of fitness, nutrition, and support.
In the month of March 2018 alone, more than 2,000 satisfied customers submitted their inspirational transformation stories to the Beachbody Challenge, where healthy lifestyle changes are rewarded with prizes all year long.
In addition to the free gifts that all qualifying contestants receive, these four first-rate females (below) recently won $1,000 each as a reward for their hard work and their inspirational stories. Check out their mind-blowing "before" and "after" photos…
Heather Abourizk Lost 140 Pounds
Thanks to a little help from MAX:30 and Shakeology, this bride-to-be dropped 12 sizes from the day she ordered her wedding dress to the day that she picked it up!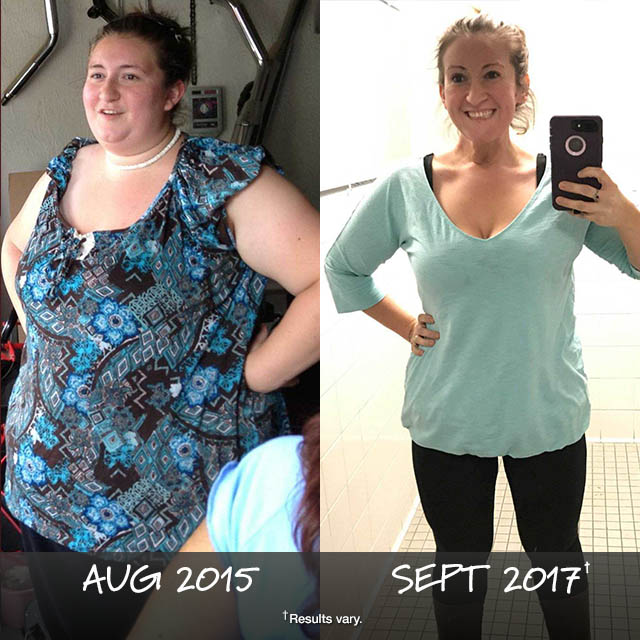 She says: "Before starting my weight-loss journey, I basically ate away my feelings due to an unhealthy marriage. I knew I needed a change, not just for me, but for my daughters as well.
After the end of that marriage, and meeting my new husband, I realized that enough was enough. That's when I found Shakeology and INSANITY MAX:30.
By following the modified steps, I slowly began to be able to follow along with Shaun T and the pounds began dropping off. I have lost 140 lbs altogether since starting this life-changing journey! I went from a size 24 wedding dress to a size 12 the day I picked it up! I feel and look so much healthier.
MAX:30 may only be a 30-minute workout, but still the most intense workout I have ever tried! I now have so much motivation to do things and barely feel fatigued. My daughters are proud of my achievements and definitely benefit from me having more energy. They also see that once you put your mind and time to something, you can accomplish anything! I am proud of finally sticking to it and not using any excuse to stop me from my goals!"
---
LaNisha Stokes Lost 117 Pounds
LaNisha Stokes sweated off 117 pounds in less than two years while dancing and having fun with CIZE and other fitness programs on Beachbody On Demand.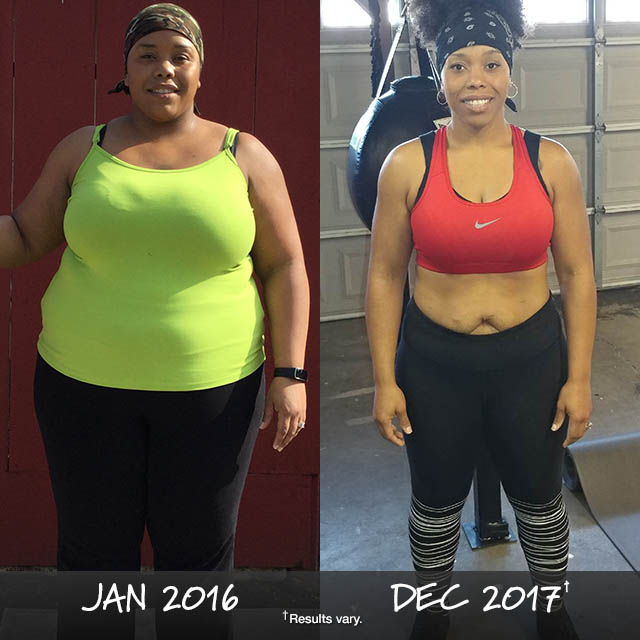 She says: "When I bought CIZE, it was to lose 100+ pounds — I didn't know all that I would gain from taking the first step and just starting. My whole life has changed in an incredible way!
Besides the weight loss, and feeling better in my clothes and shoes, my journey encouraged my husband, and he lost 60 pounds too. I have more energy, I feel better balanced, and I love me! All the success I've achieved with Beachbody has encouraged me and helped me realize that I can do anything I set my mind to."
---
Rosemary Silva Lost 64 Pounds
This mother of five took back her body and lost 64 pounds with Beachbody home fitness programs and Shakeology.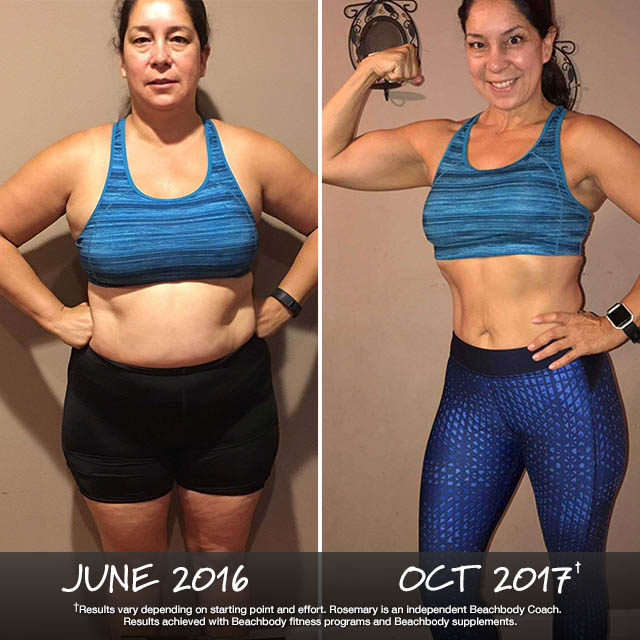 She says: "After having five kids, my body had taken a huge toll. I was no longer active, always tired, and my confidence was so low. I used to love shopping for clothes but had grown to hate it because nothing I tried on would fit anymore. I was inspired to get my body back after seeing my sisters success with 21 Day Fix and Shakeology.
In only two weeks I saw the difference in her and saw her body begin to change. My results after 15 months with Beachbody have been amazing! I have lost over 60 pounds and can feel myself getting stronger every day.
My favorite part of BOD is that I get to stay home! I do not have to go out anymore and fight for a machine at the gym, or feel embarrassed because I didn't know how to use the machines. I also love that I get a personal trainer every day showing me what to do and how to do my workouts."
---
Elizabeth Langevin Lost 49 Pounds
Beth was tired of being a Nana who hung out on the sidelines. In six short months of utilizing the workouts and nutrition guides on Beachbody On Demand, she has lost 49 pounds and is happy to be back to an active lifestyle with her grandkids.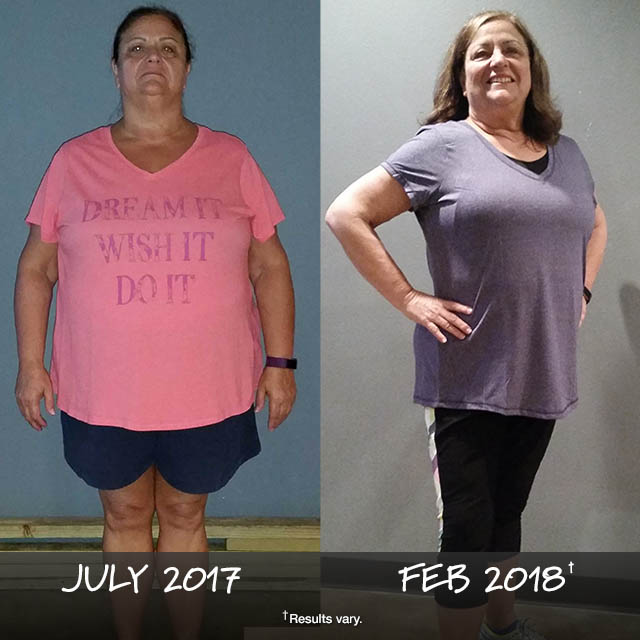 She says: "Beachbody On Demand has definitely changed the way I work out – mostly because I never used to work out. Before beginning Beachbody on Demand, I had very little energy, trouble sleeping, foggy mind, and forgetfulness. As I watched my grandchildren play, I could not keep up with them.
Instead of being able to play at the park, I watched from a bench. It was clear that I needed a change. My Coach, Kyle Hamsher, inspired me to get started with 21 Day Fix. I have now lost 49 pounds and am getting closer to my goal weight every day.
I use BOD several times a week and can always feel the difference it makes in my energy level and frame of mind. At 60 years old, I can promise others that there is hope in the path to weight loss, more energy, and increased stamina. BOD is a wonderful source for more information on the nutrition, various fitness programs, stretching, and comments from others. It is there whenever I want it. Regardless of the day of the week, hour of day, or weather outside, the programs are all available in one place."
You can change your life, too. Get started here for the tools you need to Decide, Commit, and Succeed! Complete any Beachbody program, and enter your results for a free gift and a chance to win cash and prizes. Ready to pick a program and get started?

Results vary based on starting point and effort.
The Beachbody Challenge contest is currently open only to legal residents of the 50 United States (incl. DC), Puerto Rico, Canada, and the UK who are at least 18 or the age of majority at time of entry.