FAQ de The 4 Week Gut Protocol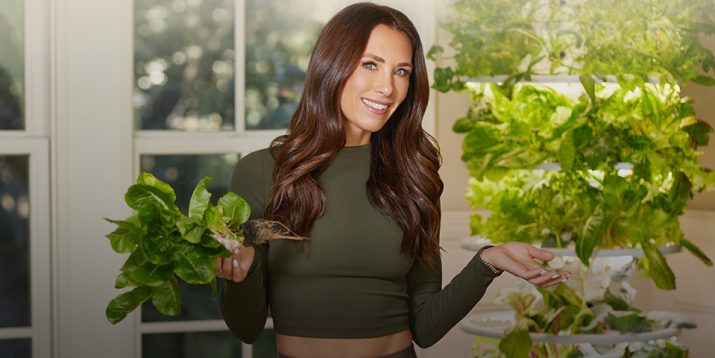 Que vous veniez de commencer The 4 Week Gut Protocol ou que vous l'envisagiez seulement, il est important de vous assurer d'avoir toutes les informations dont vous aurez besoin pour réussir votre parcours.
La Super Trainer BODi et experte en nutrition Autumn Calabrese a fait face à des problèmes de ventre pendant des années.
Après de nombreux essais et erreurs, et en travaillant en étroite collaboration avec son médecin, elle a trouvé un moyen d'en finir avec ses problèmes gastro-intestinaux éprouvants tant physiquement que psychologiquement.
Pour vous assurer d'obtenir les résultats que vous voulez, Autumn et son équipe ont élaboré la FAQ de The 4 Week Gut Protocol.
Vous trouverez ici quelques-unes des questions qu'elle contient et, ci-dessous, le lien vers la FAQ complète!
1. Comment suis-je censé me sentir en suivant The 4 Week Gut Protocol?
Autumn explique qu'en fonction de votre alimentation antérieure (plus ou moins saine), vous pourriez avoir quelques symptômes désagréables, tels que des maux de tête mineurs et de la fatigue.
Ces symptômes devraient disparaître au bout d'une semaine environ.
2. Puis-je boire du café pendant le programme?
Vous pouvez boire du café, mais pas plus de trois tasses de 240 ml / 8 oz par semaine.
Pour obtenir plus d'informations sur les restrictions en caféine, rendez-vous sur la page du programme The 4 Week Gut Protocol sur BODi et cliquez sur l'onglet "Ressources."
De là, ouvrez le PDF Listes d'aliments et consultez la page "Café et thé."
3. Où trouver des informations sur les compléments alimentaires BODi que je peux prendre pendant le programme?
Veuillez consulter la FAQ 5173 dans la section "Compléments alimentaires recommandés."
4. Faut-il mesurer les aliments dans les récipients avant ou après la cuisson?
Cela dépend du type d'aliment que vous mesurez. Veuillez consulter les "Listes d'aliments" sous l'onglet Ressources.
Cette liste fournit des mesures pour les aliments qui ne rentrent pas facilement dans un récipient et précise également quels sont les aliments mesurés après la cuisson.
Pour voir la liste entière des questions auxquelles a répondu notre équipe, veuillez consulter la FAQ complète.