6 Easy, Minimally Processed Snack Ideas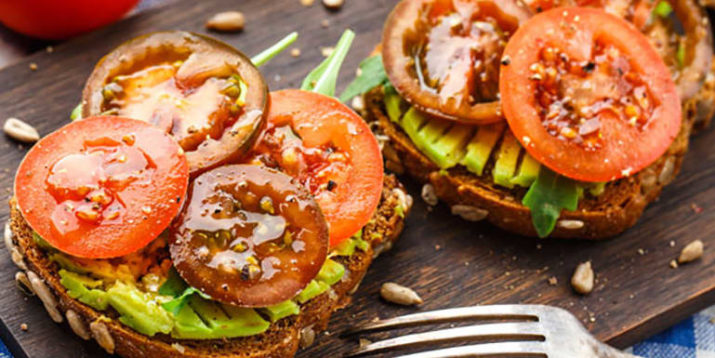 Sometimes, you can hear those potato chips from inside the pantry calling your name. During a midday break in the midst of long office hours, sometimes it seems as though the only thoughts you're able to process involve some sort of sugary treat… or maybe a New York-sized slice of pizza.
But are those "snacks" even worth it? A study from the U.S. National Library of Medicine believes snacks can, and should: "provide energy in the middle of the day or when you exercise," and can also "decrease your hunger and keep you from overeating at meal time." And potato chips don't cut it.
Too bad eating healthy is no easy feat. There's ample opportunity for even the healthiest person to slip up during a boredom-induced trip to the kitchen and end up polishing off a tub of Ben & Jerry's instead of reaching for a banana. And while it's completely acceptable to satisfy cravings once in a while, it's important to start building healthy snacks into your routine.
You're probably wondering: How am I supposed to find a snack that's healthy, minimally processed, balanced, and actually enjoyable to eat? A CDC report states that in order to feel good and truly satisfied, you need to focus on foods that are not only lower in calories, but also do the deed of filling you up. Lucky for you, we have the solutions to help you do this.
Below, are six easy, creative, and minimally-processed snack ideas that'll give you the boost you need to carry on throughout the day without that growl in your stomach, all with a focus on helping you reach (or maintain) your ideal weight.
What are you waiting for… dig in!
1. Carrots and Avocado Dip: Spice up your typical dip with some nutritious avocado dip packed with vitamins from folate to potassium. Instead of your traditional dressing, mash up the green fruit with a little garlic, lime juice, and hot sauce for an extra kick. Pair it with a crunchy veggie of your choice, but if you're stumped, carrots are always an easy and refreshing go-to.
2. Dates and Nut Butter: When you're tempted to gorge on a box of chocolates or a whole sleeve of cookies, dates are a quick and simple alternative. Take a handful of dates, remove pits, and fill the sticky fruits with a teaspoon of something to counterbalance the sweetness, like almond or natural peanut butter.
3. Roasted Chickpeas: Expand your crunchy horizons beyond nuts. Make the most of chickpeas' cute and compact package of protein, fiber, and carbs by baking them until they're deliciously crisp. Add a little sea salt, chili powder, and a touch of real maple syrup to taste, and your run-of-the-mill can o' chickpeas will evolve into your favorite snack food yet.
4. Chicken and Vegetable Lettuce Wrap: Back from the gym and have a little extra time to make a protein-packed snack? This low-carb, high-protein wrap combines bundles chicken strips with carrots, red pepper, and ginger and a simple dressing of sesame oil, rice wine vinegar, and light soy sauce. Spoon a couple of spoonfuls in a lettuce cup, and eat up.
5. Sliced Apples and Tahini: Made from sesame seeds, tahini is a flavorful, healthy, nut-free option. While you may not think of it as your first dip of choice, it's is a great substitute for peanut butter. Use it as a sauce or drizzle it onto apple slices.
6. Avocado Toast: Last but not least, this snack is one that you've probably inhaled during a weekend brunch (boozy or otherwise, no judgment here). Avocado toast is a perfect and popular option, courtesy of its filling, nutritious nature. Take a whole-grain bread option, combine with mashed avocado and some sea salt for this easy-to-make meal. If you want to get real crazy, spice it up with an additional vegetable medley for crunch, a poached egg, or hummus and cucumber to give it a little extra oomph.