What Is the 9 Week Control Freak Control Track?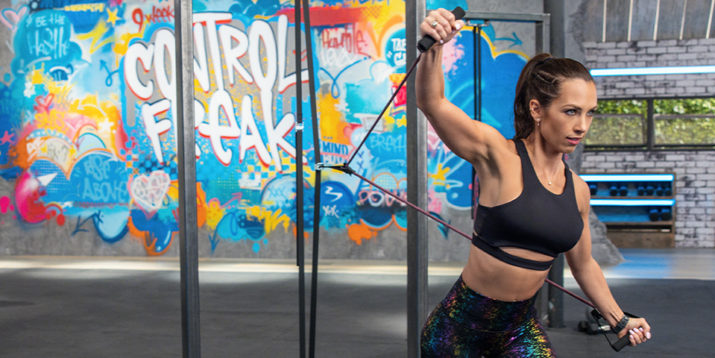 Ready to take back control of this year? It's possible with 9 Week Control Freak, the latest fitness program from Super Trainer Autumn Calabrese.
But to get the most out of it and its strength-based complexes, you need one unique piece of equipment: the Control Track.
What Is the Control Track?
"The Control Track is a portable piece of equipment that gives you the ability to push and pull at various heights using resistance bands," explains Cody Braun, CPT, assistant manager of fitness at Beachbody.
The key words here are "various heights."
After all, when working out with resistance bands, sometimes the most significant challenge can be finding at-home friendly attachment points.
Sure, maybe you loop a band around a leg of the couch for low-to-high exercises like biceps curls.
But when it comes to downward pulling exercises like lat pulldowns or even mid-level pulling exercises such as chest flyes, sturdy anchor points are in short supply.
And rotating through multiple anchor points in a single workout can be a major time suck and source of frustration.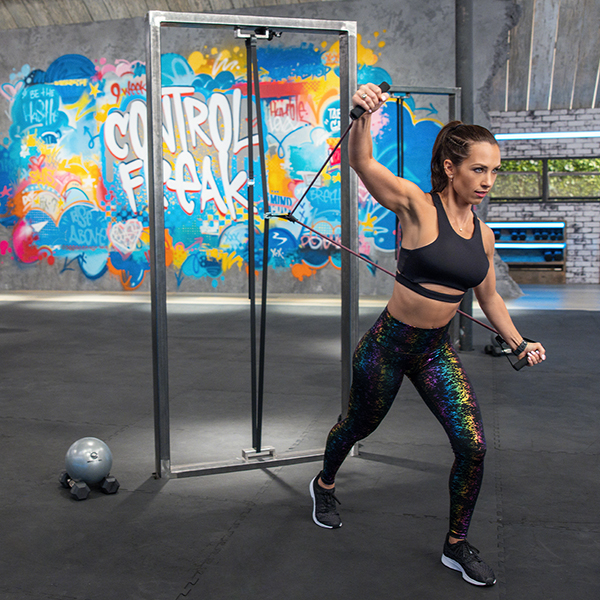 One Track for All Resistance Band Exercises
The key benefit of the Control Track is that it functions as an any-height resistance band attachment point.
A sturdy looped strap that you can slip over doors or anchor to the wall, it comes with a slide-able cam buckle that you can position at any height from floor to ceiling.
Clip in a B-LINES Resistance Band, and you're good to go with any resistance-band exercise.
To switch between various exercises and anchor heights, all you have to do is slide the Control Track's cam buckle.
"In 9 Week Control Freak, Autumn uses the Control Track to perform upper-body, lower-body, core, and cardio-based exercises in every workout," says Braun, noting that the track's versatility allows exercisers to perform full-body workouts in 30 minutes or less.
How to Install the Control Track
The Control Track easily attaches to doors or walls.
1. Door-Attachment Method
This is the simplest Control Track installation method and, as a temporary option, allows you to use the fitness device in multiple rooms of your house or even on the go.
"Wrap it around a solid door in your designated workout space, tighten the strap, slide a resistance band into the cradle, and you are ready to work out," Braun says.
Watch Autumn demonstrate step-by-step how to attach the Control Track to a door:
View this post on Instagram

Related: Resistance Band Door Anchors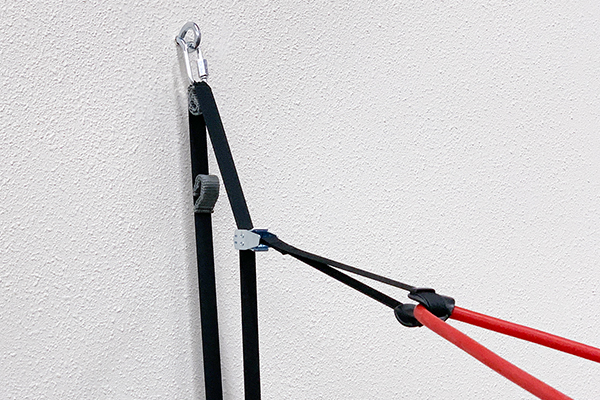 2. Wall-Attachment Method
To make the 9WCF a more permanent installation within your home, attach the Control Track to a wall.
With this method, you will drill two holes into a single vertical wall stud and need some necessary tools, as well as a stud finder.
You can find detailed instructions in the Wall Installation video available on the 9 Week Control Freak page on Beachbody On Demand.
If you're unfamiliar with using a stud finder or screwing directly into your studs, reach out to a professional for installation.
View this post on Instagram