9 Best Dutch Ovens of 2024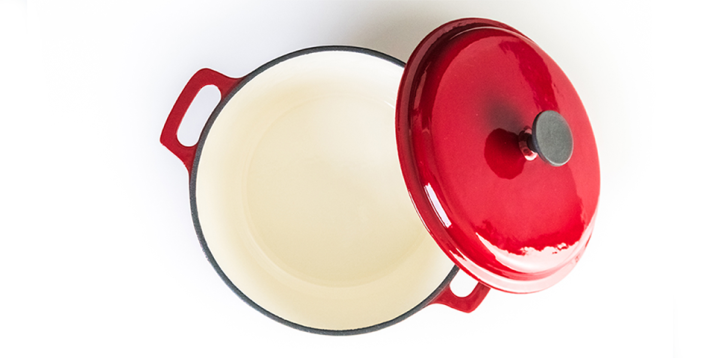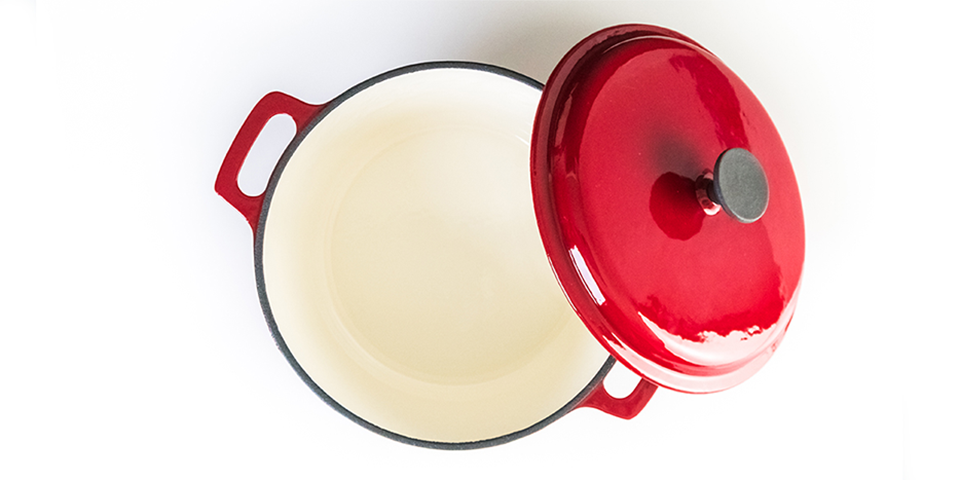 Dutch ovens have been around for centuries. The best Dutch ovens are typically made from enameled cast iron and feature thick walls.
They should also have a tight-fitting lid to ensure even heat distribution and to lock in moisture for meats, stews, soups, sourdough bread, and more.
If you're thinking of purchasing this essential kitchen tool, you're in for a treat! They're totally worth the investment.
Dutch ovens can make browning, baking, and braising easier, ensuring your food is as delicious as possible.
But you're also in for a tough decision, because you'll find a ton of options on the market at all different price points, from under $100 to over $500!
So how can you find the best Dutch ovens?
What to Look for When Buying a Dutch Oven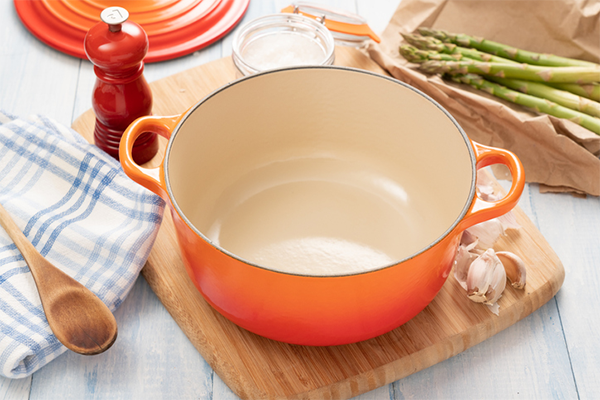 When you're shopping for a Dutch oven, there are a few important factors to take into consideration.
Size
The average Dutch ovens hold around five to seven quarts, but you'll find sizes all the way up to 13 quarts. So what size do you need?
A good rule of thumb is at least one quart per family member.
If you're cooking for one, you can probably get away with a mini Dutch oven.
If you have a family to feed, you'll probably need a four-quart oven or larger.
And if you're planning on baking bread, keep in mind you'll need space for a rise.
Shape
You'll find round and oval Dutch ovens.
For mostly stovetop cooking, go with a round Dutch oven — it'll fit on the stove better and make sautéing easier.
Round ovens are also said to give more even heating.
For baking inside the oven, both shapes work well, but oval Dutch ovens can accommodate longer cuts of meat that might fit awkwardly in a round oven.
Think about how you'll use your Dutch oven most often and go from there.
Price
You can find Dutch ovens at several price points, from cast iron models under $50 to high-end Dutch ovens in the several-hundred-dollar range.
Some of the price difference is due to brand names, but more expensive models may also have better lid fit and higher-quality materials.
A heavy duty, enameled cast iron Dutch oven is going to cost you a lot more than cast aluminum.
Which Dutch Oven Is the Best?
If you're overwhelmed by options, start here — it's hard to go wrong with these Dutch ovens.
1. Le Creuset Cast-Iron Signature Round Dutch Oven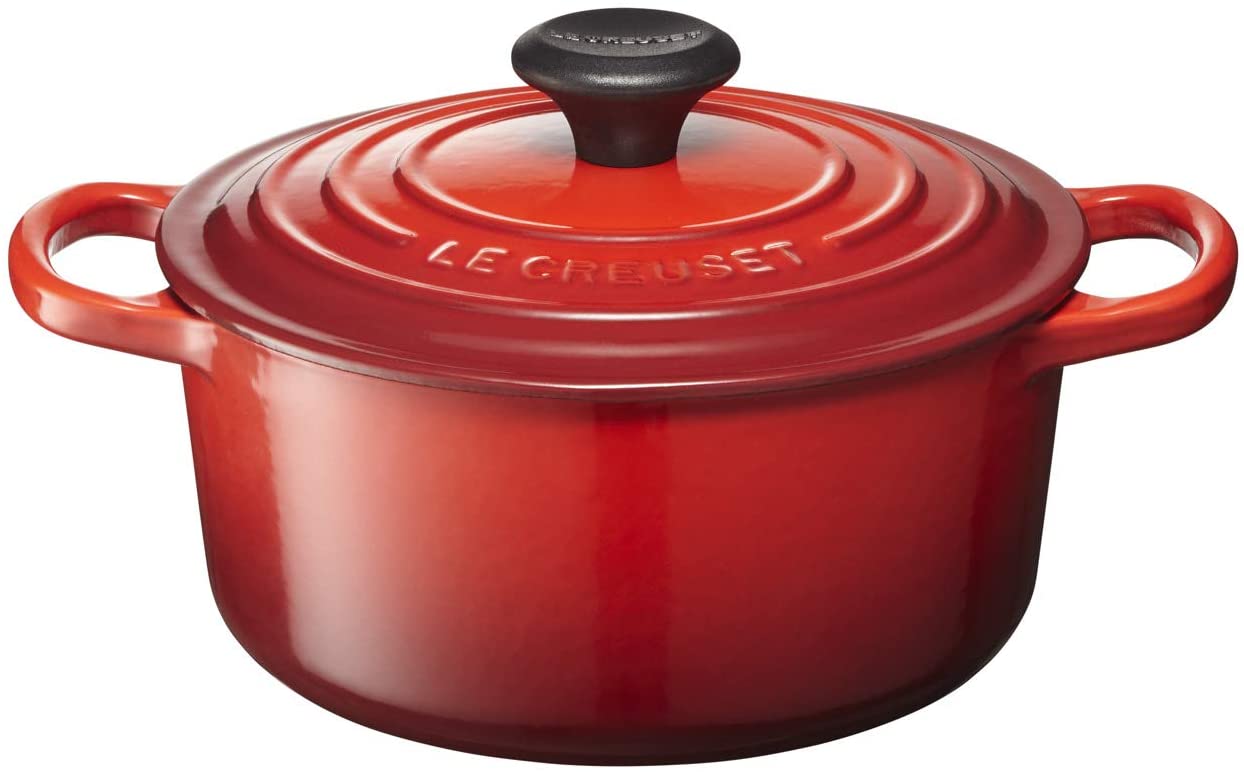 This cult classic is one of the best Dutch ovens on the market.
Though it's definitely a splurge (the bigger sizes can cost over $500!), there's a reason Le Creuset is so coveted — it's sand-cast, polished, and finished by hand using the same technique as their lineage of French artisans.
The enamel is easy to clean, requires no seasoning, doesn't stick, and is dishwasher-safe.
Get it at Amazon.
2. Staub Cast-Iron 6-Quart Wide Cocotte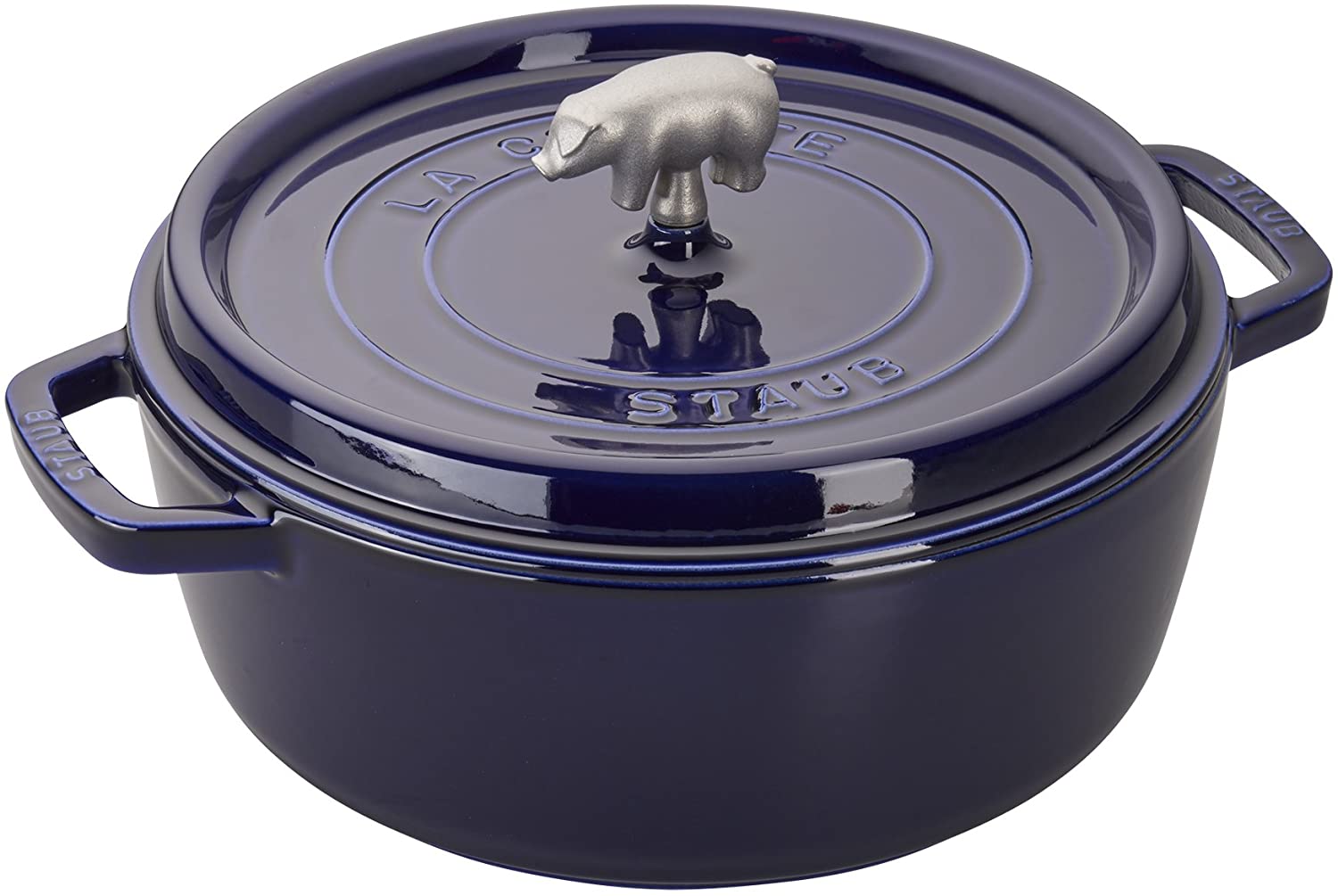 This Dutch oven is on the higher end of the price range, but it's worth every penny if you're looking to invest in cookware that'll last for generations.
Made in France, this heavyweight enameled cast iron's coating requires no additional seasoning.
The black matte interior enamel contains traces of quartz, making it especially heat resistant with a rougher surface for better browning.
Get it at Amazon.
3. Tramontina Gourmet 6.5-Quart Enameled Cast Iron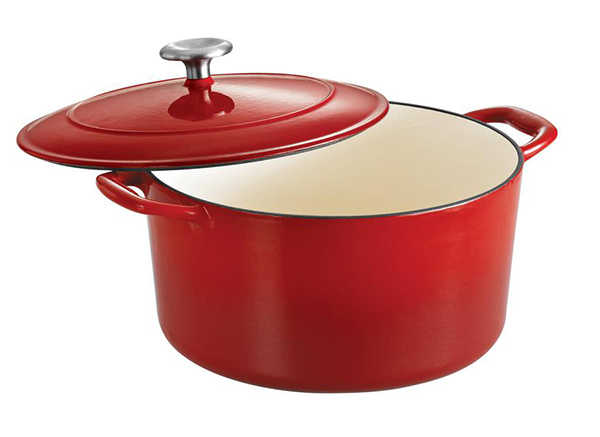 This is one of the best Dutch ovens on a budget, and it works great for making sourdough bread with an even crust.
Made with heavy-gauge cast iron and easy-to-clean porcelain enamel, it's oven-safe up to 450 degrees and comes with a lifetime warranty — all in a double-digit price range.
Get it at Amazon.
4. Cooks Standard Classic Stainless Steel Round Dutch Oven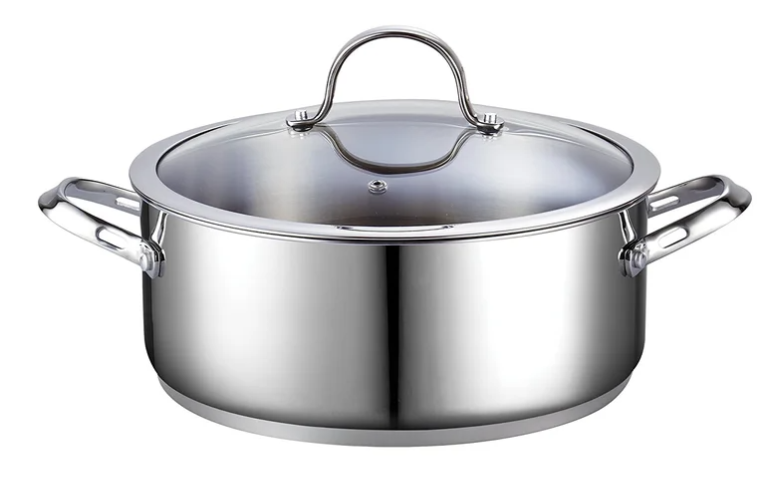 If you're a fan of the stainless steel varieties, look no further than this budget, space-saving Dutch oven.
The Cooks Standard is stainless steel with an aluminum disc on the bottom, providing even heat distribution.
This Dutch oven comes with a tempered glass lid, and is oven safe to 500 degrees Fahrenheit.
Get it at Wayfair.
5. Milo Classic Dutch Oven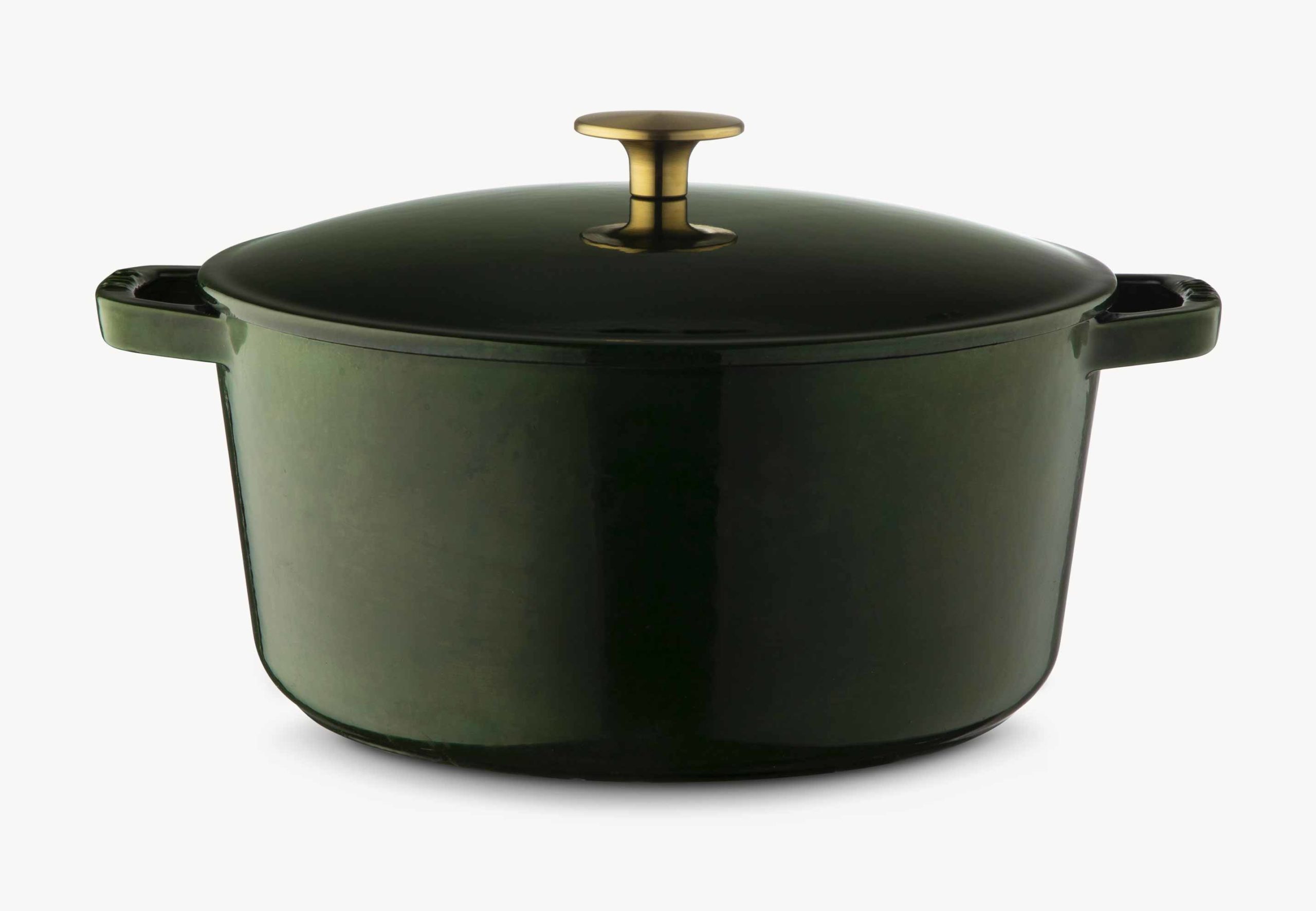 Milo is a newer brand with many of the trappings of more expensive Dutch ovens, but at an affordable price point.
This 5.5-quart Dutch oven is made from enameled cast iron that holds in heat well and is oven-safe up to 500 degrees.
Plus, its stylish design is practically begging to be Instagrammed.
Get it at Cook with Milo.
6. GSI Outdoors Hard Anodized Dutch Oven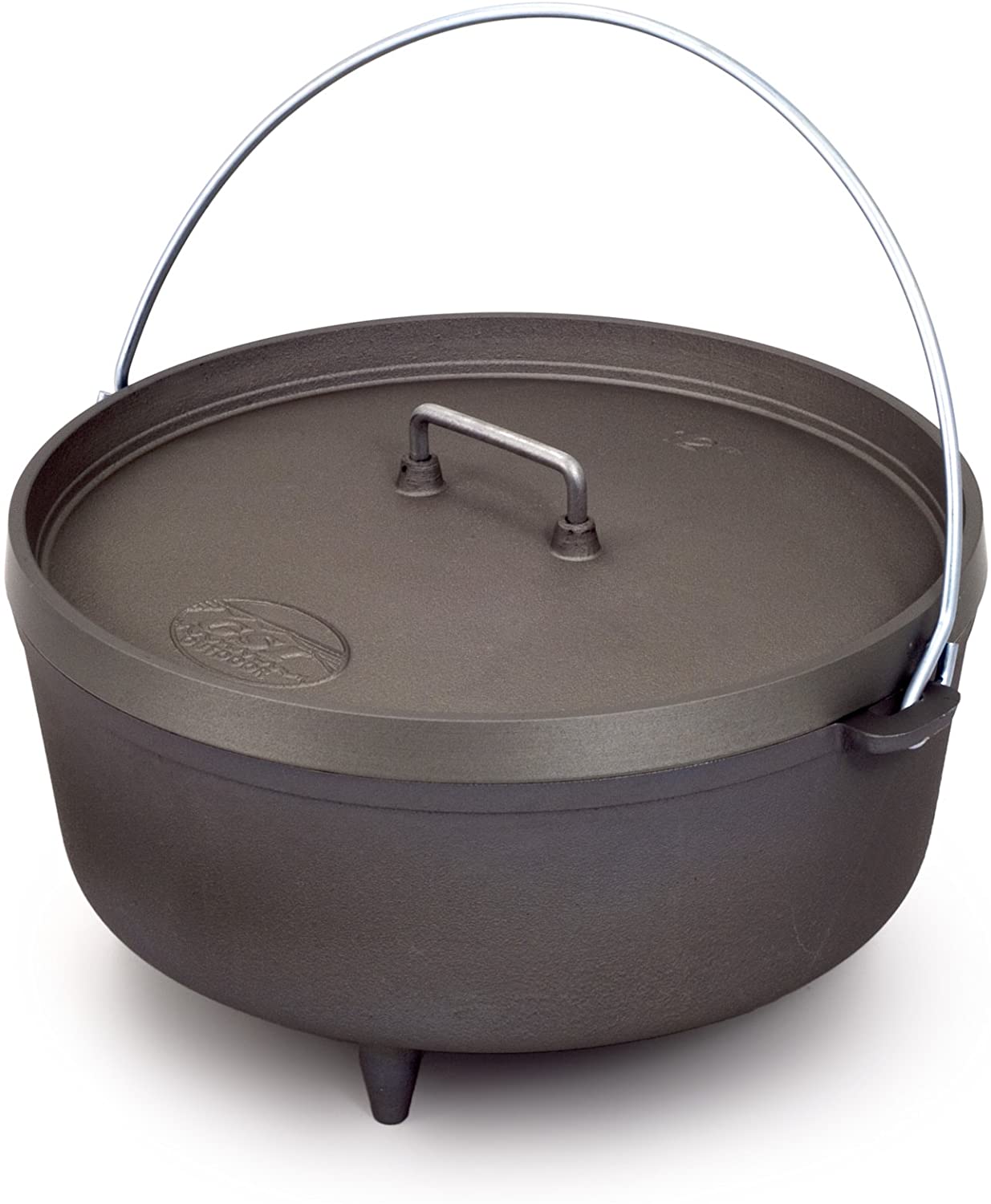 Going camping but don't want to leave your Dutch oven recipes behind?
This highly conductive, reasonably priced cast aluminum Dutch oven comes in 10-inch, 12-inch, and 14-inch sizes — perfect for cooking stews, soups, and even eggs or biscuits over the campfire.
Get it at Amazon.
7. The Dutchess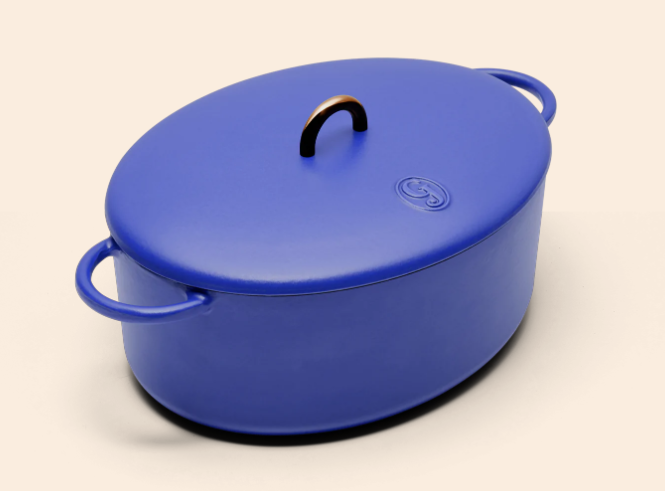 We love her curves!
This enameled cast-iron Dutch oven from Great Jones Goods is oval shaped for ample space and will beautifully retain heat for all your favorite recipes.
The Dutchess is sand-cast with German machinery, then painted and fired three times.
It's a super affordable option for the quality you'll get.
Get it at Great Jones.
8. Lodge Enameled Dutch Oven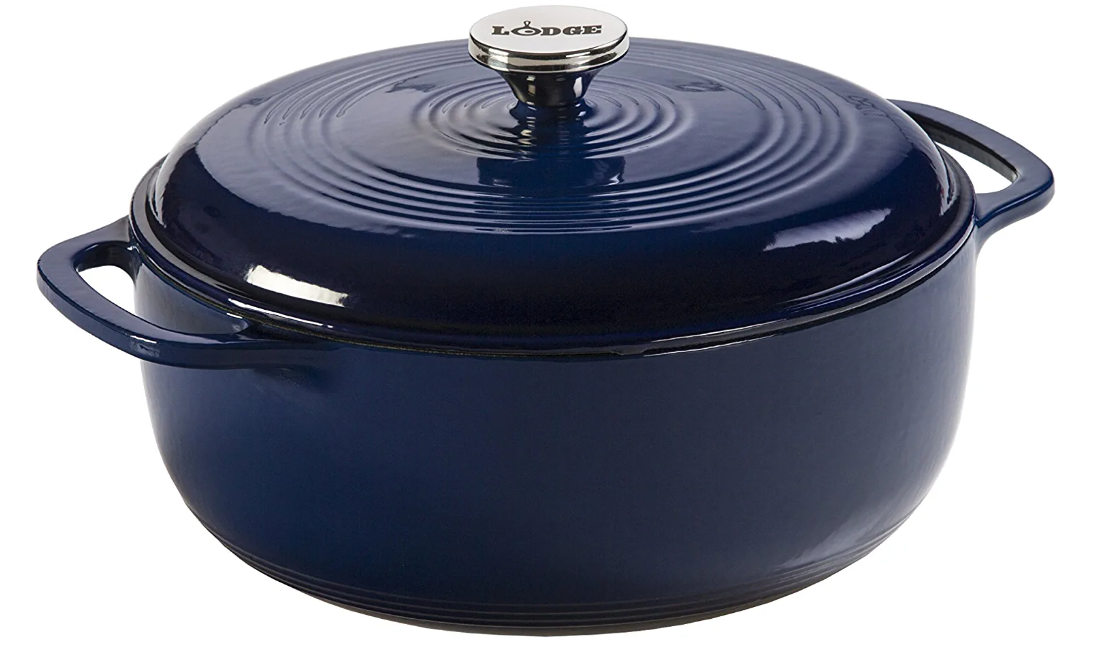 This enameled Dutch oven from budget-friendly brand Lodge comes in a wide variety of colors!
The six-quart oven comes with a chip-resistant porcelain-enamel finish, handling heat up to 500 degrees Fahrenheit.
Use it for cooking, marinating, refrigeration, and freezing and on gas, electric, ceramic, and induction cooktops — and, of course, in the oven.
Get it at Amazon.
9. Martha Stewart Enameled Cast Iron Round Dutch Oven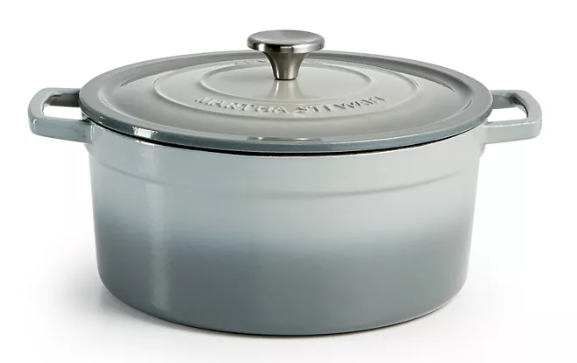 Martha Stewart keeps it classic.
This modern design with a classic straight-side shape has a non-reactive enamel interior and condensation rings to properly circulate moisture.
It comes in nine different colors, so you can brighten up your kitchen while creating juicy, succulent meats!
Get it at Amazon.