The Best Baby Carriers and Strollers for Parents Walking for Fitness
Walking is one of the best exercises for new moms — it's a gentle exercise you can do at your own pace. But actually finding the time to take a walk can be tough.
Sure, you have a few strategies for working out with kids at home, like crushing an express class while your little one is napping.
But actually getting out of the house is a bigger challenge.
If you're dealing with a fussy little one who needs 24/7 snuggles, a baby carrier can make it easier to squeeze in a walking workout.
You'll get fresh air and exercise, and you can worry less knowing your little one is along for the ride.
So what's the best baby carrier for walking? Here are our top picks.
1. Ergobaby Omni 360 Baby Carrier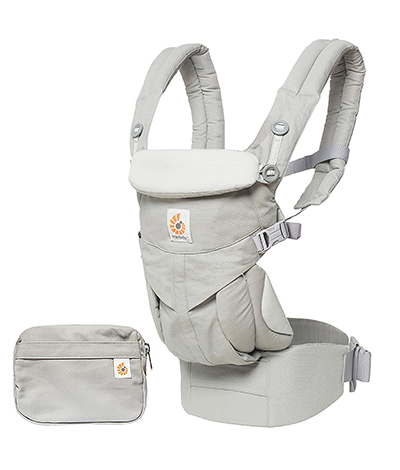 As you probably guessed by the company name, this baby carrier provides lumbar support for you and a comfy, natural position for your little one.
As your baby grows, it can be adjusted to multiple carrying positions — from an inward-facing position for newborns to a backpack-style carry for toddlers.
2. Thule Sapling Elite Child Carrier Backpack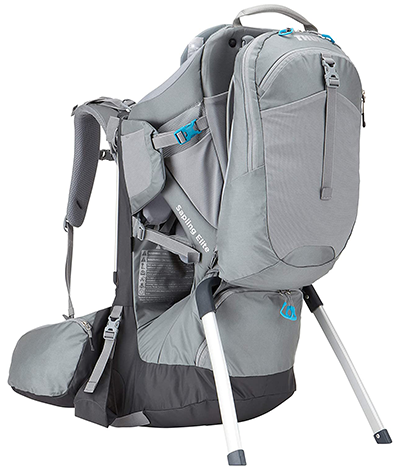 This baby carrier means business. It's built for hikers, so you know it's durable and has plenty of space for any snacks and gear you might need.
Designed for kids who can sit up on their own, it distributes the weight in a way that doesn't strain your back but keeps your precious one safe and secure.
If you like to leave the beaten path during your walking workouts, this is one of the best baby carriers for walking the trails.
3. LÍLLÉbaby Complete Airflow Six-Position Baby Carrier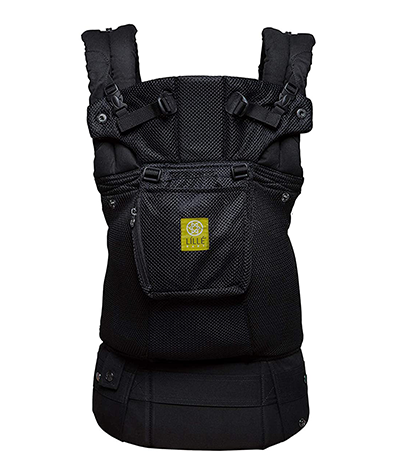 Walking can be a gentle, restorative activity — but if you get a brisk pace going, it can also be a heart-pumping aerobic exercise.
If you're working up a sweat while walking, this baby carrier can keep your little one cool with a zip-down front that reveals breathable mesh.
It supports newborns through toddlers with six different carrying positions — just be sure to choose a carrying position that distributes weight evenly, instead of putting it on one hip.
4. Baby Tula Coast Explore Mesh Baby Carrier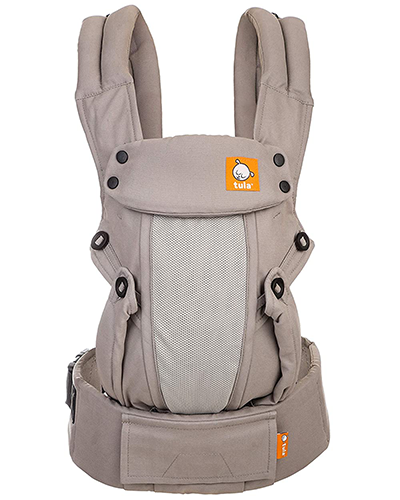 If you plan on going the distance, this baby harness distributes your baby's weight evenly to help prevent back strain on long walks.
Reviewers love that this carrier keeps your precious cargo nestled close against your body, similar to a baby wrap.
Bonus: It's available in a variety of colors and patterns to fit your style.
5. ClevrPlus Cross Country Child Carrier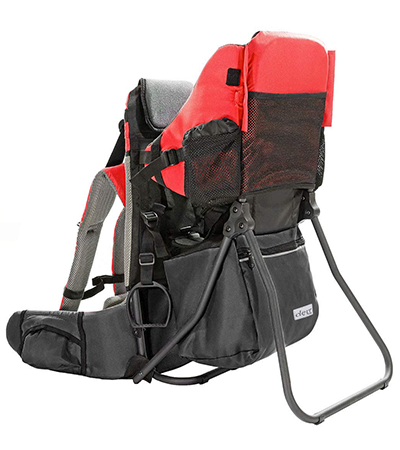 Ready to get back on the hiking trails? This baby backpack is good to go with you.
Designed for kids between 9 and 48 months old, this carrier not only distributes the weight well to keep you comfortable on long routes but also comes with a sun canopy and rain cover to keep baby happy, no matter the weather.
6. Boppy ComfyChic Hybrid Baby Carrier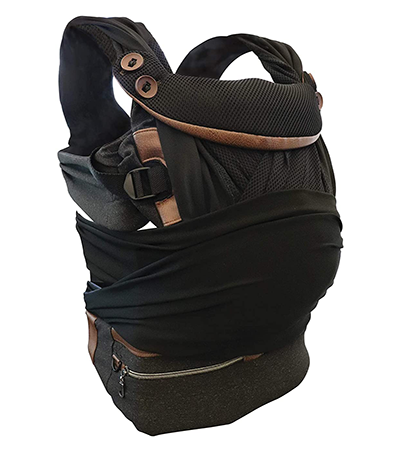 This stylish baby harness combines elements of exercise-friendly structured carriers with the comfort of baby wraps.
It supports ergonomic carrying positions (your back will thank you!) and comes with adjustable shoulder straps so you can find the just-right fit.
It even comes with a breathable neck support for your little one to provide comfortable structure.
7. BABYBJORN Baby Carrier Free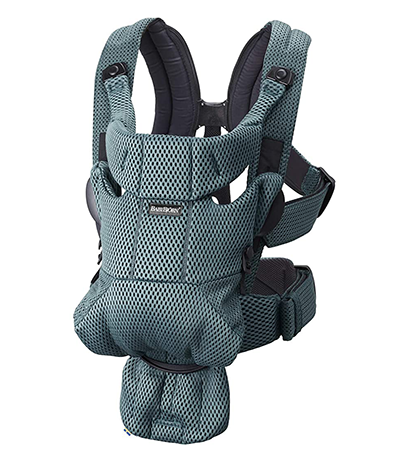 BabyBjörn is a well-known name in the baby space — for good reason.
The seriously secure and supportive structure keeps you and your baby comfy on long walks, and high-tech mesh fabric provides the perfect balance of padding and airflow.
Reviewers say it can be a bit tricky to unclip and take off, but it's worth it for the extra security.
The Best Strollers for Walking
Baby carriers aren't the right choice for everyone — but that doesn't mean your exercise options are limited!
Take your little one along on your walk or jog (without carrying them the whole way) with the help of these strollers.