Learn Pilates in 3 Short Weeks With Lisa Hubbard
If you've always wanted to try Pilates but didn't know where to start, you're in luck.
You don't need to find a local studio or buy any expensive equipment — you'll find a simple solution on Beachbody On Demand, now BODi.
Beginner Pilates with Lisa Hubbard is a three-week mat Pilates program specially designed for Pilates newbies.
Lisa is an internationally recognized Pilates instructor and has a large and devoted following on Instagram, Facebook, and YouTube accounts, which showcase her style of graceful, flexibility-focused movements.
Now, she's bringing her beginner-focused introduction to Pilates right to your living room.
Anyone with a BODi membership is welcome to join Lisa's classes!
Who Is Lisa Hubbard?
Lisa has dedicated more than 20 years to training in and teaching Pilates. As an internationally-recognized authority in the industry, she has appeared in Pilates DVDs, textbooks, and even on the cover of Pilates Style magazine (twice!).
Lisa discovered Pilates through her dance background, and fell in love with it immediately, finding connection with its grace and beautiful movement.
Recently named a Top Motivational and Pilates Influencer in 2020, Lisa brings her passion, creativity, and limitless energy to every Pilates class she leads.
That's made her a fan favorite on Instagram, particularly with those who are new to this type of exercise.
Her goal is to help beginners experience the body-toning benefits of Pilates as quickly as possible, guiding them through the fundamentals so they can experience the pleasure of simple movement right away.
"Pilates is my passion," says Lisa. "It's my life. I was never a gym person. I'm someone who needs more of a body-mind connection, and Pilates gave me everything I dreamed of — movements that look beautiful and make your body feel fantastic. It's really one of the greatest gifts you can give yourself!"
What Can I Expect From Beginner Pilates With Lisa Hubbard?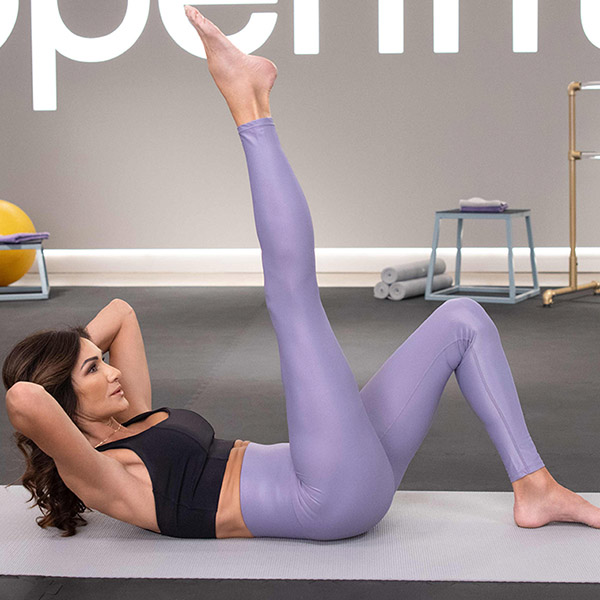 You won't need any special equipment to get started with Lisa's three-week Beginner Pilates program — all you need is a mat.
You'll start with simple movements, mastering Lisa's signature floor moves, and then progressing week by week as you increase strength, flexibility, and mobility while lifting and toning your body in all the right places.
Her routines are about 30 minutes and fuse Pilates, yoga, and dance to engage muscles throughout your body.
Lisa's clear and simple instructions ensure proper form and alignment for each exercise and help you flow mindfully through the routines.
At the end of three weeks, you'll be tighter, leaner, and more toned.
We hope you also discover how fulfilling Pilates can be and use BODi as your source for Pilates and all your other fitness needs!
If you want to track your workouts and stay on top of the program, download the calendar here.