Jefferson Lost 170 Pounds in 3.25 Years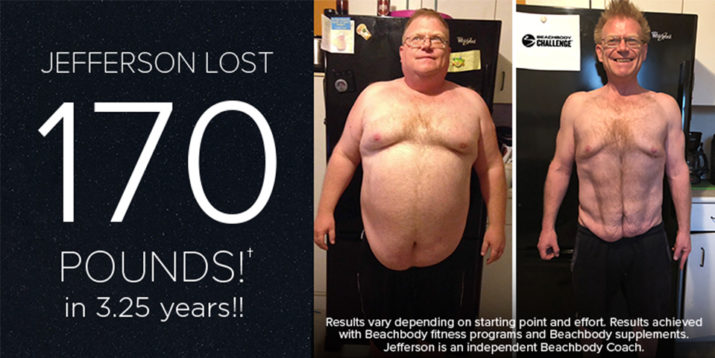 People choose to get fit and healthy for a variety of reasons: They want to feel better and stronger, to be able to keep up with their kids, or to gain self-confidence.
But Jefferson Gottfried felt like had had no choice but to start eating well and get fit since his health was at an "all-time low."
With a lot of hard work and Beachbody programs like CIZE, 21 Day Fix, PiYo, CORE DE FORCE, and INSANITY MAX :30 (among many others!), Jefferson did what some people might consider impossible:
He lost 170 pounds in just over three years and got his life back on track!
Read more about his incredible journey:
Jefferson's Life, Before
"It was January 2015. I weighed 350 pounds. My health was at an all-time low. I had to change or die.
I really had no other option but to survive and get serious about lifestyle change. I have people who depend on me, and I had to make a drastic change and that's when I decided to take or start this journey."
Jefferson's Transformation
"I had no idea just how big nutrition was in the big picture of things.  I had no idea what portions were, let alone what healthy food was. I had never done workouts before.
The portion-control containers were huge for me — I saw just how out of whack my portions were.
I started with CIZE and then did 22 Minute Hard Corps, Core De Force, PiYo, Insanity Max:30, Clean Week, Shift Shop, and 80 Day Obsession.
If I had to pick a favorite, it would be CIZE.
CIZE is a dance workout that didn't feel like a workout, and the different movements really helped increase my range of motion.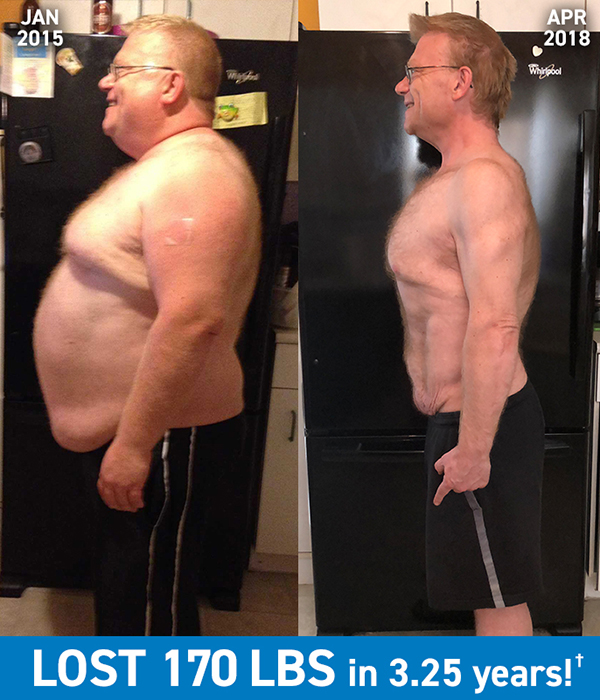 I have shed fat, put on muscle, and radically transformed myself. I can walk, run, swim, and spend time with my family now. I don't get tired playing with my daughter, and I can actually run and play sports. I have my life back!"
Jefferson's Life, After
"I am 42 and I am in the best shape of my life. Every day, I get better and better. Beachbody has helped me get my life back.
Words can't explain how grateful I am! When you work out and do your best, the results will come."
Learn about healthy recipes, clean eating, and more on the Beachbody Blog.