Southern Spiced French Toast With Bananas and Pecans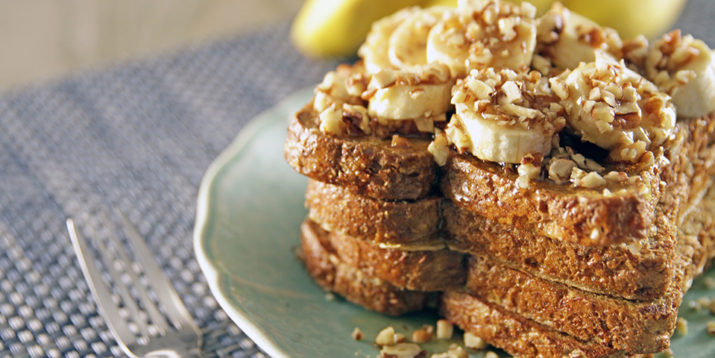 How could a recipe as decadent as French toast topped with bananas, pecans and pure maple syrup be classified as a healthy breakfast?
Well, it all comes down to ingredient choice and Portion-Control Containers.
For people following the 21 Day Fix eating plan, you can partake in breakfasts as delicious as this Southern Spiced French Toast with Bananas and Pecans now and then.
For their healthy cooking show FIXATE, Autumn Calabrese and her brother Bobby whipped up a healthy French toast recipe featuring whole-grain toast, almond milk, pure maple syrup, and for a little Southern flavor pumpkin pie spice.
Admittedly, French toast can be an indulgent breakfast. But as usual, we're taking what was a not-so-good-for-you meal, and making it much healthier.
(Sorry, sweet tooths — no pooling maple syrup on your French toast until it overflows!)
To keep this recipe healthy, Autumn incorporates one tablespoon of pure maple syrup right in with the eggs and spices. That way, each slice of your French toast is sweet and perfectly seasoned.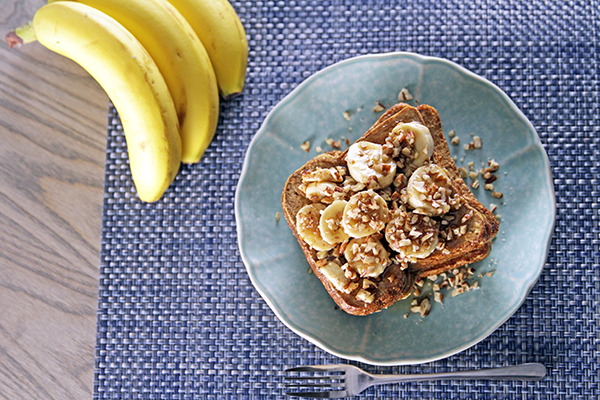 To top your desserty breakfast, you can arrange sliced banana and raw (or toasted) pecans and finish with a drizzle of maple syrup over the entire lot.
This episode of FIXATE covers it all: As usual, Chef Bobby has a host of helpful tips to help you perfect your cooking techniques and master your French toast skills.
To get the recipe and find out the Container Equivalents and nutritional information, watch the FIXATE episode on BODi!