How to Use Avocado Oil for Healthier Hair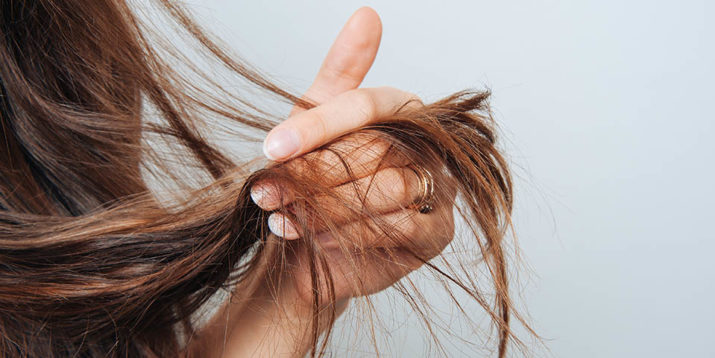 With the dry winter months upon us, you may be looking for hair products that can help you lock in moisture and maintain healthy, shiny locks all season long.
But the key to stepping up your hair hydration game may already be in your kitchen.
Not only are avocados are full of nutrients — and delicious on toast! — but the natural, edible oil that comes from the pulp of an avocado may also benefit your hair health.
Here's why you may want to consider using avocado oil for hair.
The Benefits of Avocado Oil for Hair
"Avocado oil is best suited for dry, frizzy, and dehydrated hair in need of moisturizing," says Anna H. Chacon, M.D., a board-certified dermatologist who serves on the advisory board for Smart Style Today. "It can also add shine to its overall appearance, making it look healthier."
Avocado oil contains fatty acids and antioxidants that "will help moisturize, repair, and strengthen your hair," says Giuseppe Aragona, M.D., general practitioner and medical advisor at Prescription Doctor.
And when used in a hair mask, the vitamins and minerals in avocados can also help to nourish your hair and scalp.
While there's not much research to back up the benefits of avocado oil for hair, it's a low-risk beauty treatment to try (as long as you're not allergic to avocados, of course).
"The only downside is that it can be quite expensive if you choose to use it regularly," Aragona says.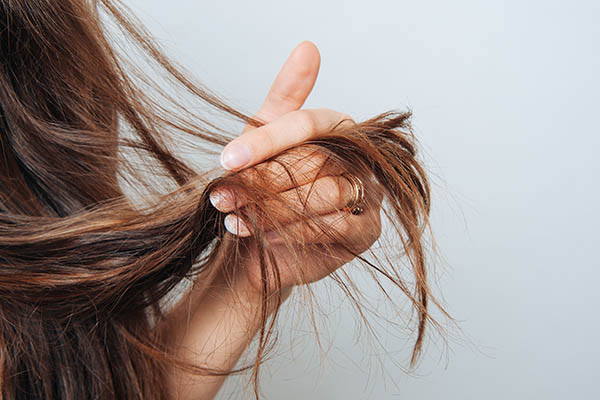 How to Use Avocado Oil for Healthier-Looking Hair
There are a few ways to get the benefits of avocado oil for hair:
Use a store-bought or homemade hair mask that contains avocado.
Use hair products that contain avocado oil.
Use pure avocado oil, which can typically be found in the same supermarket aisle as other plant oils.
If you're looking to hydrate your hair, Chacon recommends applying avocado oil to damp, towel-dried hair. "This is typically an ideal time for the hair to absorb moisture," she says.
You can also use a dab of avocado oil on dry hair to smooth out frizzies, or to protect the ends from breakage.
If you use an avocado-based hair mask, Aragona suggests applying it to dry hair and leaving it on for 15 to 30 minutes before washing it off with a chemical-free shampoo.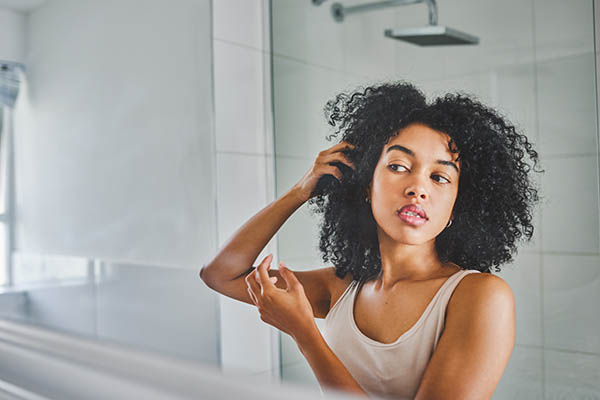 4 Avocado Oil Products to Try
If your locks could use a little extra nourishment, here are a few products to add to your haircare arsenal.
1. Maple Holistics 100% Pure Avocado Oil
This cold-pressed avocado oil can help add moisture to your hair, scalp, or anywhere you have dry skin.
Get it on Amazon.
2. Sauce Beauty Guacamole Whip Deep Moisture Mask
This deep-conditioning hair mask restores hair with avocado, honey, argan oil, and monoi oil.
Get it on Amazon.
3. GIOVANNI 2Chic Ultra Moist Dual Action Protective Leave-In Spray
Made with avocado oil and olive oil, this paraben-free formula adds shine and helps to protect hair from heat styling and breakage.
Get it on Amazon.
4. CurlMix Pure Avocado Moisturizer
Perfect for creating soft, bouncy curls, this all-natural hair moisturizer is made with argan oil and avocado oil and free from harsh chemicals.
Get it on Amazon.