9 Reasons Fixate Will Help You Cook Like a Pro
Most of us can't imagine competing on Master Chef. But, that doesn't mean your meals can't look and taste amazing when you're eating clean. With that in mind, Autumn Calabrese created FIXATE, a cookbook filled with 101 easy, healthy recipes designed to help you reach your fitness goals.
These Fixate fans shared their food photos with Beachbody on Instagram. Keep cooking, and share your photo with the hashtag #FoodieFix. You too could be featured in a future post on the Beachbody Blog!
9 reasons Fixate is going to make you love cooking and eating healthy!
1. You'll never have to think twice about what's for breakfast
From pancakes to French toast to cheesy omelettes, there is something for every breakfast lover. Autumn thought of everything… there is even a healthy version of chicken and waffles!

2. Making epic salads is a walk in the park
Who doesn't love a big, colorful salad? Fixate's salad recipes taste gourmet without the hidden calories.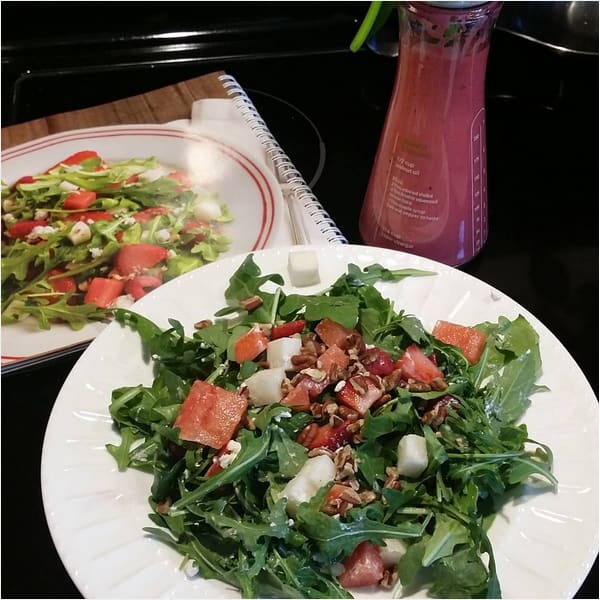 3. Happy hour just got happier
If you want a cocktail, but want to avoid added sugar, try Autumn's. Each is made with fresh ingredients. Margaritas anyone? As @jessica_danae09 said,
"I found the fun section of the new Fixate cookbook!"

4. Finding meal prep ideas is a breeze
Not sure what to cook for the week? Fixate has every meal covered — including snacks and dessert!

5. FIXATE recipes use only the most wholesome ingredients
With wholesome ingredients, calorie and nutrition information, and 21 Day Fix container counts for every recipe, Fixate will help you stay on track.

6. There are plenty of gluten-free desserts to choose from
Autumn-approved cookies? You bet! Fixate features 10 scrumptious, gluten-free desserts. You'll want to try each one.

7. Enjoy your veggies in new, fun ways
Zoodles (zucchini noodles) are all the rage these days. Autumn shares some of her favorite zoodles dishes and other pastas, including an incredible mac and cheese.

8. Your homemade soups will make everything better
Chicken noodle soup is good for the soul… and the tummy. Just looking at @jamielee0209's picture of the tortilla soup recipe makes us happier. It also makes us wish we had smell-o-vision.

9. Even kids will want to join the fun in the kitchen
With 101 options, there are definitely recipes that will make your family cheer. Looks like @mom2pjer's kiddo approves of this recipe!