The 4 Week Gut Protocol FAQ: Get Your Answers Here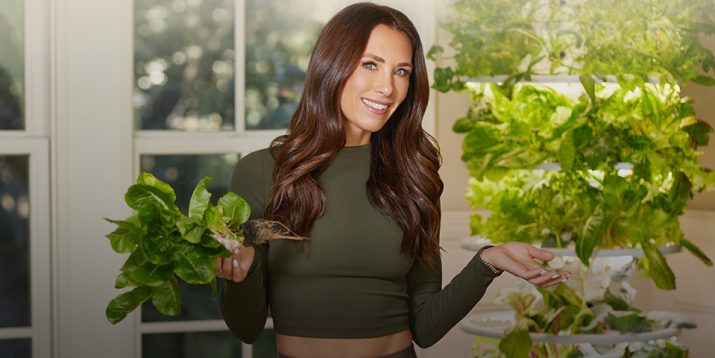 Whether you've just started The 4 Week Gut Protocol or just thinking about it, it's important to make sure you've got all the information you need for a successful journey.
BODi Super Trainer and nutrition expert Autumn Calabrese has struggled with tummy issues over the years.
After much trial and error and working closely with her doctor, she's found a way to tackle her physically and emotionally challenging gastrointestinal issues.
To make sure you get the results you want, Autumn and her team put together The 4 Week Gut Protocol FAQ.
Here are some sample questions; the link to the full FAQ is below!
1. How should I expect to feel while doing The 4 Week Gut Protocol?
Autumn says that depending on how you were eating before (pretty clean or not so great), you may experience some negative symptoms, like minor headaches and tiredness.
These should pass after the first week or so.
2. Can I drink coffee during the program?
You are allowed coffee, but no more than three 8-ounce cups per week.
For more information on caffeine limits, go to the 4 Week Gut Protocol program page on BODi, and click on the "Resources" tab.
From there, open the Food Lists PDF and refer to the "Coffee & Tea" page.
3. Where can I find information about which Beachbody supplements I can take while doing the program?
Please reference FAQ 5197 under the "Recommended Supplements" section.
4. How do I know if a FIXATE recipe meets the requirements of the program?
You can reference The 4 Week Gut Protocol-approved FIXATE Recipes PDF that lives under the "Meal Plans and Recipes" tab in The 4 Week Gut Protocol tile on BODi.
The approved recipes have no gluten, no dairy, no corn, no alcohol, no artificial sweeteners, and no highly processed soy.
Autumn never uses artificial sweeteners or highly processed soy in any of her recipes, however, if you find a FIXATE recipe you like that's not on the approved list, look to make sure it says "NO GLUTEN, NO DAIRY, NO CORN, NO ALCOHOL."
5. Do I measure the food in containers before or after cooking?
This depends on the type of food you're measuring. Please refer to the "Food Lists" under the Resources tab.
This list provides measurements for foods that don't easily fit into a container, as well as specifying foods that are measured after cooking.
For the complete list of questions that have been answered by our team, please visit the full FAQ.