21 Day Fix Snack Hack: Cinnamon Spiced Popcorn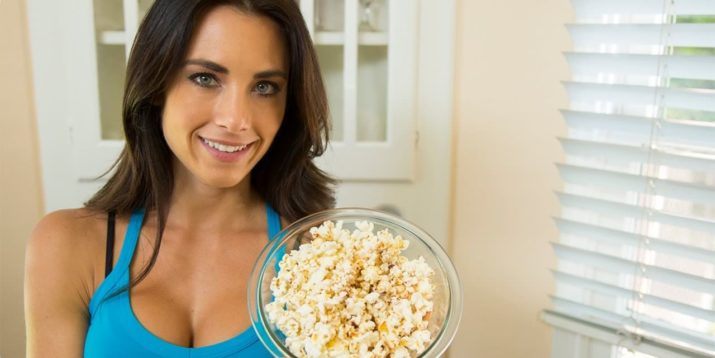 Popcorn is a healthy snack, as long as it's not coated in oil or butter.
Read on to get Autumn Calabrese's 21 Day Fix-approved popcorn recipe and how she elevates the flavor with herbs and spices.
Cinnamon Spiced Popcorn
Total Time: 10 min.
Prep Time: 10 min.
Cooking Time: None
Yield: 1 serving
Ingredients:
3 cups air-popped popcorn
1 tsp. extra-virgin organic coconut oil, melted
½ tsp. ground cinnamon
¼ tsp. ground nutmeg
Preparation:
1. Place popcorn in a large bowl.
2. Drizzle with oil; mix well.
3. Sprinkle with cinnamon and nutmeg; mix well.
Tips:
• Substitute your favorite spices (like pumpkin pie spice, chile powder, cayenne pepper, or paprika) for cinnamon and nutmeg.
• Substitute extra-virgin olive oil for coconut oil if desired.
Nutritional Information (per serving):
Calories: 139
Total Fat: 6 g
Saturated Fat: 4 g
Cholesterol: 0 mg
Sodium: 2 mg
Carbohydrates: 20 g
Fiber: 4 g
Sugars: 0 g
Protein: 3 g
Portion Fix Containers
1 Yellow
1 tsp.
If you have questions about the portions, please click here to post a question in our forums so our experts can help. Please include a link to the recipe you're asking about.
Save