11 Water Bottles We're Lusting After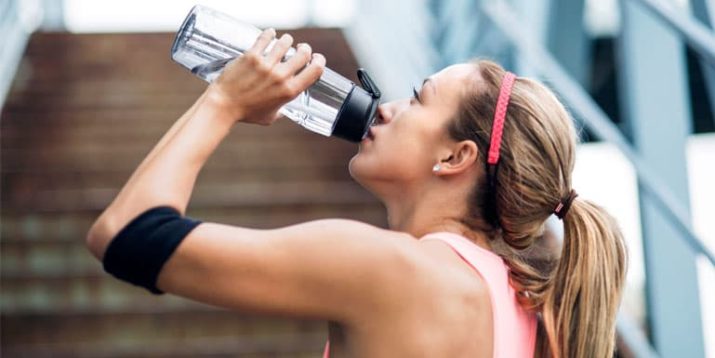 You just finished a killer workout, and you are drenched. You reach over to your water bottle for sweet, cool relief and… your water is warm? Somehow, between the time you pressed play and your cool down, your water went from ice cold to less-than-satisfying lukewarm. Not exactly the best reward for finishing your workout!
Whether you're still paying way too much for environmentally unfriendly plastic bottles, or you just want to upgrade your existing reusable water bottle, here are 11 bottles that will solve all your hydration problems. (Well, technically, they can't make you drink more water, but having a water bottle you want to show off might encourage you to stay hydrated! Trying to increase your H20 intake? Here for 25 ways to drink more water.) Don't settle when you can have one of these water bottles that combine fashion and function.
S'well, $25–$45
Our Social Media mavens adore S'well bottles. Their clean silhouette and no-fuss, twist-on cap make these beauties are a design lover's dream. They come in playful patterns and bold shimming colors as well as chic metallic and sophisticated marble, but each is sure to keep cold drinks cold and hot drink hot.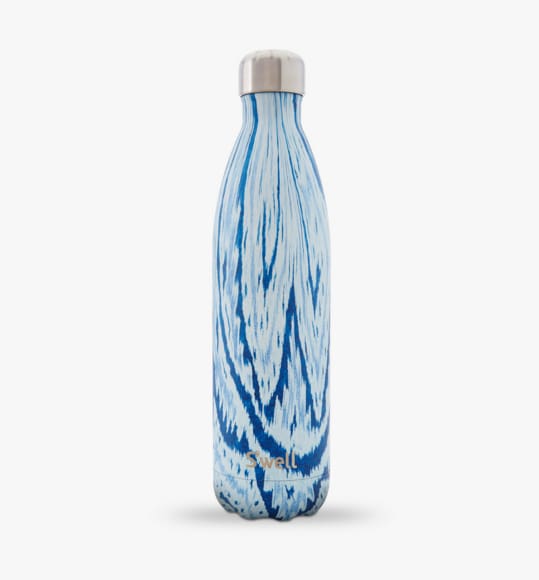 bkr, $28–$45
Not a fan of plastic? These glass bottles are BPA-free and wrapped in a soft silicon cover. Their line also includes glamorous, limited-edition collections inspired by runway trends, so you can feel like your water bottle is a true fashion accessory. Choose between three sizes: 250ml, 500ml, or one liter. Whether you're looking for a tiny gulp, enough liquid to get you through a full workout, or a water source for your desk, there's a bkr size for everything.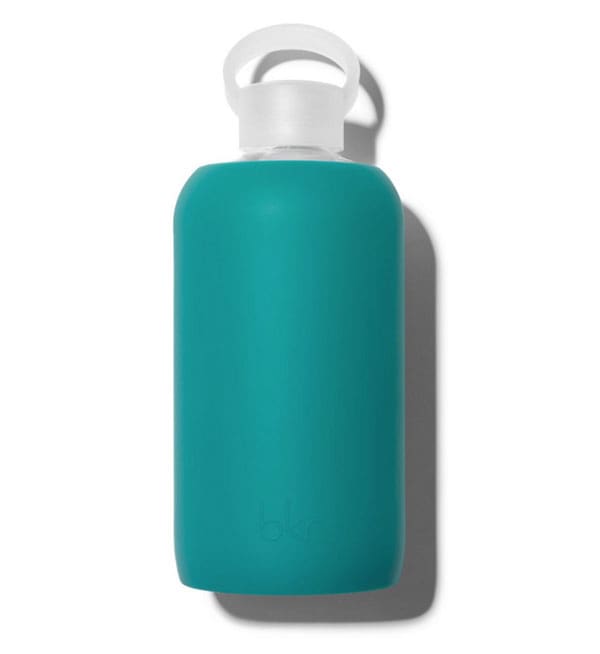 Hydro Flask, $21.95–$54.95
If you like cold water — and we're talking really cold water — then Hydro Flask's vacuum-insulated stainless steel water bottles are what you need. They'll keep your H2O ice cold for up to 24 hours or steaming hot for six. Hydro Flask comes in eight different sizes, from 12 ounces to a 64-ounce growler and while the standard top is a twist off, you can customize it with an assortment of accessories, including a straw lid or an insulated sport cap.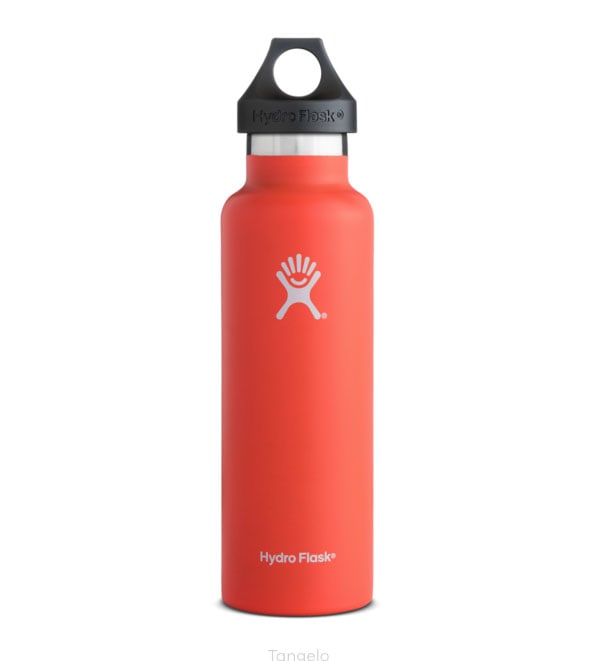 Kor One, $12–$25
Pick up one of these and you'll be one step closer to living like Tony Stark. In the opening scene of the first Iron Man, he's drinking out of the Kor One. The 750ml bottle comes in multiple color options and comes with the "perfect spout," or a smooth, rounded lip that's large enough to let ice cubes pass through, but small enough to minimize splashing and Kor Stones — motivational phrases on the cap to keep you inspired as you rehydrate. We assume Stark chose "Never Settle."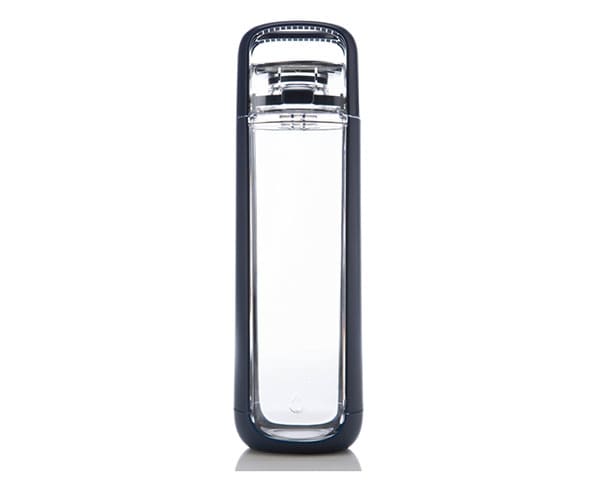 CamelBak Groove, $20–$30
There's a good chance you're familiar with CamelBak water packs, with their handy, bite-down mouthpiece that makes it almost too easy to drink water. But unless you want to walk around the office with a water pack strapped to your back, their CamelBak Groove is a better choice. Its built-in filter gives you access to filtered water when you're away from home. Each lasts up to about three months and is easy to replace.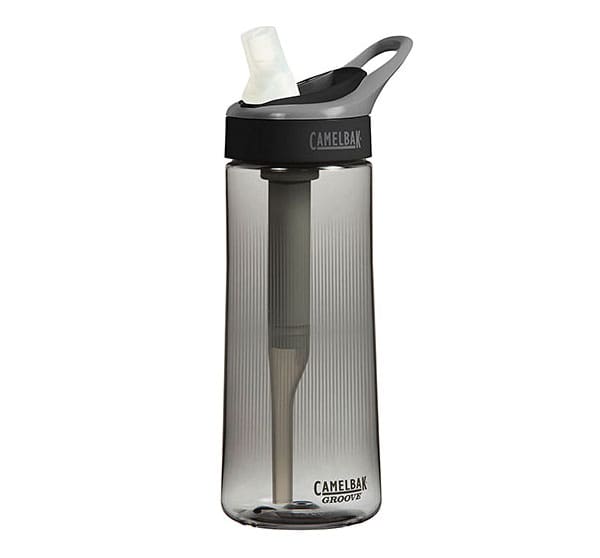 Bobble Sport, $11.99
If you're the type that gets super sweaty, check out the Bobble Sport. Like the CamelBak Groove, it comes with a carbon filter, but the Sport version features a molded grip that makes it easy to hold and an attached cap that won't get lost no matter how fast you're moving.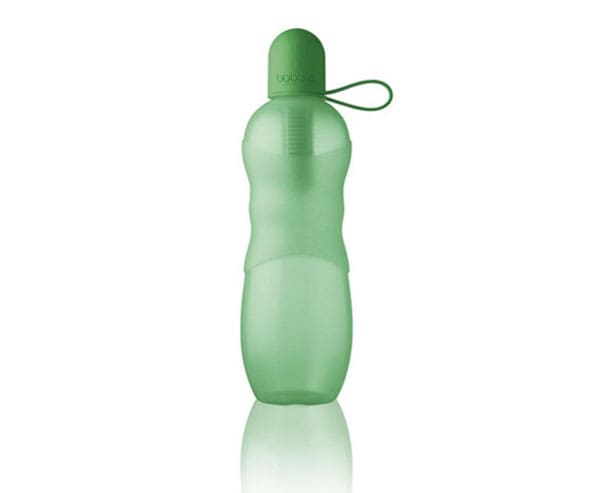 Contigo AUTOSEAL Kangaroo, $13.99
Carrying your cash, ID card, keys, and a water bottle when you're exercising outdoors is a pain. That's why we love the Autoseal Kangroo's built-in storage pocket. It's like a marsupial! You know, with the pouch? OK. We'll stop. Anyway, it's also equipped with a convenient handle and a spill and leak-proof cap.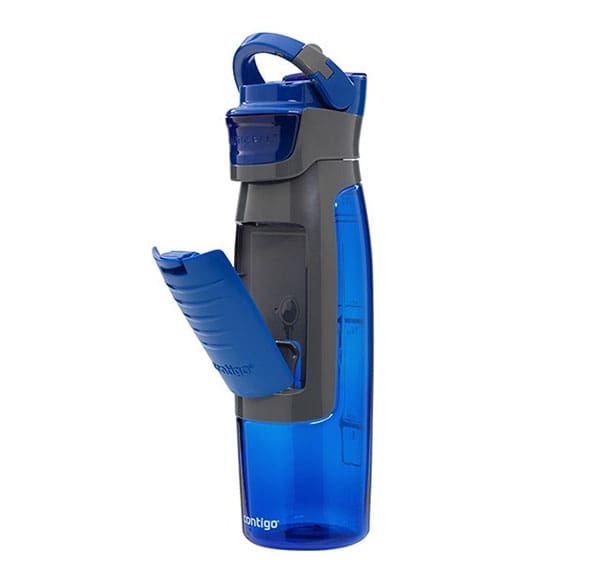 Purist Insulated MoFlo, $12
Go back to the basics with this insulated bottle. It's made with flexible material, so it's lighter than some of the other insulated glass bottles, but the double-wall construction provides a barrier that will keep water cold for hours. The MoFlo cap provides a high flow-rate, getting water into your mouth in record time.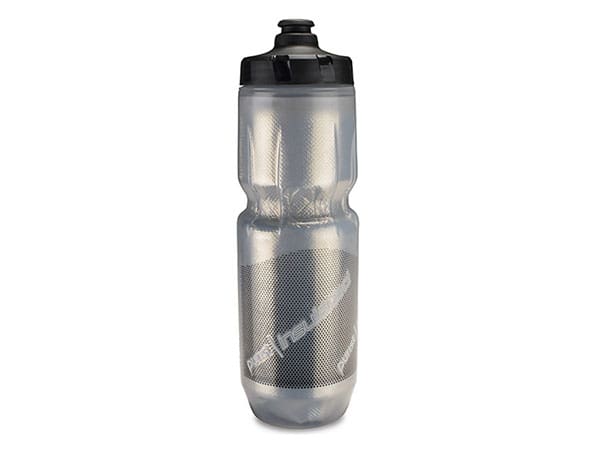 Amphipod Hydraform Ergo-Lite Ultra, $28
All you runners out there will appreciate the ergonomic shape of this water bottle. Just rest your hand on the built-in grip, secure the cushioned adjustable strap to your hand and go. The cap makes it easy to squeeze a jet of water into your mouth while you're running, and like the Autoseal Kangaroo, comes with a storage pocket that can fit keys, cards, a large phone… or some post-run snacks.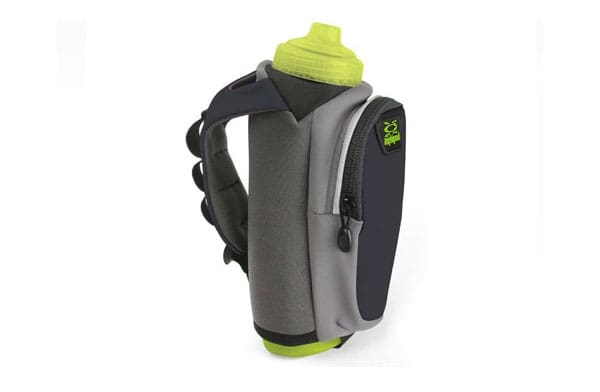 Nike HyperFuel, $15
Sleek and simple, this translucent water comes in a pliable material that lets you quickly squeeze out water and holds up to 32 ounces, so you can always keep plenty of water in hand.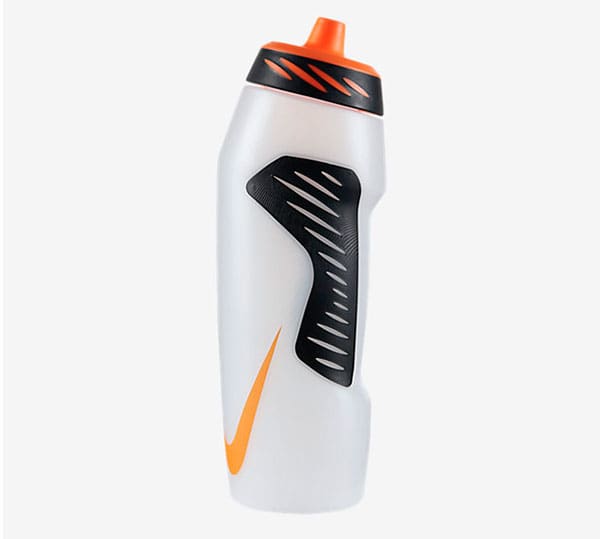 Shakeology Hybrid Shaker Bottle, $22
OK, full disclosure. Beachbody makes this one. But, we think it's pretty rad. It's designed in such a way so you get two bottles in one. It features a flip-up straw that lets you easily sip water, and it also has a larger opening that's great for drinking shakes. It even contains a built-in shaker ball that makes it easy to mix up a Shakeology shake or a post-workout protein shake.