Do Yoga Wherever You Are With Yoga52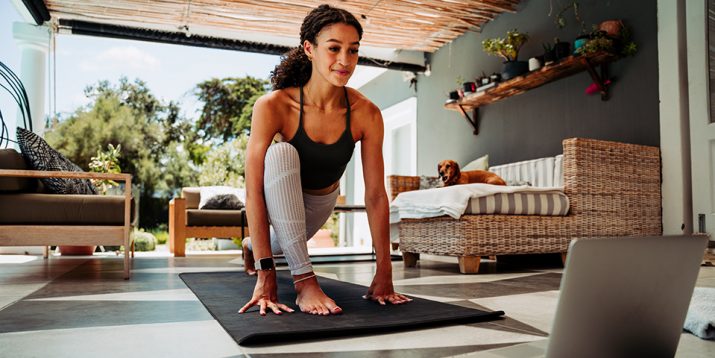 It's no secret that yoga is good for you — it can increase strength, improve flexibility, balance, and reduce stress — plus it can help you reshape your body and lose weight.
But in order to get the most out of your yoga practice — to realize the benefits that can make a real difference in your daily life — you have to be consistent.
That's where Yoga52 comes in. The goal is to build the healthy benefits of yoga into your life, 52 weeks a year.
This program lets you take a deep dive into yoga in your own home and on your schedule.
Just roll out your mat and start transforming your body and mind the way only yoga can, as you practice alongside some of the world's leading yoga instructors.
Yoga52 is flexible enough to work into your daily schedule — whether you can only squeeze in one class a week or you're ready to advance your skills with a 30-day or 8-week yoga challenge, you can still see all the benefits of a regular yoga practice.
This is yoga, so being a free spirit is encouraged!
Follow one of three schedules, or create your own path and choose a specific class level or instructor who suits you.
We searched far and wide to assemble a team of top-tier yoga instructors to make sure you get a studio-quality experience right in your own home.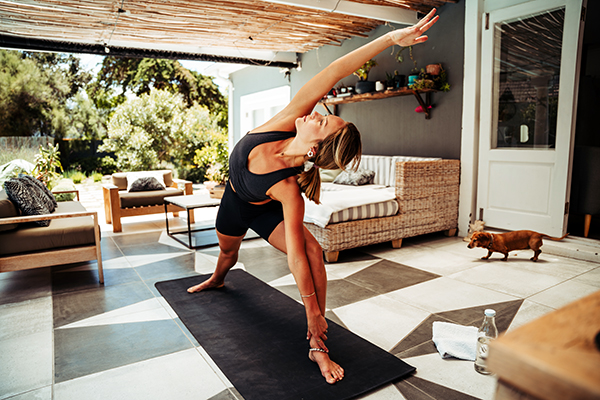 With decades of combined teaching experience, all five of the master instructors you'll follow in Yoga52 are innovators within the world of yoga and specialize in crafting yoga practices that work with tight schedules and busy lives.
You'll also love that each movement in Yoga52 is cued with pinpoint precision, so there's never a need to look up at the screen and interrupt your flow.
You can literally do an entire class and never have to look up to see the next move unless you want to check your form.
Whether you're out to advance your skills or you're just beginning your yoga journey, Yoga52 makes it easy to get started and stay committed.
Each time you return to the mat, you'll feel a bit stronger, a little more flexible, and one step closer to enjoying the strength, flexibility, balance, and weight-loss benefits that can come with a sustained yoga practice.
How to Start Yoga52
Who Is Yoga52 For?
Yoga52 is for anyone who wants to build yoga into their daily lives but has had trouble fitting it into their busy schedules in the past.
Anyone who wants world-class instruction without traveling the world to find it.
Or for anyone who wants to feel all the benefits — a calmer mind, a leaner body, a healthier attitude — but doesn't have access to a quality studio or the resources to take those classes.
In short, Yoga52 is for anyone — from newbie to yoga expert — who wants to advance their skills through one-on-one instruction from world-class yoga instructors — in their own home and on their own schedule.
How Does Yoga52 Work?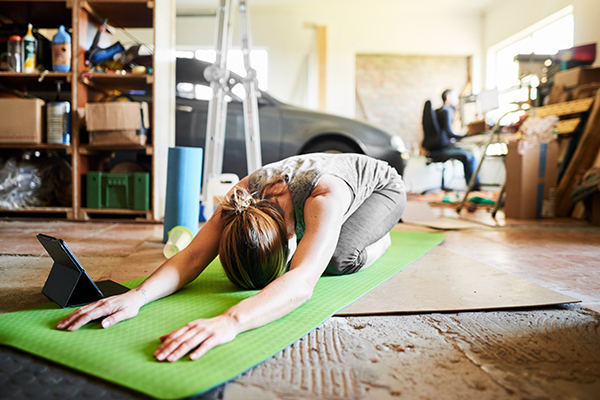 The program is designed to fit seamlessly into your life, so you can establish a healthy yoga practice 52 weeks a year — by committing to as little as just one 20- to 60-minute class a week — or by choosing to take on a 30-day or 8-week yoga challenge to get results faster.
The schedule you choose should be determined by what's comfortable for your body and what fits your goals.
Yoga52 is designed to be flexible so you can easily bring the healthy benefits of yoga into your life.
Who Are the Yoga52 Trainers?
Yoga52 is led by five of today's most in-demand yoga instructors: Odette Hughes, Brent Laffoon, Micki Duran, David Regelin, and Marie Grujicic.
Each highly educated, certified expert has spent years teaching across the globe and knows firsthand what it takes to bring the power of yoga into daily living.
Odette Hughes
A graduate of Georgetown University, Odette Hughes is a registered yoga teacher and certified yoga therapist with advanced degrees in Physiology, Integrative Medicine, and Yoga Therapy.
Odette is a standout among yoga's elite for her dedication to restorative wellness and yoga in everyday health.
Brent Laffoon
Considered one of the world's top yoga instructors, Brent Laffoon blends traditional yoga philosophy with a variety of creative movements to strengthen the body and calm the mind.
A former college football player and Peace Corps volunteer, Brent is versed in a variety of styles, including Ashtanga, Iyengar, and Bhakti yoga.
Micki Duran
Former dancer and actress Micki Duran began her yoga journey 15 years ago after falling in love with the spiritual side of yoga.
She's been mentored by yoga's best and is now an established Los Angeles yoga instructor, motivating countless students both online and in-person at some of the most-visited studios — and she's committed to doing the same with Yoga52.
David Regelin
David Regelin garnered a massive following for his "Multi-Intenso" experience, a dynamic style of yoga that made him one of New York City's most sought-after instructors.
He was recently named one of the 100 Most Influential Yoga Teachers in America for his exquisite precision and emphasis on the physical components of yoga.
Marie Grujicic
Paris native Marie Grujicic moved to the U.S. for a career in Hollywood, both as an actress and as a student of yoga.
After 10 years of extensive training with some of the industry's biggest names, Marie became a go-to instructor at L.A.'s hottest studios and is now a leading expert in alignment-based yoga.
What Equipment Do I Need for Yoga52?
All you need is a yoga mat to get started. Additional accessories, such as yoga blocks, straps, and blankets, can help ease some of the movements but are optional.