FIXATE on Beachbody On Demand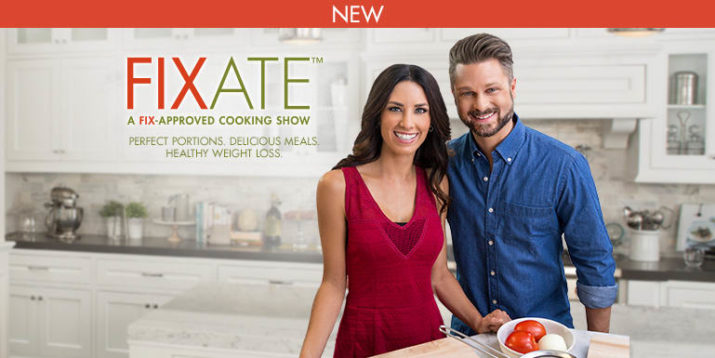 Who ever said that eating healthy can't taste great?
Now, with FIXATE, only on Beachbody On Demand, you don't have to be a master chef to add flair and elegance to your healthy eating plan.
Autumn Calabrese and her brother, international chef Bobby Calabrese, show you exactly how to create tempting and delicious meals that can still help you lose weight.
Here's a healthy sampling of our favorite FIXATE recipes, all of them available to stream right now on Beachbody On Demand:
1. Wasabi Cream Cheese Salmon Burgers
Whipped cream cheese and wasabi make a silky cheese topping to give these savory salmon burgers just the right amount of zip.
2. Dill Cucumber Salad
All the fresh flavors of late summer come together for a picnic in this savory and refreshing make-ahead salad.
3. Elderflower Meringue Cocktail
What would summer be without a cocktail by the pool? Elderflower liqueur and egg-white meringue transform this Fix-approved concoction into a luxurious treat.
4. Kid-Friendly Kale Nachos
Serve them with FIXATE Taco Seasoning, and turn these tasty and nutritious kale chips into a party-time or anytime favorite among kids of every age.
5. Vegan Orange Cherry Muffins
The focused fruit flavors of orange, cherry, and banana make these vegan, gluten-free muffins a healthy go-to option for dessert or brunch.
6. Grilled Peaches With Mascarpone
Finished with a dollop of creamy mascarpone and drizzled with a reduction of orange, bourbon and maple syrup, this restaurant-quality classic dessert takes just 20 minutes to make.
You'll also have access to the detailed recipes and grocery lists. Check out FIXATE today on Beachbody On Demand. Plus, get new recipes each week!