FIXATE Wasabi Cream Cheese Salmon Burgers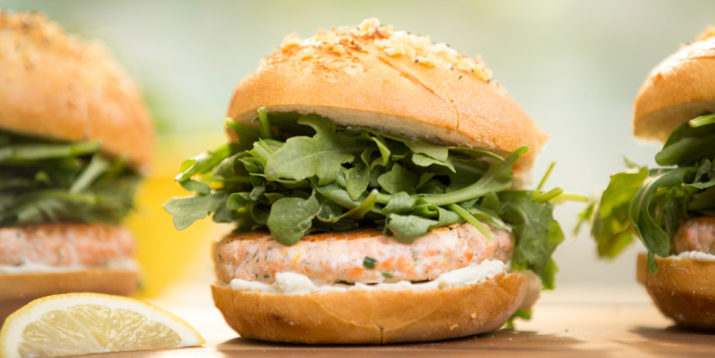 In this episode of FIXATE, Autumn and Bobby Calabrese show you the essential tips and tricks you'll need to know to pull off this salmon burger.
To create the perfect balance of flavor, Bobby drew inspiration from a bagel topped with lox and cream cheese and added wasabi to spice things up a bit.
To bring that New York flair, Bobby includes fresh dill, dijon mustard, and chives into the salmon mixture so that each patty is bursting with flavor.
To pull the whole dish together, use gluten-free buns and a mixture of toppings to make "Everything Buns."
Want to try this recipe, but save your Yellow Containers for another meal?
You could serve them on Cloud Bread, or, do as Autumn does: pass on the buns and opt instead for a green container of peppery arugula topped with FIXATE Dill Cucumber Salad.
To get the recipe and find out the Container Equivalents and nutritional information, watch the FIXATE episode on BODi!