U.S. Kids Are Not Drinking Enough Water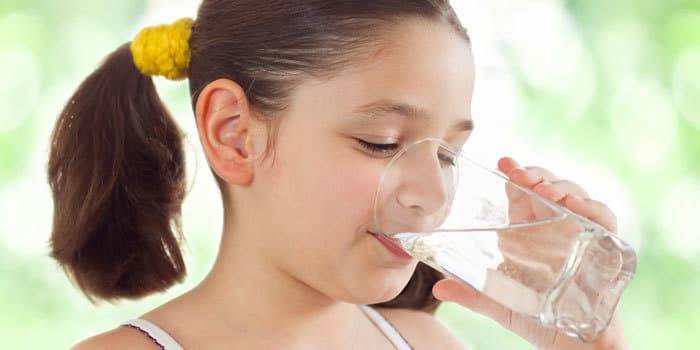 The kids are thirsty.
At least that's the conclusion of a study recently published in the American Journal of Public Health.
Researchers analyzed data from the National Health and Nutrition Examination Survey, which sampled more than 4,000 children and young adults ages 6-19 over a three-year period and found that more than half of America's youth are not drinking enough water. One in four aren't drinking any during the day.
"It was astounding to me," Erica Kenney told NPR. "Even among the kids who were drinking water — they weren't drinking very much of it." Though it changes depending on a child"s size and activity level, children should drink two to three quarts a day.
The group initially wanted to study the amount of sugary drinks schoolchildren might be consuming and steer them to water, according to the NPR report, but stumbled across the fact they're not really drinking much of anything.
Kenney, who co-authored the research out of Harvard's T.H. Chan School of Public Health, was quick to slow the cause for alarm. "This doesn't mean we're saying kids are dropping like flies or that they're very seriously dehydrated and need to go to the hospital or anything like that," she told NPR.
The concern is that a dehydrated child could also be a fatigued child and a distracted child. Which could affect their attention level in class, their grades…and so on. The study found that boys were more likely to be drinking less water than girls and that younger kids were more at risk than older children.
One solution for kids could simply be drinking more from the tap, but infrastructure, aging schools, and lead contamination are obstacles, said Kenney. Despite that, the study suggests that there should be more attention on getting America's schoolchildren better access to water.
What do you think could be a solution? Tell us in the comments.