6 Family Fitness Activities for Thanksgiving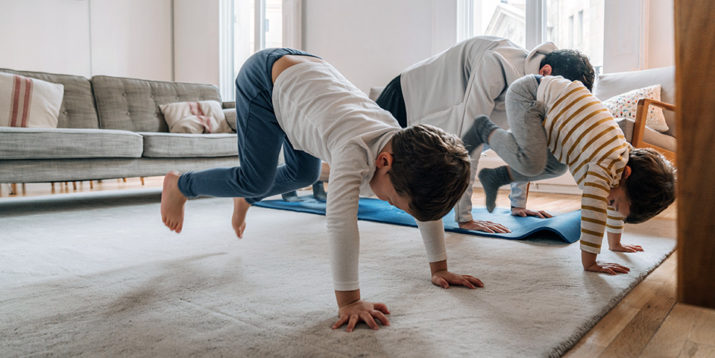 Now more than ever, many of us are incredibly thankful for our health.
But with cold weather and lots of heavy holiday meals on our plates, you may be wondering how you and your family are going to get much-needed exercise during the holidays.
Whether your Thanksgiving celebration is large or small, there are several creative ways to stay fit and healthy while having fun and engaging the whole house.
Here are some family fitness ideas for your Thanksgiving break.
1. Sign Up For a Turkey Trot
Get the whole family entered into a Thanksgiving day footrace, a.k.a. a turkey trot, suggests Kelley Vargo, M.S., M.P.H., C.S.C.S., ACE Health Coach and Behavior Change Specialist.
There are various distance races, depending on your family's preferences.
There are even children's Turkey Trots, so search your area to find the perfect race for turkey day.
You can even dress up in turkey costumes to get the little ones excited!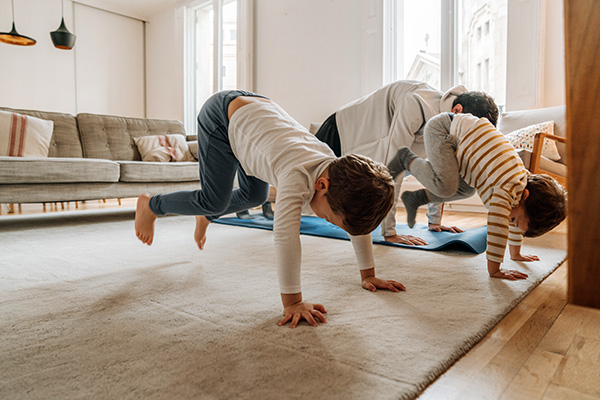 2. Stream a BODi Workout
Too cold to play outside? Try "virtual workouts — you don't need much!" says Vargo.
There's never been a better time to stream a BODi workout.
With so many to choose from, it'll be easy to find one the whole family can enjoy — turn your Thanksgiving day into a giant family dance party!
3. Stretch During Commercials
Do you want to engage the seniors in your holiday crew with some exercise? Try some low-impact exercises like stretching or yoga during commercial breaks.
Research suggests that lower extremity stretching exercises might aid in increasing balance, helping seniors reduce their number of falls.
Try holding the stretch for the duration of the one commercial and switching to a new position when the next comes on.
4. Play Outside
If you live in a warmer climate, lucky you! But even if you don't, bundle up and play outside.
Try hide and seek, throwing around a football, kicking a soccer ball, playing tag, or going to the park.
The options are endless — just get outside and enjoy some fresh air.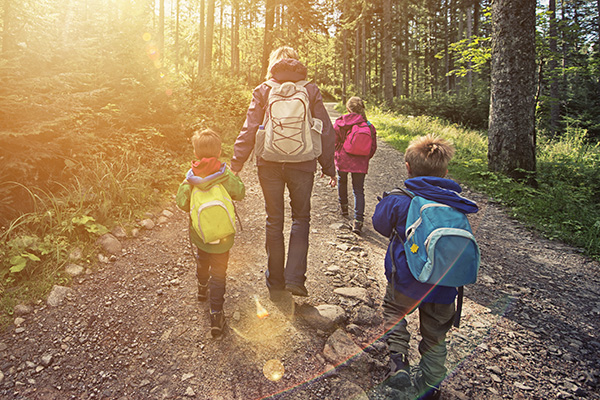 5. Go for a Brisk Walk
"One of the most underrated forms of exercise is walking," says kuudose founding trainer Joey Thurman, CES CPT FNS. "But, have you tried walking after your meals?
Just a 10-minute walk after you eat can help with digestion. Try 2-3 walks a day following your meals.
Make them brisk like your grandma would "mall walk."
5. Try Speed Chores
Set a timer and try doing the chores in half the time it usually takes you. Plus, it's a sneaky way to get the whole family to help clean around the house!
Blast some upbeat music, assign chores, and get moving!
A 150-pound person can burn approximately 307 calories an hour doing heavy cleaning.
6. Try a Pumpkin Design Relay
If you've got toddlers or little ones, Thurman suggests getting a pumpkin and placing materials to decorate it in different parts of the house or outside.
They'll have to run to each station and work quickly, and by the end, they'll have a cool pumpkin and won't even realize they've been working up a sweat.
"News flash, working out can be fun!" Thurman jokes.