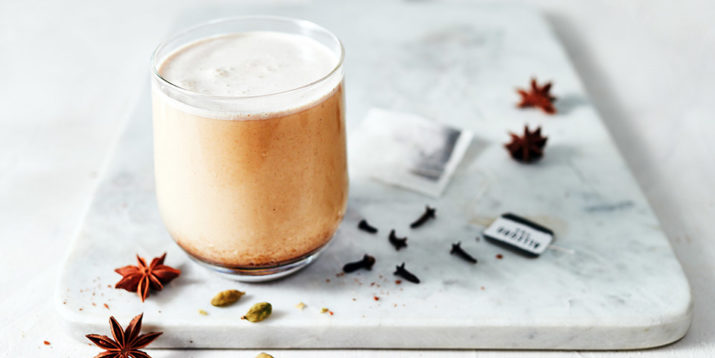 In Southeast Asia, where temperatures climb to feverish highs, locals reach for plenty of icy beverages.
You can buy a Thai iced tea on almost every street corner.
If you're not familiar with this creamy drink, it's a refreshing, sweet drink made with black tea and spices and served over condensed milk.
To make the iced tea base for our Thai Iced Tea Shakeology, you'll need black tea bags and loose spices like cloves, star anise, and cardamom.
For an easy shortcut, you could tea bags that already contain Thai spices. If you're avoiding caffeine, go with decaffeinated black tea bags.
We recommend making a large batch of brewed black tea and keeping it in your fridge. That way, when the craving hits, you won't need to wait for the steeped tea to cool down.
This recipe calls for Vanilla Whey Shakeology, which provides the right amount of sweetness and creaminess, but it also provides a source of protein.
For an extra coconut kick, add a splash of canned coconut milk. Canned coconut milk can usually be found in the ethnic foods aisle; it's creamier than boxed coconut milk found in the refrigerated section of the store.
Pro tips:
• Store remaining tea in the refrigerator in an airtight container.
• There are tea bags that have Thai tea spices if you don't want to buy entire containers of anise, cardamom, and cloves.
Don't have Shakeology yet? Get all of the Shakeology flavors here!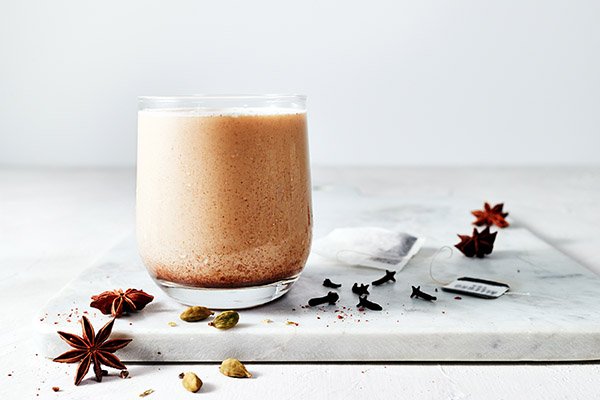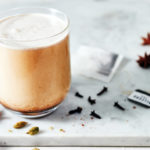 Thai Iced Tea Shakeology
This refreshing Thai Iced Tea Shakeology smoothie features Thai spices like cloves, star anise, and cardamom blended with creamy Vanilla Whey Shakeology.
Prep Time 10 mins
Cook Time 5 mins
Total Time 2 hrs 45 mins
Servings 1 serving
Calories 193 kcal
Ingredients
4 cups water
4 black tea bags
2 anise stars
1 green cardamom pod, smashed (or ½ tsp. ground cardamom)
2 whole cloves
1 cup ice
1 scoop Vanilla Whey Shakeology
2 Tbsp. canned coconut milk (optional)
Instructions
Bring water to a boil in medium saucepan over high heat. Remove from heat.

Add tea bags, anise, cardamom, and cloves. Allow to steep, covered, for 30 minutes.


Cool tea in refrigerator for 2 hours. Strain to remove anise, cardamom, and cloves.


Place 1 cup brewed tea, ice, Shakeology, and coconut milk (if desired) in blender; cover. Blend until smooth.

Recipe Notes
The Nutrition Facts box below provides estimated nutritional information for this recipe.
Nutrition Facts
Thai Iced Tea Shakeology
Amount Per Serving (1 serving)
Calories 193 Calories from Fat 72
% Daily Value*
Fat 8g12%
Saturated Fat 6g38%
Cholesterol 1mg0%
Sodium 170mg7%
Carbohydrates 14g5%
Fiber 4g17%
Sugar 7g8%
Protein 17g34%
* Percent Daily Values are based on a 2000 calorie diet.
Container Equivalents
1 Red
½ Blue
2B Mindset Plate It!
Makes a great protein (and accessory) as part of any meal or snack.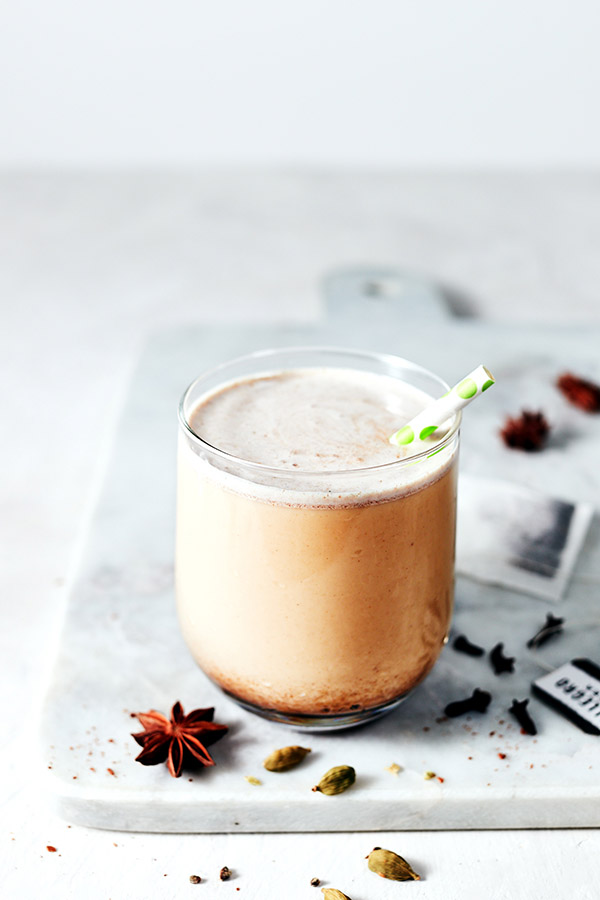 Photographs by Anguel Dimov