Super Seeded Paleo-Friendly Bread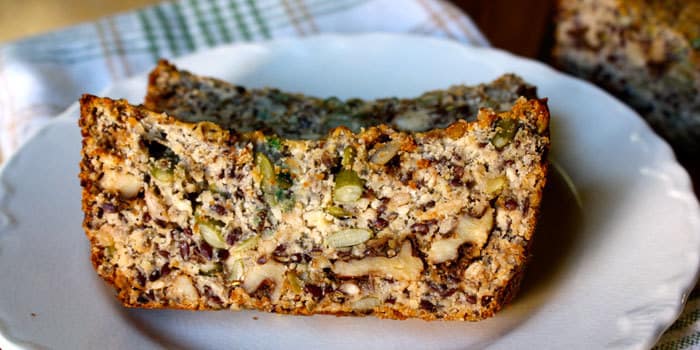 This hearty bread is made with nuts and seeds instead of wheat flour, so it is totally gluten-free and Paleo-friendly!
Total Time: 1 hour
Prep Time: 10 min.
Cooking Time: 50 min.
Yield: 16 servings, 1 slice each
Ingredients:
¼ cup raw sunflower seeds
¼ cup raw pumpkin seeds
½ cup flax seeds
2 Tbsp. chia seeds
½ cup coarsely chopped raw walnuts (or almonds or hazelnuts)
1 cup almond flour (or almond meal)
½ cup coconut flour
½ tsp. baking soda
½ tsp. sea salt
1½ cups water
1 Tbsp. raw honey
3 Tbsp. coconut oil, melted
Preparation:
1. Preheat oven to 350° F.
2. Combine sunflower seeds, pumpkin seeds, flax seeds, chia seeds, walnuts, almond flour, coconut flour, baking soda, and salt in a medium bowl; mix well. Set aside.
3. Combine water, honey, and oil in a large bowl; mix well.
4. Add seed mixture to liquid mixture; mix until well blended.
5. Place mixture in flexible, silicon loaf pan. Smooth until flat.
6. Bake for 40 to 50 minutes, or until a toothpick inserted in the center comes out clean. Cool completely before serving.
7. Store, tightly sealed, for up to 5 days.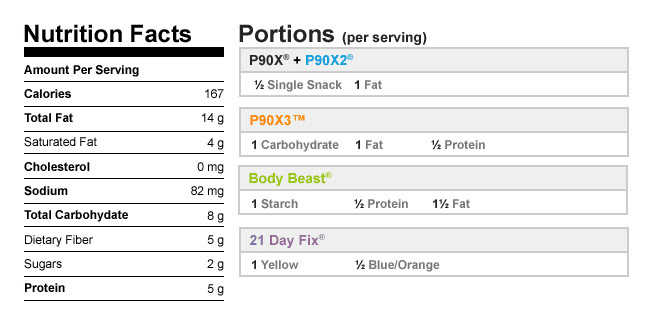 If you have questions about the portions, please click here to post a question in our forums so our experts can help. Please include a link to the recipe you're asking about.