Get Strong + Solid With Lita Lewis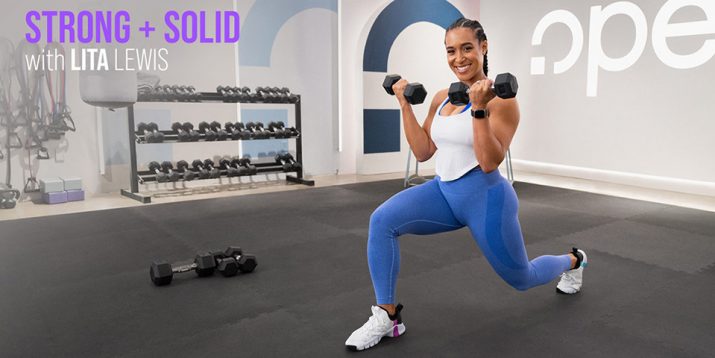 Skinny-fat is out. Strong and healthy is in.
Lita Lewis is a fitness trainer who has traveled the world and motivated people to pursue their dreams, reach their goals, and live their healthiest life.
Regardless of who you are and where you come from, she believes we should embrace our curves and the beautiful bodies we were given.
And now she shares her fitness training philosophy in a video series on BODi to help people become strong, sculpted, and solid — no matter your size, shape, or fitness level.
Who Is Lita Lewis?
Lita is a fitness expert, motivational speaker, and life coach focused on building strong minds and bodies.
Surrounded by a rich combination of cultures, lifestyles, and body types while growing up, Lewis developed a keen sense of what beauty is and what it is not.
She's worked tirelessly to break and transform outdated views on fitness.
"It isn't about being 'skinny' or 'curvy,'" Lewis says. "It's about being the best version of yourself."
That means honoring your body by leading an active lifestyle, fueling yourself with whole nutritious foods, and finding time to rejuvenate your mental and spiritual peace.
What Can You Expect From Lita Lewis Workouts?
Lita's four-week program includes 10 workouts that combine resistance, cardio, and HIIT training to help build strong legs, a sculpted booty, and a tight core.
At the end of your four weeks, you'll have helped your body become strong and solid, and you will be part of a thriving community for ongoing success.
As Lita says, "Let's unleash your inner superwoman, body, mind, and soul!"
Download the calendar here to stay on track with your workouts.