Steel-Cut Oatmeal with Coconut and Cashews
Blueberries in oatmeal are delicious by themselves, but adding coconut flakes and cashews makes this oatmeal extra special.
Total Time: 40 min.
Prep Time: 10 min.
Cooking Time: 30 min.
Yield: 4 servings, about ⅔ cup each
Ingredients:
3½ cups water
¼ tsp. sea salt (or Himalayan salt)
1 cup steel-cut oats
½ cup canned lite coconut milk
2 Tbsp. coarsely chopped raw cashews
¼ cup fresh blueberries
2 Tbsp. unsweetened shredded coconut
1 tsp. raw honey (optional)
Preparation:
1. Bring water and salt to a boil in medium saucepan over medium-high heat.
2. Add oats; mix well. Reduce heat to low. Gently boil, stirring occasionally, for 20 to 30 minutes, or until thick and soft.
3. Add coconut milk, cashews, blueberries, coconut, and honey (if desired); mix well.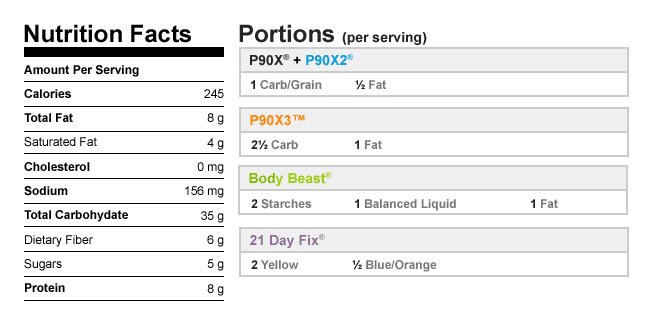 If you have questions about the portions, please click here to post a question in our forums so our experts can help. Please include a link to the recipe you're asking about.