Spinach and Tofu Stir-Fry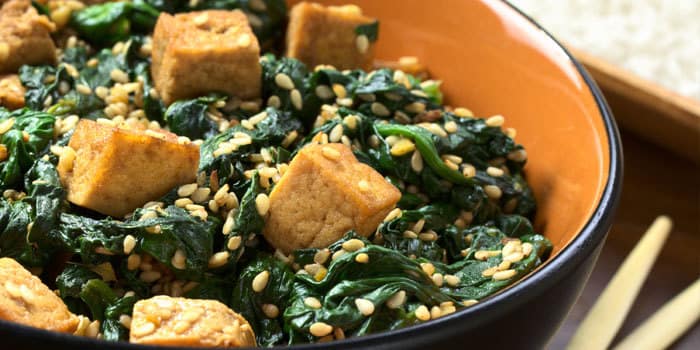 Mix together spinach, ginger, tofu, and a little chili oil for a tasty stir-fry.
Total Time: 45 min.
Prep Time: 5 min.
Cooking Time: 10 min.
Yield: 3 servings
Ingredients:
¼ cup low-sodium organic vegetable (or chicken) broth
1 thin slice fresh ginger, peeled, finely chopped
1 clove garlic, crushed
1 (14-oz.) container firm tofu, cubed
6 cups fresh spinach
1 Tbsp. reduced-sodium soy sauce
1 dash chili oil (optional)
Preparation:
1. Combine broth, ginger, and garlic in a medium bowl; mix well.
2. Add tofu; toss gently to blend. Marinate, covered, for 30 minutes. Drain and reserve marinade. Set aside.
3. Heat wok (or medium nonstick skillet) on medium heat. Add reserved marinade, tofu, soy sauce, and chili oil (if desired); cook, stirring frequently, for 5 to 7 minutes, or until heated through.
4. Add spinach; cook, stirring frequently, for 30 seconds, or until spinach is wilted.
5. Great served on top of brown rice.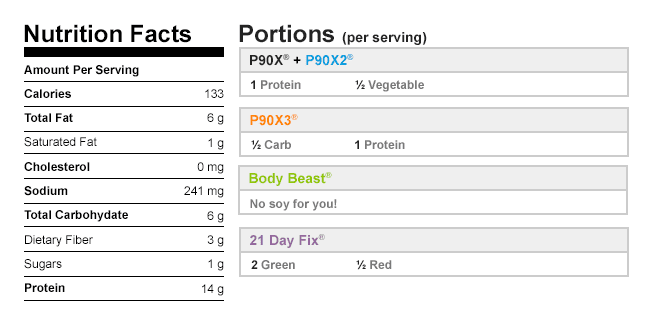 If you have questions about the portions, please click here to post a question in our forums so our experts can help. Please include a link to the recipe you're asking about.